'Virgin River': Who Shot Jack in the Season 2 Finale?
Virgin River is one of Netflix's guilty pleasures. The series just wrapped up its second season at the end of 2020, and the intrigue, romance, and drama still have fans buzzing.
Set in a picturesque small town, Virgin River is anything but boring. The series follows Mel Monroe (Alexandra Breckenridge), a nurse from L.A. who heads to Virgin River after dealing with several personal tragedies.
What she doesn't expect is an intense connection with Jack (Martin Henderson), a broody vet, and the town's bar owner. Season 2 saw complications between Mel and Jack arise when Jack's ex-girlfriend Charmaine (Lauren Hammersley) revealed that she was pregnant with his twins. The Season 2 finale also ended with a shocking scene of Jack shot and bleeding on the floor of his bar. But who is behind the shooting?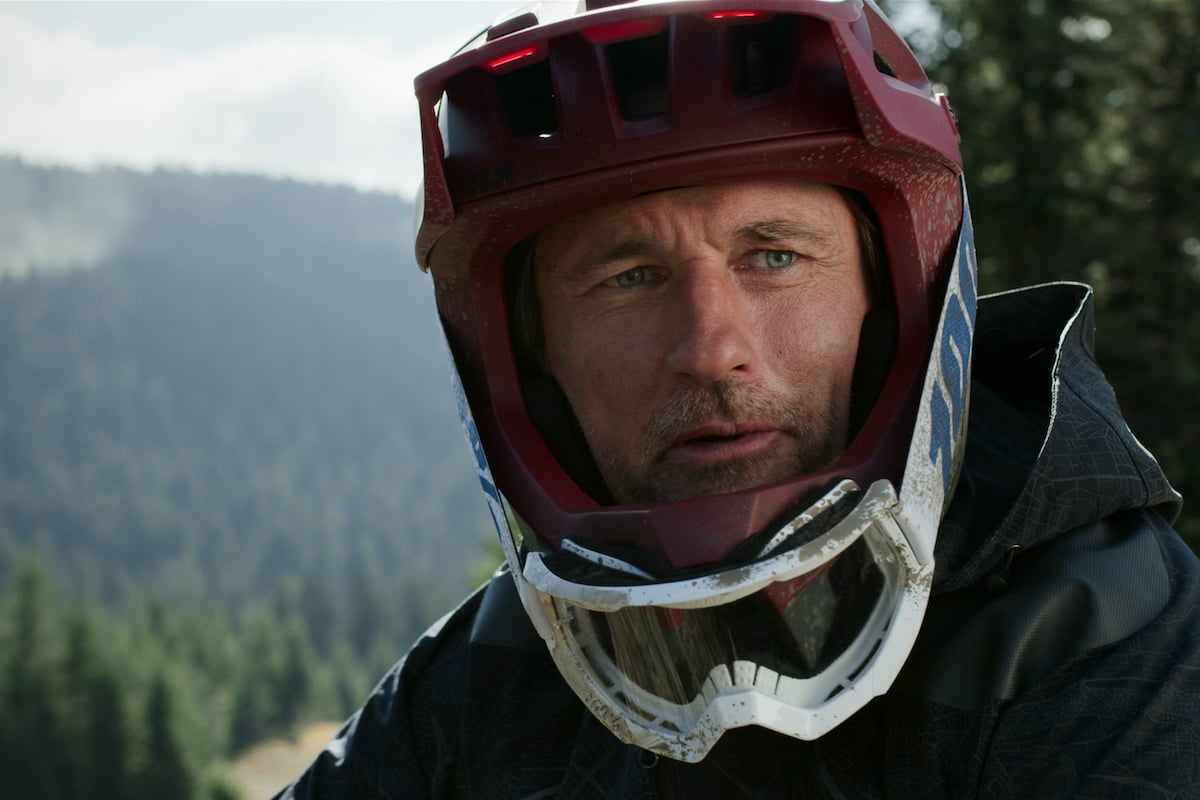 'Virgin River' will return for Season 3 on Netflix
Based on the best-selling book series by Robyn Carr. Netflix has renewed Virgin River for Season 3. Though there is no release date yet, we can expect to return to Virgin River at the end of 2021, for a total of 10 new episodes.
In addition to catching up with some of our most beloved characters, we can also expect to see a slew of new faces. Deadline is reporting that Grey's Anatomy's Zibby Allen will play Jack's sister Brie. Stacey Farber has also snagged a recurring role as Tara, Lilly's (Linda Boyd) oldest daughter who helps care for her baby sister, Chloe.
"Ultimately, the way I look at the show is that we're going to get as many seasons as we get," showrunner Sue Tenney told TVLine. "And when we get to that last season, we want them to be where [Robyn Carr] has them."
RELATED: 'Virgin River' Season 3: Everything We Know So Far
Does Jack die in the 'Virgin River' books?
Carr has written 21 Virgin River books, which means that fans of her novels know much more about Virgin River than those of us who indulge in the show.
Fans were stunned to see Jack sprawled out on the floor of his bar after being shot. Thankfully, fans of the books will know that Jack does not die in the book series. "If you have read the books, we all know that Jack and Mel are destined to be together," Tenney told Parade.com.
However, there are some marked changes from the book to the TV show. One of the biggest ones is that Mel's late husband, Mark, dies in a robbery, not in a car accident. This means that the writers might have something up their sleeve when it comes to Jack and the aftermath of him getting shot.
Who shot Jack in 'Virgin River'?
The biggest question that fans were left with after the Season 2 finale of Virgin River was who shot Jack. There was a ton of speculation about the person behind the shooting, with some guessing Brady (Ben Hollingsworth) or even Charmaine. However, the most popular fan theory points directly to Calvin (David Cubitt).
Jack has had a long-held feud with Calvin, Virgin River's most infamous drug dealer. Since Jack has gotten in the way of Calvin's business more than once, and we know that Calvin is extremely vindictive, it would seem that he would be the most obvious culprit.
However, something else might be amiss. "The writers definitely are leading you to believe that it's that group of people, it's the Calvin group of people," Breckenridge told ET Online. "If there's a season 3, maybe there will be a twist in that."