'Virgin River': Will Lizzie Leave Town Now That Ricky Has Joined the Marines?
Virgin River might be a drama series about a small town, but the romantic relationships between the residents of the town are certainly explosive. While much of the Netflix series focuses on the relationship between Los Angeles-transplant Mel Monroe (Alexandra Breckenridge), the town's nurse and bar owner/ retired Marine Jack Sheridan (Martin Henderson), other relationships on the series are just as impactful.
While some TV shows trivialize young love, the romance between Ricky (Grayson Gurnsey), a shy recent high school graduate who lives with his grandmother, and wild child Lizzie (Sarah Dugdale), who has been sent from LA to live with her stern aunt Connie (Nicola Cavendish) has been a focal point in the last couple of seasons of Virgin River.
However, just as the young couple was figuring everything out, their romance crashed and burned. Does this mean Lizzie is done with Virgin River for good?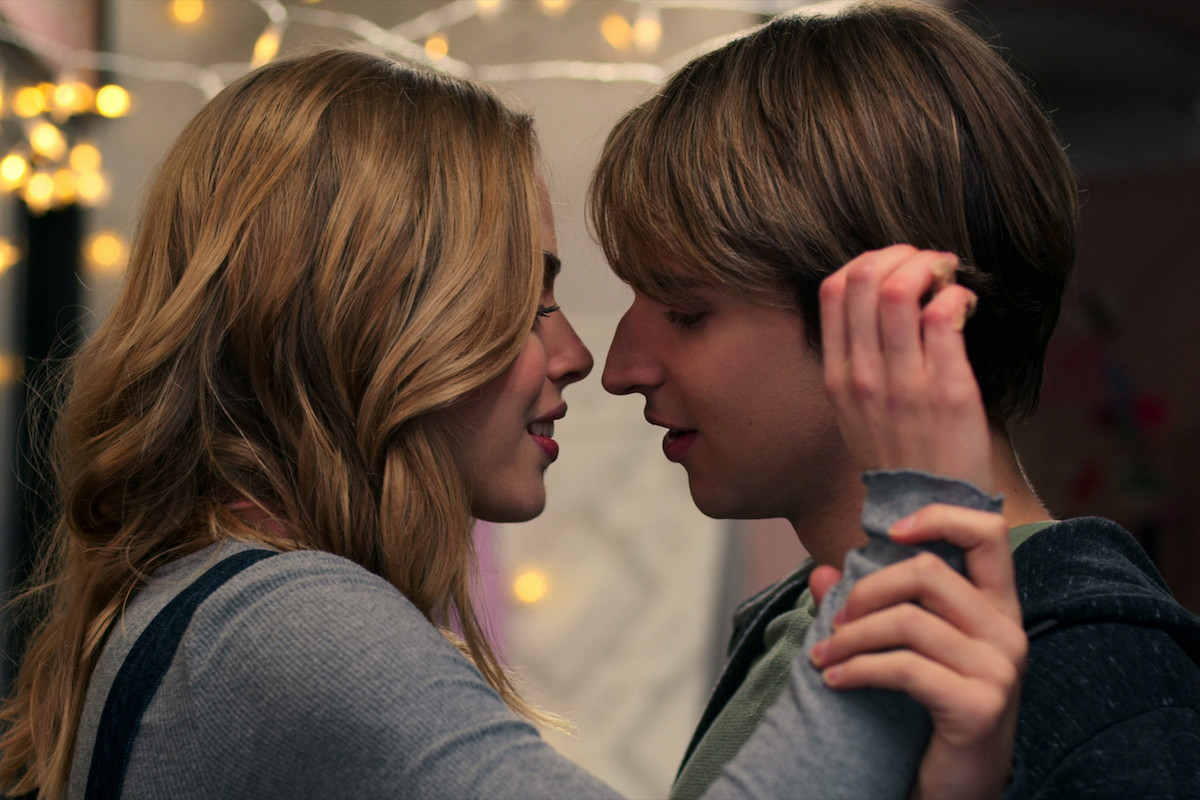 Lizzie broke up with Ricky on 'Virgin River'
Despite their less than ideal living situations and the fact that Lizzie is much more outgoing than Ricky, the pair finally seemed to hit their stride romantically, with Lizzie even making plans for the pair of them to move in together. Unfortunately, she soon discovered that Ricky had been hiding a secret.
Determined to follow in his mentor, Jack's footsteps, Ricky enlisted in the Marines without telling anyone, even Lizzie. When he finally did come clean, Lizzie ended the relationship, not because of Ricky's choice in career, but due to the fact that he hid in from her and lied about it, breaking the foundation of trust in their relationship.
Will Lizzie leave 'Virgin River' amid her breakup with Ricky?
It's clear that after some tumultuous moments with her Aunt Connie, Lizzie was finally finding her stride in Virgin River, running Paige's (Lexa Doig) bakery truck and progressing in her relationship with Ricky. Though the romance has ended, we don't think she would just flee town, especially considering the amount of time the Virgin River writers have spent on her storyline.
Though she and Connie have not always seen eye to eye, it's clear that Lizzie loves her aunt and that may come in handy considering the events of the Virgin River Season 3 finale. Fans will recall that Connie and Paige's son Christopher (Chase Petriw) are currently in grave danger and Christopher's uncle Wes (Steve Bacic) has broken into the home the young boy shares with Preacher (Collin Lawrence).
Meanwhile, Preacher has been lured into the woods, drugged, and left for dead. Lizzie has been underestimated in the past, but now might be her chance to shine.
Will Ricky and Lizzie get back together on 'Virgin River'?
Though Lizzie seems firm in her decision in breaking up with Ricky after he lied to her about joining the Marines and is possibly getting a station in South Carolina, if she does stay in town, there is hope that the two might get back together. Obviously, Ricky is going to have to do a lot of growing up first.
"I do hope they get back together, but on mutual terms where she has forgiven him and he has learned his lesson — not out of shame or guilt, but out of a genuine understand of her feelings," Gurnsey told TV Line. "That was Ricky's whole problem this season. He understood that he messed up, but he would never really take it to heart. That's what he needs to learn if he wants to get back together with her — he needs to understand her feelings."
However, now that Lizzie's ex from LA, Parker (Markian Tarasiuk) has blown into town, getting her back might be more challenging than Ricky initially thought.