'Virgin River': Will Ricky and Lizzie Get Back Together?
Netflix has a gem on its hands with its drama series, Virgin River. Based on Robyn Carr's book series of the same name, the beloved Netflix show centers on the picturesque fictional town of Virgin River, California, and its residents. While much of the drama focuses on Mel Monroe (Alexandra Breckenridge) the town's nurse and Jack Sheridan (Martin Henderson), the town's bar owner, the other residents of Virgin River aren't left out in the dust.
In addition to adult romance, Virgin River is also full of teen angst and hijinks. Ricky (Grayson Gurnsey), the shy young man who works at Jack's bar and lives with his grandmother is trying to figure out the next stages in his life when we first meet him. Determined to provide for himself and his grandmother, he's a hard worker who must make some very adult choices following his graduation from high school.
Ricky's life is further complicated by the arrival of the carefree Lizzie (Sarah Dugdale), a Los Angeles transplant who is sent to Virgin River by her parents to live with her overbearing Aunt Connie (Nicola Cavendish). Sparks fly between the teens, but complications quickly arise leading to their breakup in season 3.
But in future seasons of Virgin River are the pair destined to get back together?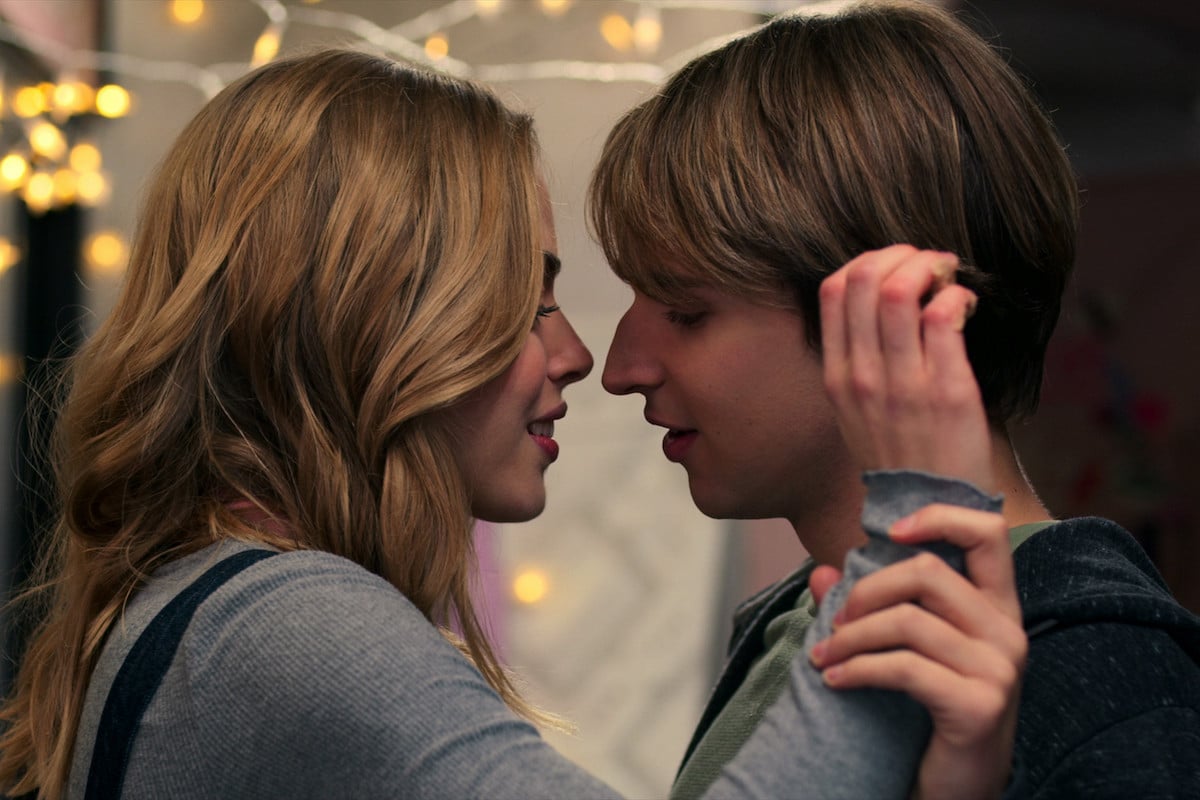 Why did Lizzie and Ricky break up on 'Virgin River'?
While Lizzie appeared to be all in on the relationship and determined to take things to the next level, Ricky remained constantly apprehensive. He balked at the idea of continuing their sexual relationship due to Connie's disapproval. Then, when Lizzie suggested that they move in together he shot down the idea.
While Jack and his grandmother were pushing Ricky toward community college, he had his own ideas about his life. Instead of being upfront about his plans, Ricky secretly enlisted in the Marines. When he finally came clean to Lizzie about it she was deeply hurt and disappointed saying that she would have been happy to support him, but since he lied to her she had no choice but to end their relationship.
Now, Ricky is scrambling for a way to win her back, just when Lizzie, bad-boy ex, Parker blows into town.
Will Ricky and Lizzie get back together in 'Virgin River' Season 4?
Now that Ricky and Lizzie have split and it's looking light that the new Marine might be stationed in South Carolina, there appears to be no hope for the pair. "I do hope they get back together, but on mutual terms where she has forgiven him and he has learned his lesson — not out of shame or guilt, but out of a genuine understand of her feelings," Gurnsey told TV Line. "That was Ricky's whole problem this season. He understood that he messed up, but he would never really take it to heart. That's what he needs to learn if he wants to get back together with her — he needs to understand her feelings."
When will Virgin River Season 4 premiere on Netflix?
We won't know what happens between the duo until the fourth season of Virgin River hits Netflix. Though the streaming service has not announced a renewal for the show, many fans believe that given the popularity of the show, it's imminent.