Vivica A. Fox Denies 50 Cent's Claim About Her Licking His Backside
Vivica A. Fox admits her breakup with 50 Cent was painful. Throughout the years, the two have traded nasty jabs at one another. Fox accused 50 of being gay. He retaliated by alleging she once licked his bottom during an intimate moment. Fox is now saying 50 flat-out lied.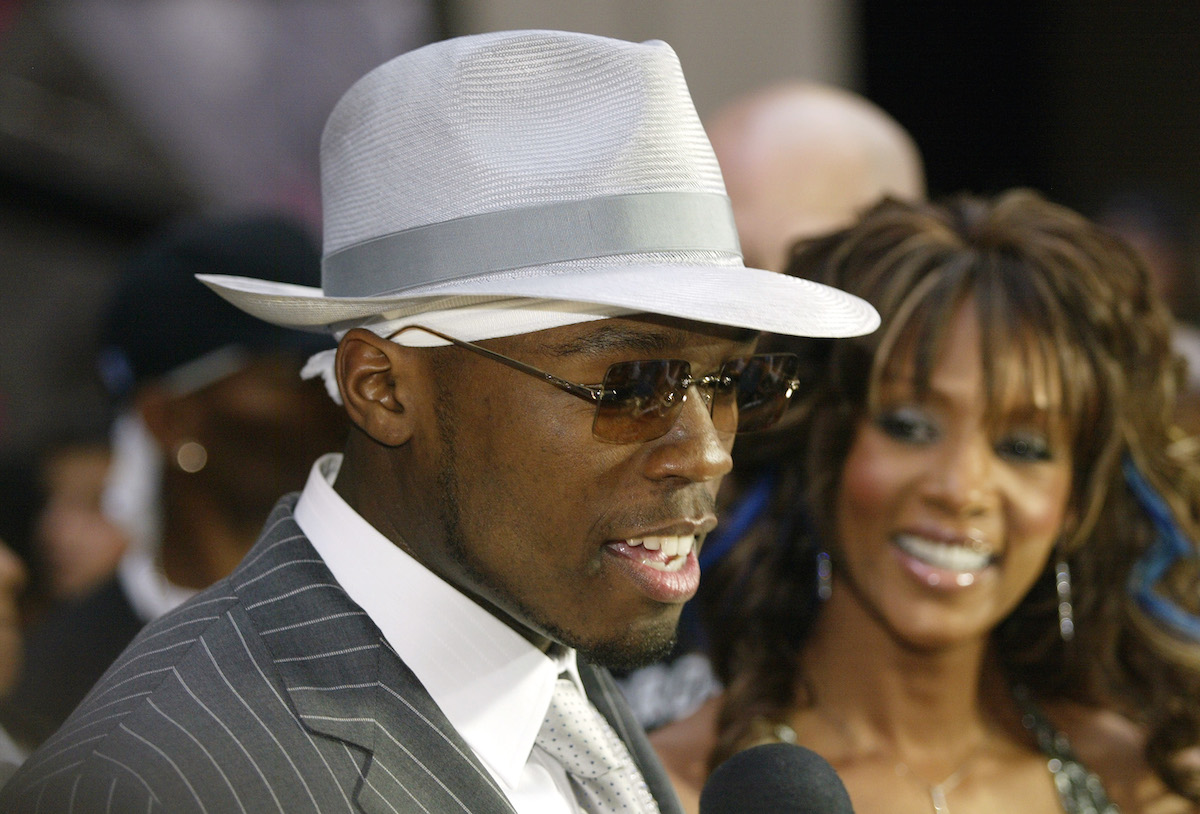 Vivica A. Fox explains comment about 50 Cent's love of butt play
Fox doesn't regret what she says but she admits she made her comments out of anger. "I was mad at him," she tells Vlad TV in a recent interview. "You know how much sh*t he'd talked about me in? How many albums and things that went out?"
Related: Vivica A. Fox Says Her Ex, 50 Cent, Has "F*ck Boy Tendencies" After 50's Comments About Black Women
Fox is referring to 50 trashing her in his 2005 song "Get In My Car." In the song, he raps, "Commitment from me, nah not likely / When I was with Vivica, I was onto something / But then the next week, nah man it was nothing."
She says 50 did such things because he had a playboy and macho image to uphold as a rapper. "Then [after the song] he was coming to my house and finding me at spas in Vancouver," she claims. "That was the image, and trust for me how I felt driving down the street and it would come on the radio. Or, The Game rapping about me and he was his artist at the time. That sh*t was awful to live through."
The actor shoots down 50's claim that she was into certain intimate moments
During an appearance on Watch What Happens Live with Andy Cohen, Fox commented on a magazine cover featuring 50 and rapper Souljah Boy. Fox insinuated that 50 was part of the LGBTQ community. Her comments came after 50 made controversial statements that were perceived as homophobic. 
Related: Is 50 Cent Still Feuding With His Ex-Girlfriend, Vivica A. Fox?
In response, 50 told Cohen during his separate appearance, "Since I let her lick my a** she thinks I'm gay."
Fox recently denied 50's allegations in her interview with Vlad. "That was so false," she insists. "I don't even know where he got that from, I never went near his a**. At all. That's just why I was like, 'Dude, where'd you get that from?' Hey, if I'm going to do some stuff, I don't have no problem saying how I am going to get my freak on but that wasn't a way…when I heard that, I was just kind of like 'Really?'"
Despite their ups and downs, Vivica A. Fox maintains 50 Cent is the love of her life
The two may have spewed hateful words towards each other but Fox says she's not ashamed to say 50 is the greatest love of her life.
"The love that I had for him, and still to this day, will always — he was the love of my life," she told Vlad. "I will admit that without any reservations. He will always have a special place in my heart. But the reason that the relationship ended is because we went way too public, way too fast…I really love him."
Fox says the two are now in a cordial place and is hopeful things will stay civil.