Vivica A. Fox Explains Why She and 50 Cent Broke Up and How He Ended It
Vivica A. Fox recalls why she and ex 50 Cent broke up after being in a high-profile relationship.
In the early 2000s, 50 Cent and Vivica A. Fox turned the entertainment world upside down when they went public with their relationship. Together, they walked the red carpet at the 2003 MTV VMAs, which was a major event that year.
Beyoncé and JAY-Z rocked the stage while performing "Crazy in Love" and "Baby Boy," and t.A.T.u. did a mash-up of their two hit songs. But 50 Cent and Fox caused quite the stir. Fox recently reflected on their union, breakup, and where she and the rapper stand today.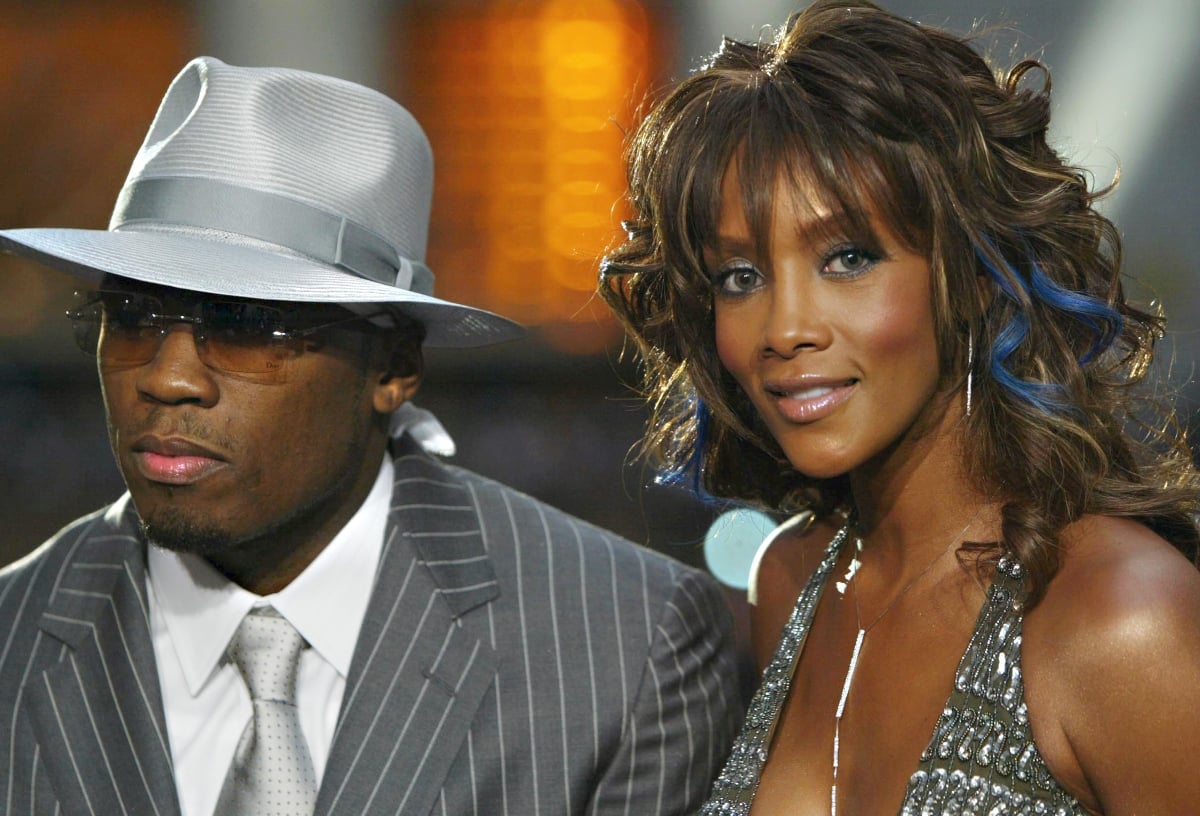 50 Cent and Vivica A. Fox dated briefly in 2003
Vivica A. Fox had multiple successful films to her credit when she and Curtis "50 Cent" Jackson first connected in 2003. By 2002, the rapper's career took off thanks to his "Wanksta" single and his subsequent releases which included "In da Club" and "P.I.M.P."
50 Cent first gave Fox a shout-out during the 2003 BET Awards (not the Soul Train Awards). She remembered him shooting his shot on stage by saying, "And I'd like to thank Vivica Fox for wearing that dress."
Fox told DJ Vlad that his team got in contact with her people and soon after, they progressed from talking on the phone to dating. That was in March, but by the fall of that year, they'd broken up.
Vivica Fox says she and 50 Cent went public too fast
In the world of celebrity relationships, some keep things private, others relish the spotlight, and a few are unwillingly hounded by the media. For Vivica Fox and 50 Cent, going public put them at a disadvantage, she says.
She explained that they'd only been dating for a short period of time before telling the world, and the attention turned into interference.
"The main thing that killed the relationship was that we just went way too public, way too fast," Fox said. "The love that I had for him — and still to this day — will always… He was the love of my life. I will admit that without any reservations. He will always have a very special place in my heart."
Fox reiterated that the public scrutiny led to their demise, stating there were too many people in their business.
Fox learned 50 Cent dumped her on the radio
In the extensive interview with VladTV, Fox also recalled the moment she found out her relationship ended. According to her, things shifted after the World Music Awards in October 2003. She said 50 Cent went on the radio and said they broke up, and a friend told her about it.
"When I look back at it now, he went back to being that tough guy," Fox said. "Because we really loved each other a lot at the time." She said they never had a face-to-face breakup conversation.
50 Cent and Fox occasionally exchanged verbal shots over the years since, but put their beef to rest some time in 2017. She says they made peace. These days, 50 Cent is dating Jamira "Cuban Link" Haines, a fitness professional and budding law student.