Fans React After Vivica A. Fox Reveals 50 Cent Dumped Her on the Radio
Remember when Vivica A. Fox and 50 Cent were a thing? The pair got together in 2003 after 50 Cent famously shouted her out at an award show ("I wanna thank Vivica Fox for wearing that dress!") but ended things just a few months later.
Looking back, Fox said she was completely shocked by the breakup, which she discovered through a friend. But fans who know how petty and shady the rapper can be aren't so surprised.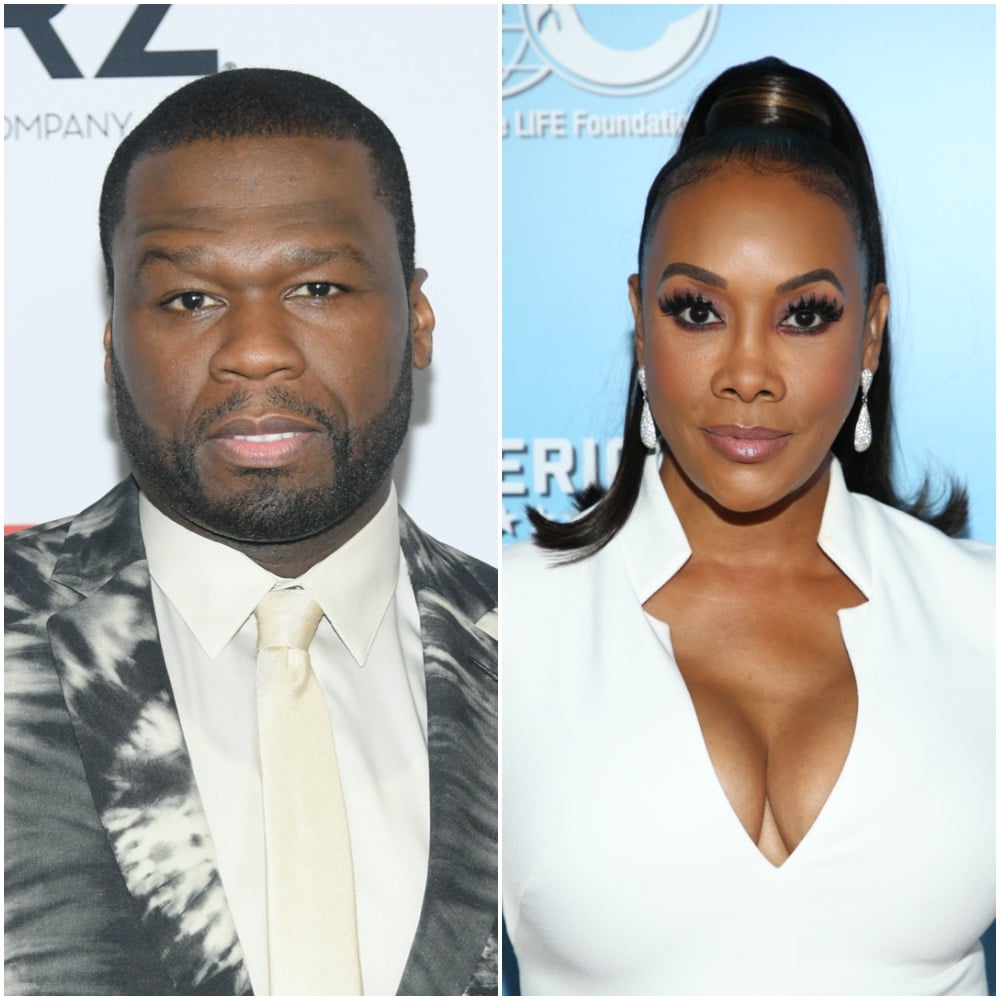 Vivica A. Fox on her relationship and breakup with 50 Cent
Fox started dating 50 Cent (real name Curtis Jackson) shortly after he shouted her out at the 2003 BET Awards. In an interview with Vlad TV, Fox said he, at one point, planned on proposing and had even bought her a 12-carat ring. But a disagreement at the World Music Awards that October resulted in their breakup.
"The relationship broke up after the World Music Awards," she told the website. "I came back and he was on the radio saying he dumped me."
To clarify, Vlad asked if she'd learned of the breakup through the interview. "Yes," Fox replied. "My friend called me. I was in Baltimore filming The Salon, and my stylist Darryl Brown called me and said, 'Your boy's on the radio blasting you.' At first, I went, 'Who?' And he was like, '50 Cent.' I was like, 'Curtis?' He was like, 'Yeah, he's telling everybody you guys broke up.' And I was like, 'We did? Huh.' He never personally said it's a wrap."
The exact interview is unclear, but it could be the one 50 Cent did with Howard Stern in November 2003. During the conversation, he reportedly reflected on their relationship and expressed regret about being so public with her. He admitted he ultimately ghosted Fox because he believed people on her team had allegedly leaked certain information to the media.
RELATED: Vivica A. Fox's Net Worth and How the Veteran Actress Makes Her Money
Fans reactions to Vivica A. Fox's comments on 50 Cent
Fox's interview drew more than 70,000 views, with fans sharing their thoughts in the comment section. While some expressed disappointment over the way he ended things, others weren't necessarily shocked.
"50 have no respect or sympathy. Dude a straight savage troll," one person wrote.
"I'm not surprised….," another comment said in part. "He always comes across as a bully looking for a reason to humiliate other people… He built her up to knock her down.. not surprised at all. The only person he cares about is himself….No respect…"
"She should've Mariah Carrey'D him!!! Hit him with that 'who' , 'I don't know who that is,'" a third fan said, referencing the iconic line Carey used when asked about Jennifer Lopez.
But not everyone criticized 50 Cent. Some people tried to look at the situation from his side, sharing reasons he might have acted that way.
"With all due respect to her, she's 11 years older than 50, and he was just heating up in the rap game/Hollywood. Can u really blame him?" said one comment.
Another person agreed, writing: "That's what you get when you date younger men: immaturity 💁‍♂️"
Despite the way things turned out, Fox has found 'peace' with the situation
Though she was hurt and shocked at the time, Fox said she now realizes why he acted that way. "When I look back at it now, he went back to being that tough guy," she said, "because we really loved each other a lot at that time … But you know, everyone has their own way of doing things and we're cool now. There's peace, which I love more than anything else."
50 Cent has not yet commented on her claims. The last time he spoke on Fox publicly was in 2018 when he addressed an excerpt in her book, Every Day I'm Hustling, that detailed their sex life.
Per Entertainment Tonight, she wrote she was the main "one initiating sex, because I really enjoyed making love with him." Re-posting the comments, he shot back, "I'm waking up to this sh*t, that was 14 years ago. Smh, who does this? What the f*ck!"
50 Cent has since started dating trainer and aspiring lawyer Jamira "Cuban Link" Haines, to whom he was first linked in 2019. His ex told Access in 2021 that she also had someone "special" in her life, but she didn't say names.
RELATED: Vivica A. Fox Reveals if She'll Date Another Rapper After Long Feud With Her Ex, 50 Cent