Vivica A. Fox Reveals Why She Got Divorced
Vivica A. Fox is used to having her dating life on full display. The actor's highly-publicized whirlwind romance with rapper 50 Cent continues to be a hot topic. But before 50, Fox was married to singer Christopher "Sixx-Nine" Harvest. The marriage only lasted four years and Fox says the reason for her divorce was a combination of finances and marrying for the wrong reasons.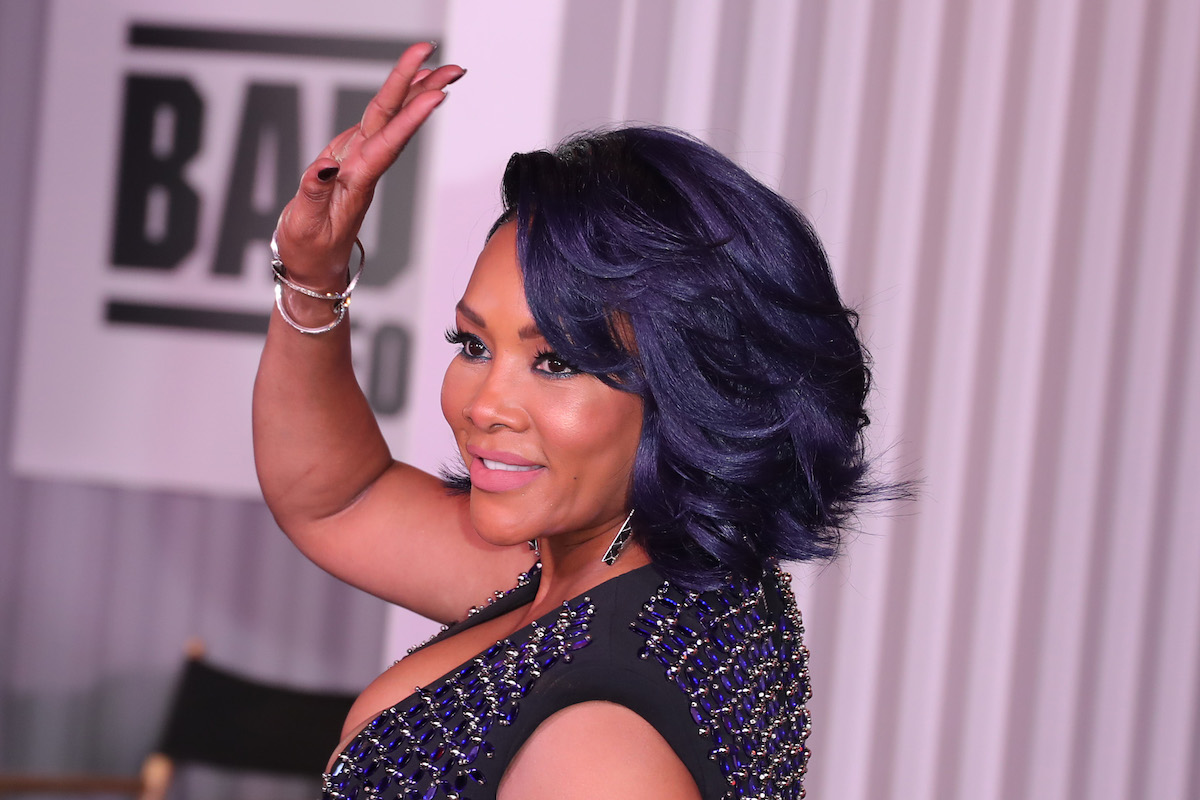 Vivica A. Fox says she married due to peer pressure
In her memoir 2018 Everyday I'm Hustlin', Fox revealed that she only married Harvest because of societal pressures.
"Here's a really bad reason to get married: because everyone else is doing it," she wrote, as reported by ESSENCE. "I know that's why I did it. It seems like a blink-and-you-missed-it marriage to a lot of people now, but in 1998 I went into a four-year union I had no business going into. I got married out of peer pressure and because I thought that was the next thing on the checklist of what it means to be a successful woman." 
Related: Vivica A. Fox Reveals 50 Cent's 'Best' Gift: 'It Lasted Longer Than the Relationship'
Fox echoed similar sentiments in a recent interview with Vlad TV. "Everyone was having their Cinderella day and I just wanted one to be honest with you," she says. "I had my Cinderella day. My brother, sister, my niece, they all came. I got married on this beautiful staircase. Paparazzi, somebody from paparazzi fell out of a tree trying to get pictures. It was beautiful. It was in In Style Magazine.
Money contributed to Vivica A. Fox's divorce
Fox says that in addition to feeling the pressure to settle down, she didn't take enough time to get to know Harvest before they married. It didn't help that their careers, though both in entertainment, took them in separate directions.
As Fox's career continued to gain momentum, Harvest's slowed down. Fox says his record deal fell through and he lacked ambition to regroup.
Related: Vivica A. Fox Reveals if She'll Date Another Rapper After Long Feud With Her Ex, 50 Cent
"The final straw for me was at the time he was a singer and the group that he was in, they were supposed to sign with Death Row Records and when Tupac got killed and everything fell apart with Death Row Records, he didn't go out and try to pursue things with the same drive that I have for my career," she explains. "A woman doesn't like paying all the bills all the time and I can only ask for help so many times."
Fox says her refusal to be the primary breadwinner in the relationship ultimately ended the marriage.
The actor views dating differently now
Fox went on to date 50 Cent and was engaged to be married to Omar "Slim" White. Out of all of her relationships, she says her marriage was the biggest teacher.
"I should have taken the time to get to know him a little bit better. I now to this day take a little more time before I go so publicly with relationships," she admits. "It was a huge lesson for me."
Fox is happily dating as she enters a new phase in her career. While she regrets not starting a family of her own, she's grateful for her godchildren and advises other women to never settle in love.