Ariana Grande's 'The Voice' Pay vs. Katy Perry's 'American Idol' Pay: Who Makes More?
Ariana Grande is following in Katy Perry's footsteps. The "Positions" singer revealed on March 30 that she's joining season 21 of The Voice as a judge. And before you ask, yes. Grande's reported salary for The Voice is massive. Perry also makes a huge lump sum per year thanks to her judge position American Idol. In fact, Perry is the highest-paid person in the show's history. But who's making more for their respective singing competitions?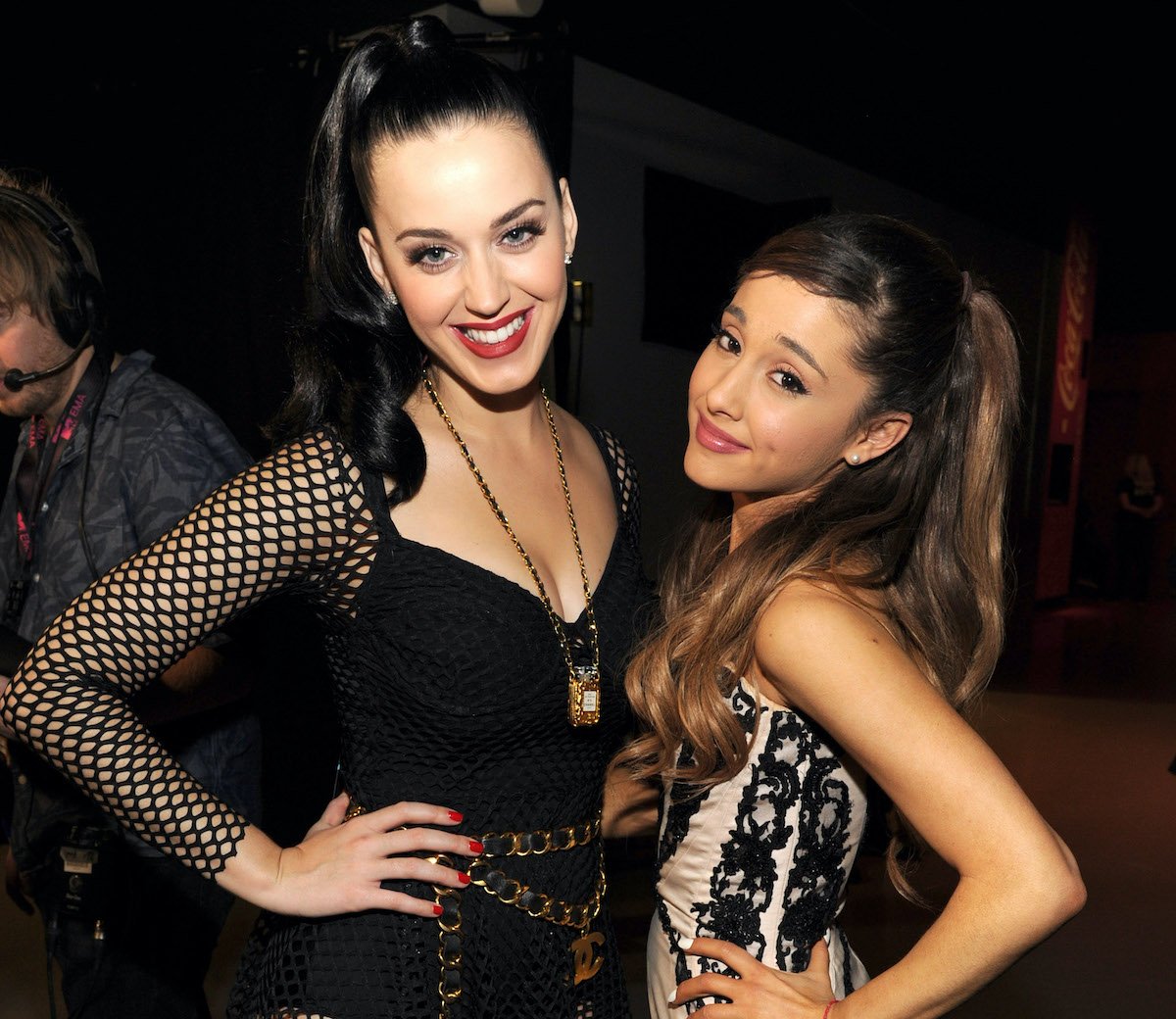 How much do 'The Voice' judges make?
The judges for The Voice Season 21 are Grande, John Legend, Kelly Clarkson, and Blake Shelton. Of those three, Clarkson makes the most at $15 million. Shelton and Legend make $13 million per season.
Adam Levine was a coach on the show for 16 seasons. By the time he left, he was reportedly earning $14 million per season. And according to Celebrity Insider, Shelton and Gwen Stefani received bonuses for staying on the show as a couple.
How much is Ariana Grande making for 'The Voice'?
Grande dropped the exciting news about her new TV gig on March 30. She tweeted:
"Surprise !!! i am beyond thrilled, honored, excited to be joining @[email protected]@blakeshelton next season ~ season 21 of @nbcthevoice! @nickjonas we will miss you."
The "7 Rings" singer's reported salary was discussed on iHeart Radio's Naughty But Nice podcast on March 31. And according to OK Magazine, Grande will be making $20 to $25 million for The Voice—its biggest paycheck ever.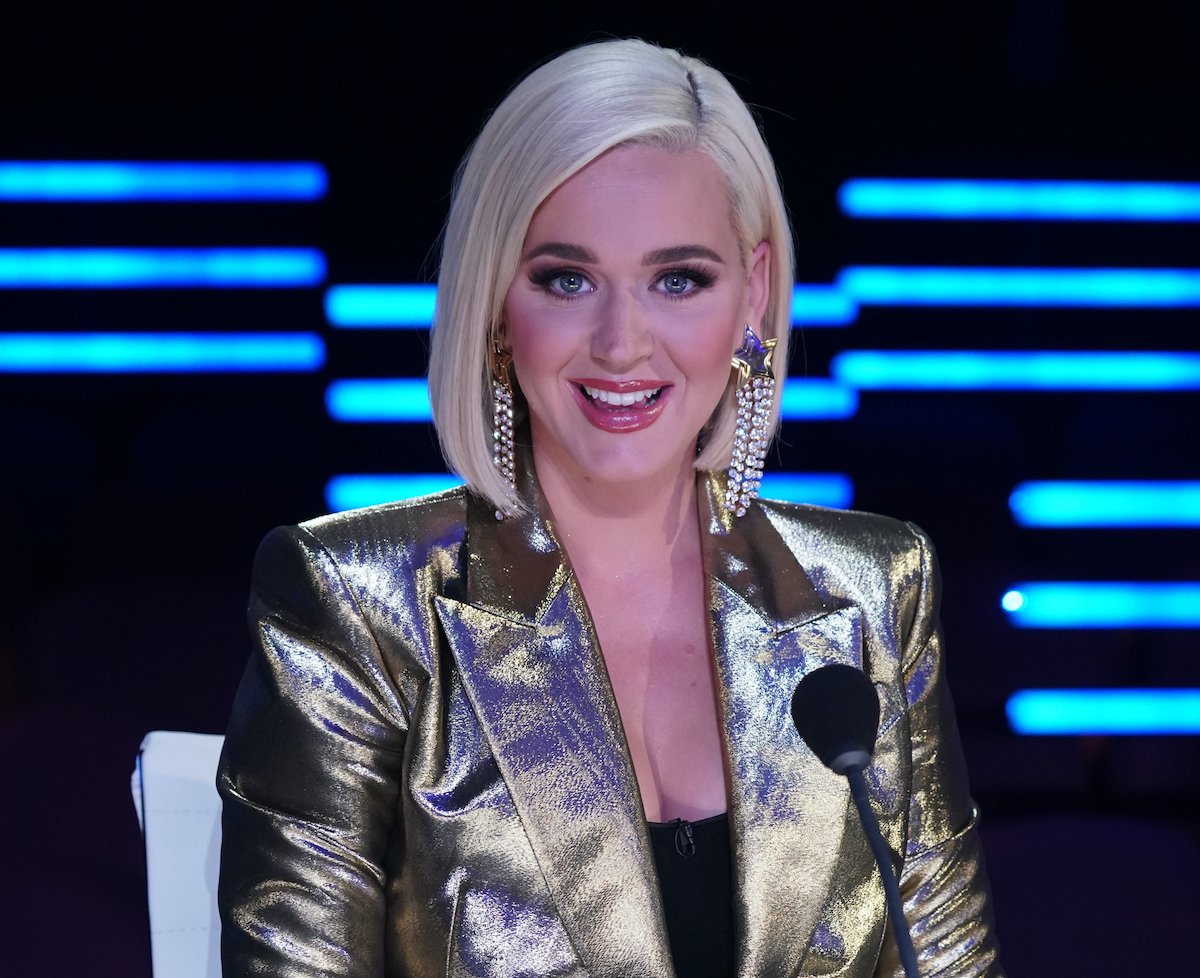 How much does Katy Perry make on 'American Idol'?
The Grammy-winner's salary is in the same ballpark as Perry's American Idol salary. The competition series that made Clarkson famous was rebooted in 2018 on ABC. Perry was the first judge locked in, and then Luke Bryan and Lionel Richie were added to the fold.
Perry is the highest paid person on American Idol ever with a paycheck of around $25 million. That's more than what host Ryan Seacrest made at the show's original peak fame. Before the original run was canceled, Seacrest was making $15 million per year.
While Perry was the first judge brought onto the reboot, she told Howard Stern in a July 2020 interview she's also an unofficial American Idol producer. She said:
"It's not something I do passively. I strategize with them behind the scenes. I have a bit of an unspoken producer role in that I bring a lot creatively to the table and try and elevate it. That's why I wanted to be a part of it, first and foremost, before Luke or Lionel were even confirmed to be the judges because I wanted to help reinvent it with ABC. It was on a new platform. It had already done so many seasons on Fox so how do we make it fresh? How do we make it cool?"
The "Daisies" singer also told Stern her paycheck isn't approximately $25 million.
"It's not always what's reported," she said. "I'm not here to confirm or deny. Let's just say that those things are to be taken with a grain of Himilayan salt for sure."
Regardless of the exact dollar amount, Perry and Grande's paychecks are the largest the two competition shows have agreed to. It's not yet known how long Grande plans on being one of The Voice judges. But as for Perry, she's on American Idol for the long haul.
"Yeah, I'd love to as long as they'll have me," she told Stern. "As long as I'm still having fun and as long as it still means something."