Volcanoes and Alien Invasions? 'Grey's Anatomy' Fans Wouldn't Be Surprised
Grey's Anatomy is one of the longest-running medical dramas in television history, a show that has broken barriers for women in entertainment.
Starring Ellen Pompeo, one of the true pioneering actresses in television, and featuring an incredible ensemble cast, Grey's Anatomy has won a slew of awards and honors over the years.
The show is still going strong after fifteen years, and while all signs point to many more years on the air, some fans have been finding real issues with the series lately. Recently, some fans took to Reddit to discuss how predictable they feel Grey's Anatomy has become. 
'Grey's Anatomy' debuted in 2005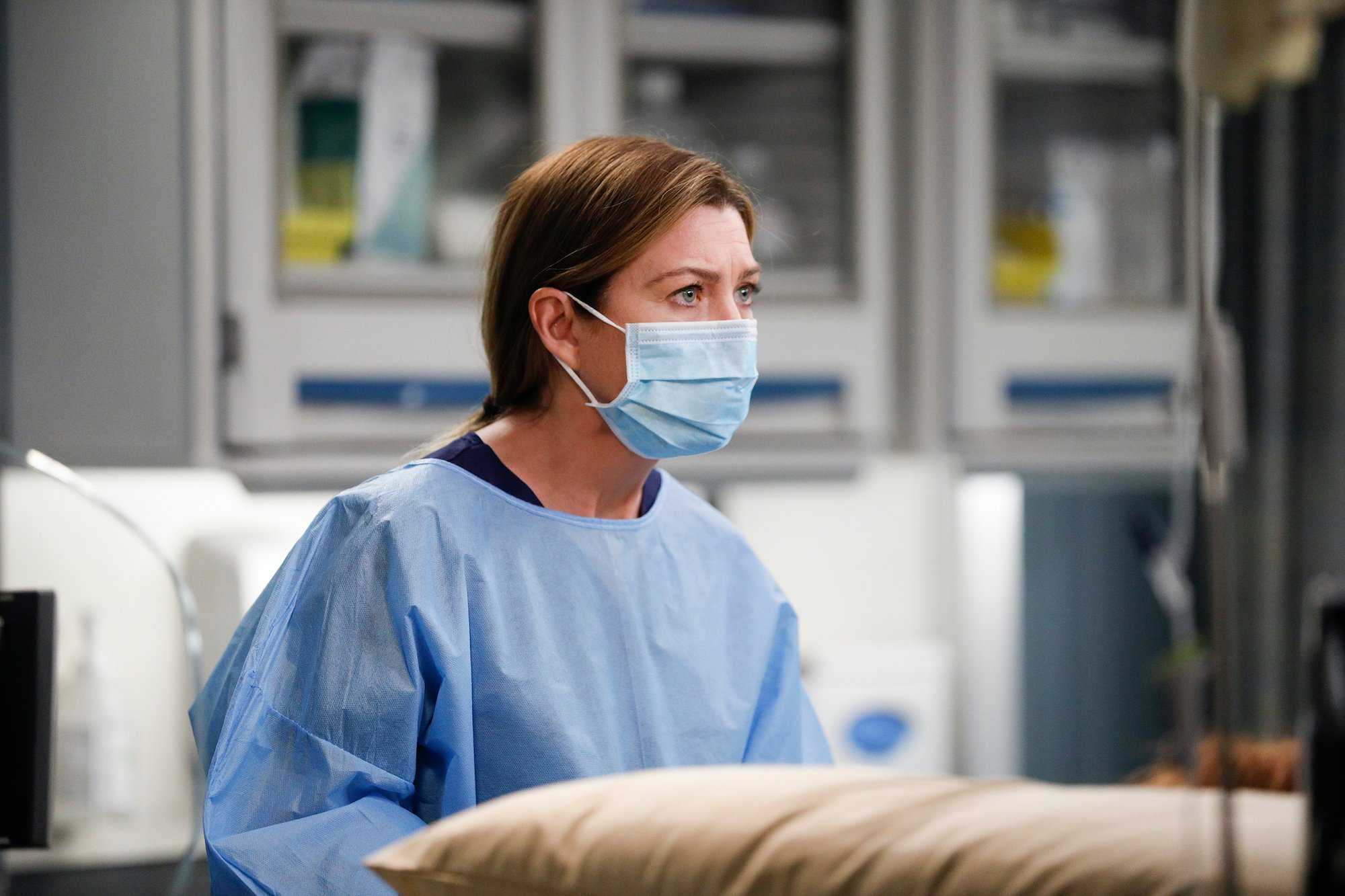 Created by Shonda Rhimes, Grey's Anatomy first premiered on television in 2005. A fictional series, it focuses on the doctors, residents, and staff of a Seattle-based hospital called Grey Sloan Memorial Hospital (originally called Seattle Grace Hospital).
Meredith Grey, played by Ellen Pompeo, is the primary focus of the series, with the show following how Dr. Grey handles her work and her personal life. In addition to Meredith Grey, however, the show is known for featuring a large cast of characters — some more popular with fans than others.
In general, critics have praised the series, both for the excellent writing and acting. Grey's Anatomy has received the Golden Globe Award for Best Television Series, and a total of thirty-eight Primetime Emmy Awards. Additionally, individual actors have been honored on numerous occasions for their work in the show, including Ellen Pompeo.
'Grey's Anatomy' has received criticism in recent years
RELATED: 'Grey's Anatomy': People Love Richard So Much They Forget All the Terrible Things He's Done
Although thousands of viewers love Grey's Anatomy and regularly tune in each week to witness the exploits of their favorite characters, the show has also come under fire over the years for various reasons.
Many fans have complained that Grey's Anatomy has become too complacent, and focuses too much on plot lines that don't push the envelope enough.
Others have complained that the show has forced Meredith Grey to the sidelines and that the series tends to focus on minor characters too much. Another contentious issue among the fan base is the crossovers that showrunners have been doing in recent years.
While there are some viewers who enjoy the crossovers, by and large, they are not as popular as Grey's Anatomy episodes that focus on Meredith Grey's romances. 
Fans are getting bored by 'Grey's Anatomy' plotlines
Recently, some fans on Reddit discussed how little new ground Grey's Anatomy has been covering in recent seasons. With the show moving into the seventeenth season, there seems to be fewer original plot points.
The original poster on Reddit posted a meme of Kanye West looked unimpressed, with a caption that said "when the previews for the new season of Grey's says it has a "jaw-dropping ending", but nothing can phase you anymore after 16 seasons."
A number of fans complained about the crossover events, with one saying that "even I hate crossovers. So freaking disruptive when you're binging a season. Ugh. Having actors crossover is fun, storylines not so much."
One poster commented, "bring on the volcano! (it's pretty much all they have left)." Several other commenters chimed in, with remarks like "I was going to make a joke saying "But in this season, Derek's ghost is going to haunt Meredith" having forgotten that we've already done that plotline."
Ultimately, it seems as though Grey's Anatomy is going to have to introduce some major shakeups in order to really surprise the fanbase since many of them are getting jaded by the plot lines.