Von Dutch: Apparel Company's Dark Side Exposed in Hulu Docuseries 'Curse of Von Dutch: A Brand to Die For'
For many, Von Dutch is a brand synonymous with the early 2000s. From fashion icons like Paris Hilton to music legends like Jay-Z and Tommy Lee, nearly every celebrity wore Von Dutch branded trucker hats, jeans, and clothing. But what most don't know about are the four men who claim responsibility for creating Von Dutch. Hulu presents The Curse of Von Dutch: A Brand to Die For, a docuseries exploring how a brand inspired by famed pin-striper Kenneth Robert Howard turned into a tale of greed and first-degree murder.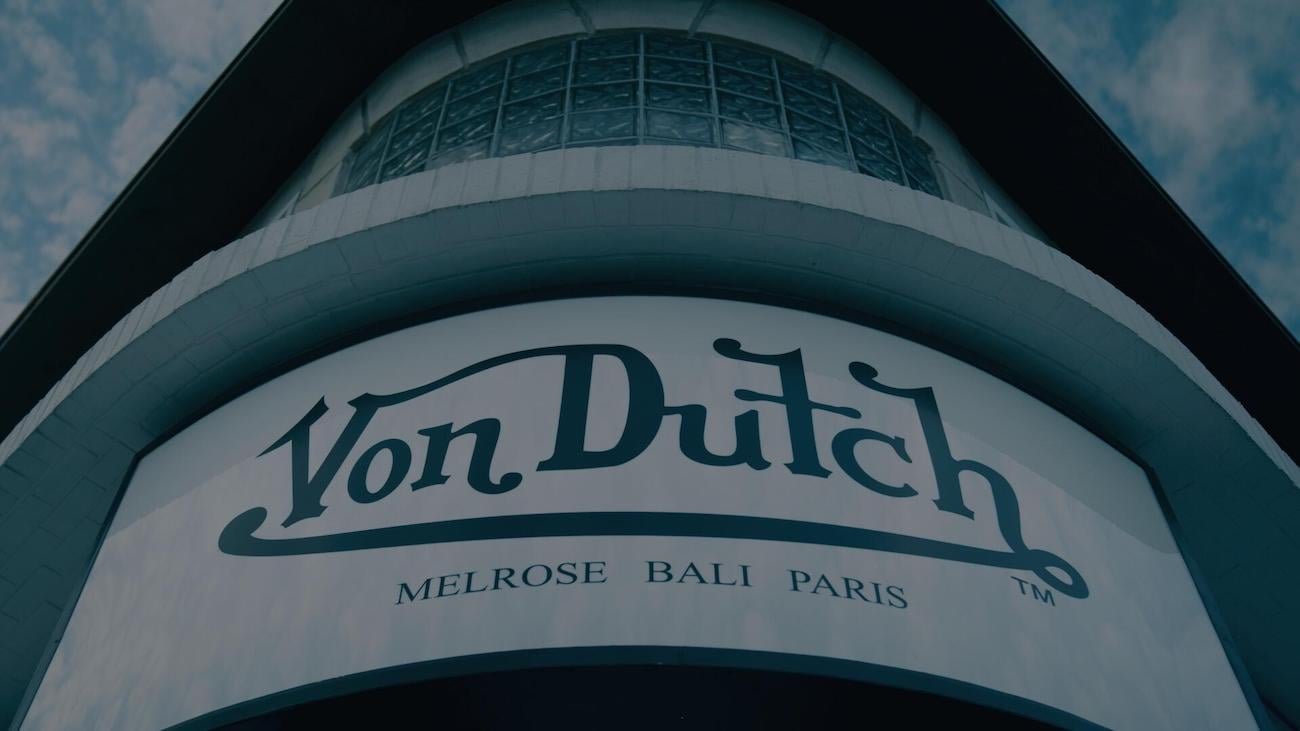 'The Curse of Von Dutch: A Brand to Die For' is available on Hulu
From Andrew Renzi, the Hulu docuseries chronicles the true story behind the rise and fall of the iconic fashion brand. Venice Beach surfers, gangsters, and European garmentos all vie to control the infamous brand in this character-driven saga. 
Eventually, Von Dutch went from obscurity to one of the most recognizable labels on Earth. After a decade of backstabbing and bloodshed, the lives of those involved have never been the same.
The Curse of Von Dutch: A Brand to Die For is produced by The Intellectual Property Corporation (IPC). It is executive produced by IPC's Eli Holzman, Aaron Saidman, Sheila Conlin, and Renzi.
Who created Von Dutch?
Who is responsible for turning Von Dutch into the pop culture phenomenon changes depending on who you ask. Four men claim responsibility for the brand in The Curse of Von Dutch.
The artwork of Howard, also known as Von Dutch and a member of the Kustom Kulture movement, inspired the Von Dutch brand. Allegedly, Howard's daughter sold the Von Dutch name to Mike Cassel and Bobby Vaughn after Howard's death in 1992.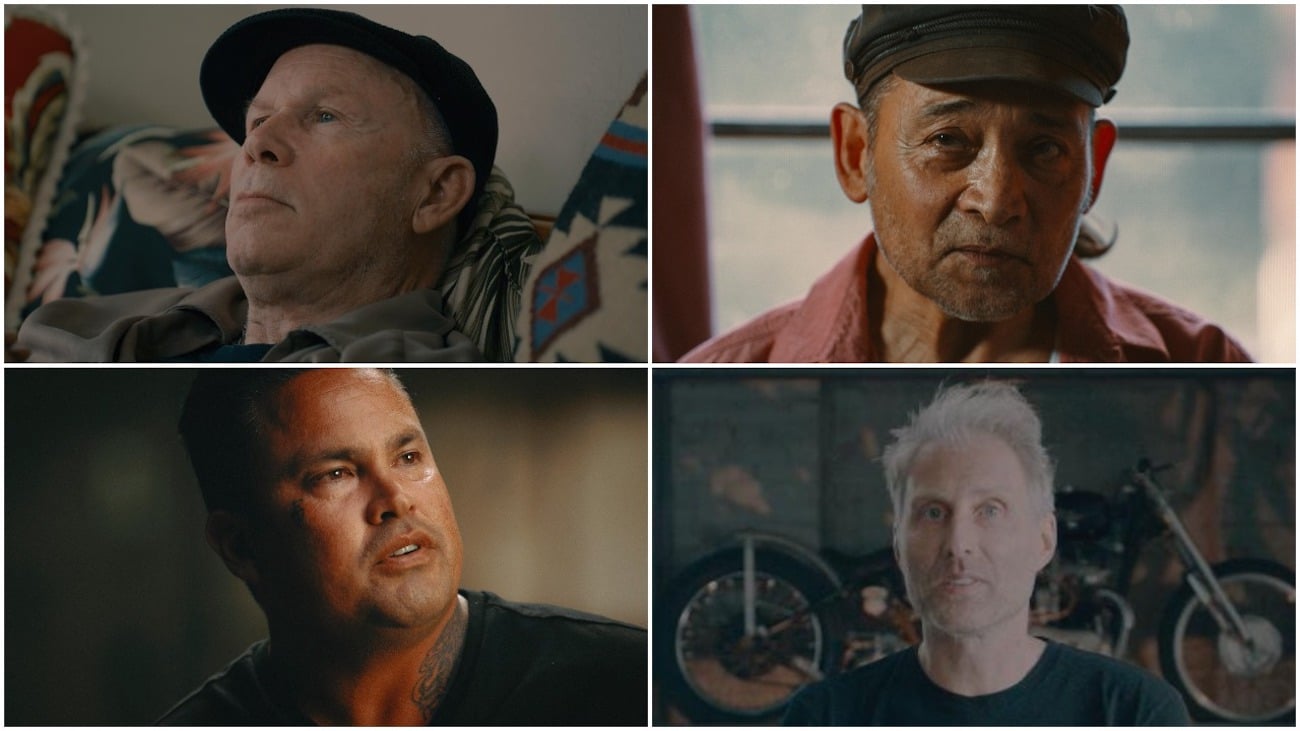 RELATED: Heavenly Flower: Why the American Dream Mall Is the Perfect Backdrop for Jenni 'JWoww' Farley's Store
In 1999, Cassel and Vaughn started turning Howard's art into a celebrity clothing brand. As Vaughn hints in the trailer, Cassel, who had ties to Columbian drug lord Pablo Escobar, may have used the fashion brand to launder money. 
But according to Ed Boswell, a Los Angeles art dealer, he's the one responsible for the infamous brand. "Don't tell people that you created the Von Dutch clothing line," he says in the trailer. "Tell them what really happened." Tonny Sørensen, a Taekwondo champion and Danish entrepreneur, also claims responsibility for the Von Dutch brand.
Von Dutch Hulu docuseries exposes Kenneth Robert Howard's ties to Nazi Germany
Von Dutch, which translates to "By German," was an admirer of the Third Reich by his own admission. In a letter he wrote about giving up on treatment for his lung cancer, he wrote: 
"I am not willing to go through it anymore only to emerge in a place full of [N-word], Mexicans and Jews. … I have always been a Nazi and still believe it was the last time the world had a chance of being operated with logic. What a shame so many Americans died and suffered to make the rich richer and save England & France again … I hope you lying wimps get swallowed up with your stupidity" (via The LA Times).
Howard's ties to Nazi Germany come up in The Curse of Von Dutch. One of the parties claiming responsibility for the brand tried to use knowledge of Howard's beliefs against another party, whom they feel wrongfully experienced success. 
Find out how one of the world's biggest fashion brands went from Von Dutch to "Von Douche." Watch all three episodes of The Curse of Von Dutch: A Brand to Die For beginning Thursday, Nov. 18 only on Hulu.