'Waiting For a Girl Like You': Foreigner's Lou Gramm and the 'Mystery Woman' Who Inspired His Soulful Vocals on the Power Ballad
When hard-rock band Foreigner's "Waiting For a Girl Like You" released in 1981, the musical group's fans were caught off guard. A ballad? From Foreigner?
The rest of the radio-listening world knew just what to make of the single as it flew up the charts. Labeled the "ultimate make-out song" and "baby-making music," its lyrics may have been basic, but it was lead singer Lou Gramm's flawless vocals that transformed them into a hit. Here's the jukebox hero's account of the actual girl who inspired all of that passion and emotion.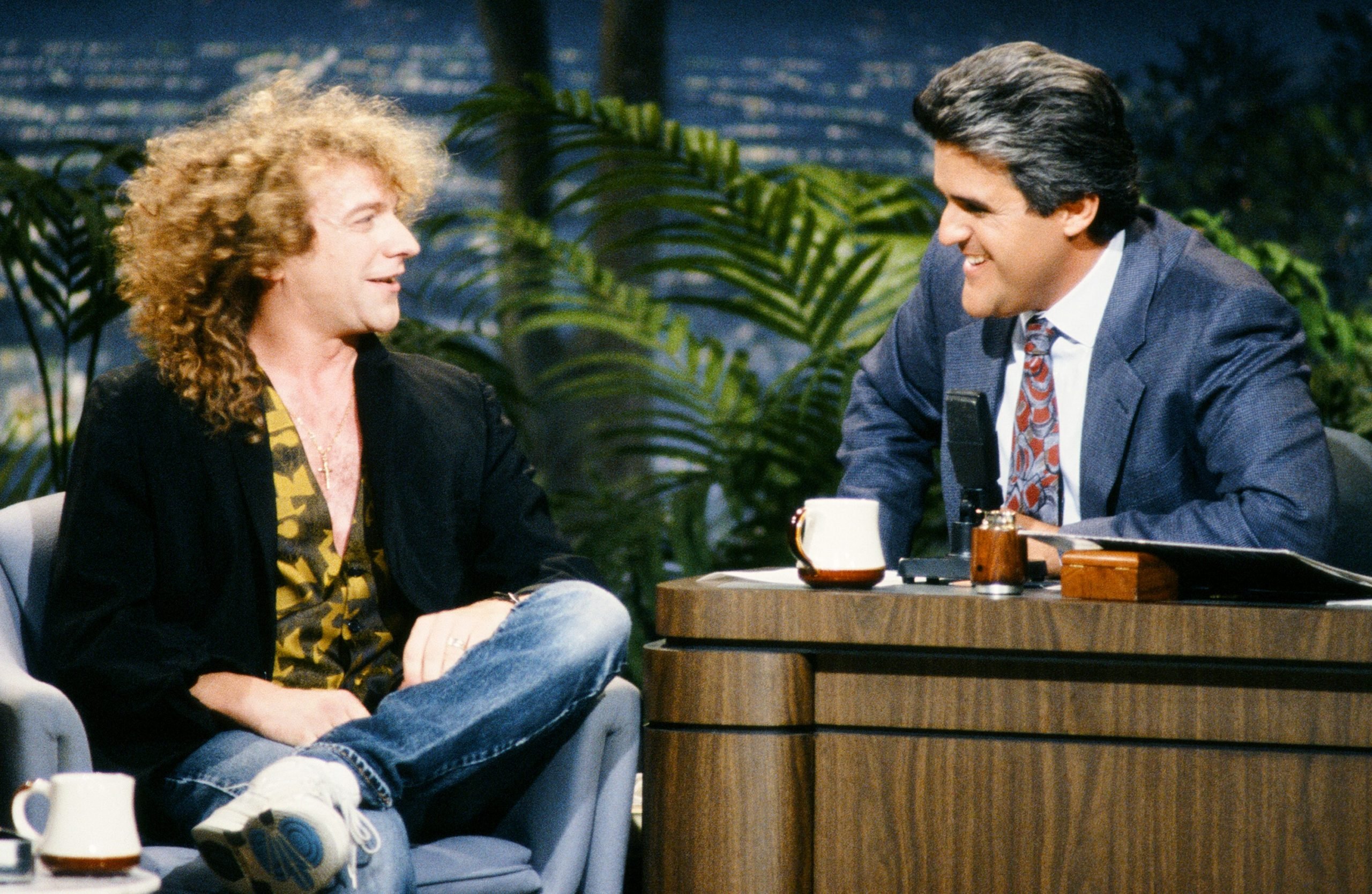 'Waiting For a Girl Like You' was a musical detour for Foreigner
Foreigner released their self-titled album in 1978, a debut that produced radio hits "Feels Like the First Time," "Cold as Ice," and "Long, Long Way From Home." The band followed up these successes with more hard rockers, including "Dirty White Boy," "Double Vision," and "Head Games."
In 1981, with Gramm on lead vocals, Mick Jones on guitar, Rick Wills on bass, and Dennis Elliott on drums, the band released their aptly titled fourth album 4. Here, "Waiting For a Girl Like You" made its appearance.
Rolling Stone's review of the album praised the "reinvigorated band at the peak of its very considerable powers. What's most striking about 4 —– aside from the high quality of the songs, performances, and state-of-the-art production —– is its stylistic variety."
That variety, in part, was the introduction of the ballad dismissed by many hard-core Foreigner fans as a sentimental sell-out. Sell-out or not, it drew an entirely new fan base to the band.
The enigmatic woman who inspired the singer
Gramm in his 2013 memoir Juke Box Hero credited a surprise visitor to the song's recording session for his perfect vocal delivery.
"During what would turn out to be my final recording session of 'Waiting For a Girl Like You,' this gorgeous dark-haired woman – an absolute knockout – walked into the control room and plopped herself down in the front row of theater seats near the glass that looks out into the studio where I was singing," he wrote.
The mystery guest remained a mystery – but energized Gramm
The vocalist thought the guest was a friend of one of his bandmates and decided to focus on her while he belted out the ballad. "I couldn't take my eyes off her because she was so stunning," he recalled. "I began serenading her as if she were the girl I'd been waiting for all my life. I gave it my all for about 45 minutes, and just as I finished my final take, she smiled at me, waved goodbye, and walked out of the control room."
Gramm added that he inquired about the woman's identity but no one knew who she was. "We never did track her down, and to this day, I have no idea who she was," he said. "All I know is that she inspired me to hit all the right notes for that ballad. I have never sung that song better than I did that day."
"Waiting For a Girl Like You" peaked at No.2 on Billboard's Hot 100 charts and remains one of Foreigner's biggest and most beloved hits.
RELATED: Foreigner's 'I Want to Know What Love Is': This Band Member Regretted the '80s Hit – 'It Killed Us'