'Wakanda Forever': Fans Want More Lupita Nyong'o ASAP – 'I Want Okoye to Be the New Black Panther'
Marvel recently dropped a sizzle reel to tantalize fans about its upcoming slate of Phase Four films. Within that preview, they revealed that the title of the new Black Panther film will be Black Panther: Wakanda Forever.
The film's development was thrown for a loop by the tragic death of Chadwick Boseman, but that hasn't stopped director Ryan Coogler from forging ahead to honor his memory. Now fans are debating who will be the next Black Panther, and some want it to be Lupita Nyong'o. 
How the tragic death of Chadwick Boseman affected the MCU
It goes without saying that Boseman's death mattered because of the man himself rather than the character he left behind. He had a family who loved him to go along with the legions of fans who loved his work within and outside the MCU.
That said, Boseman was the lead star of a major motion picture franchise, and his death did leave many at Marvel with decisions to make. Ultimately, they decided to retire the character of T'Challa, refusing to recast the role. That led writer-director Coogler to reconfigure his initial plans for Black Panther 2. He rewrote the film and despite having the monumental hurdle of losing his star, he opted to move forward.
SyFy reported that actor Martin Freeman, who starred in the first film and will appear in the sequel, said that Coogler has a plan for the next film, even if it's not wholly clear at the moment:
"He meticulously took me through the film, but incorporating my character's beats. Some of it was very odd and he could see by the reaction on my face [from] some of the things he was saying….Because he kept stopping and … saying, 'Stay with me, this is gonna work.' … I mean, we've not done it yet. Who knows? We might make it awful. But I'm hoping we won't and I hope people are gonna be in for a treat."
Shuri was the early favorite to be the new Black Panther
The first choice on many fans' minds for the new Black Panther was T'Challa's sister, Shuri, played by Letitia Wright. In the films, Shuri essentially serves the same role in the MCU that Q does in the James Bond films. She uses her expertise and knowledge as a scientist to assist T'Challa with groundbreaking new technology. She also appears in Avengers: Endgame and Avengers: Infinity War, helping to remove Vision's memory from his body.
Shuri as the Black Panther would be a logical choice. She understands all of the tech used by T'Challa as she designed it. She's also well-liked by fans. While she'd no doubt be a worthy successor to the original, some fans have other ideas for potential replacements.
Who do fans want as the new Black Panther?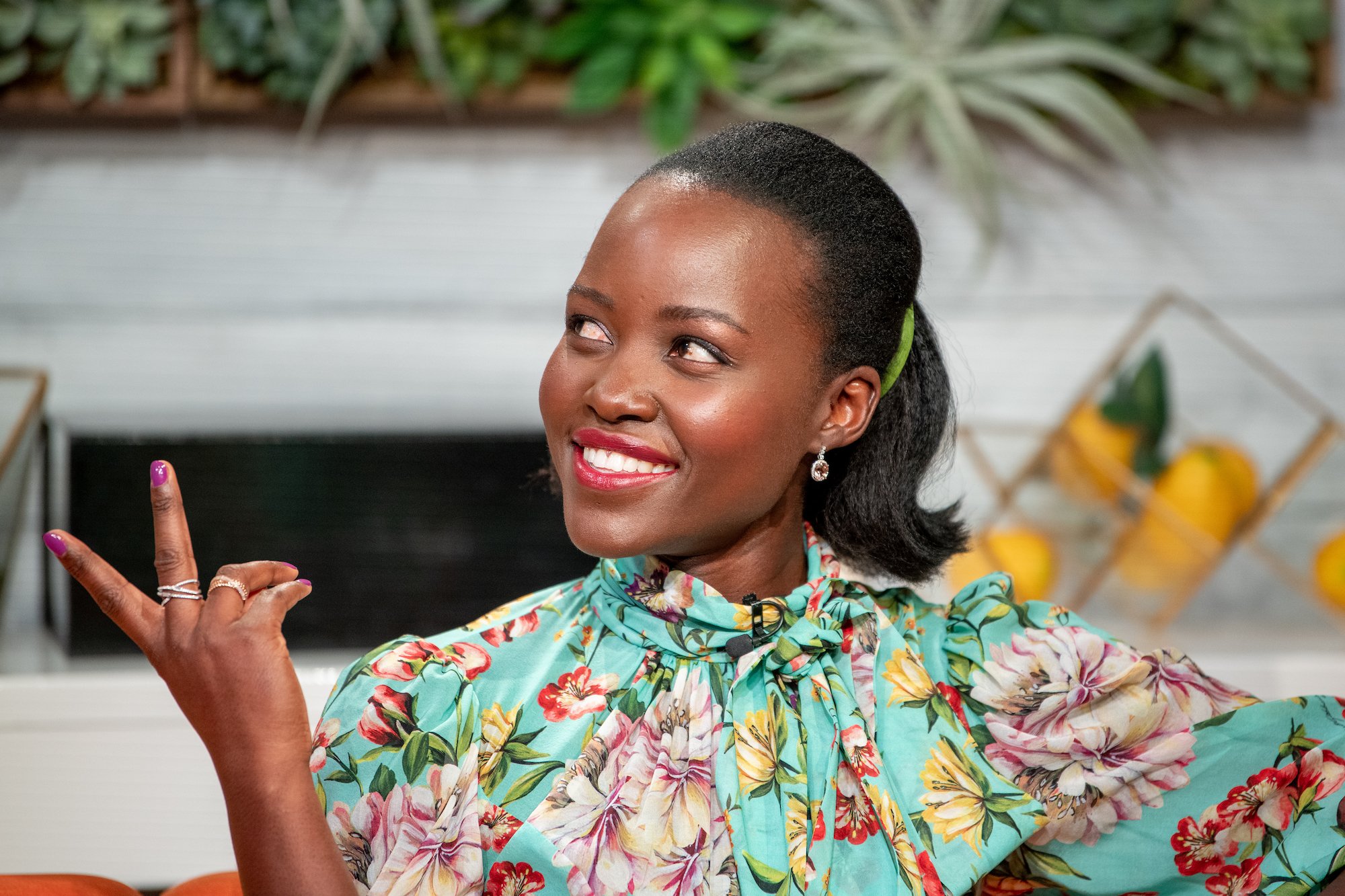 RELATED: 'Black Panther' Sequel Finally Gets a Name — Everything We Know About 'Wakanda Forever'
In a Reddit thread discussing a comical video Black Panther star Lupita Nyong'o made announcing the sequel's title, the discussion turned to who the new Black Panther will be. One fan said it should be Nyong'o's Nakia, arguing:
"I think it has to be her. T'Challa and Shuri were both Blipped, as far as Wakanda knew they were dead. We saw how succession works in Wakanda, they would have named a new king or queen after the events of Infinity War."
This is solid logic and would make sense within the storyline. Fans would definitely get behind Nyong'o taking over the mantle. Of course, another fan thought Danai Gurira should get a shot, proclaiming:
"I want Okoye to be the new Black Panther."
So who will it be? Okoye's character serves Wakanda but may bristle at the notion of becoming the ruler. Nyong'o's Nakia is the more likely pick.