Walker Hayes Opened Up About Being 5 Years Sober and His New Single 'AA': 'Sometimes I Wish I Didn't Need AA, But I Do'
Walker Hayes is one of the brightest stars in country music today. His hit song "Fancy Like" propelled him to the top of the charts, with the song itself becoming a major sensation on TikTok. Hayes is not new to the country scene and has been hard at work on his music career since the early 2000s. It's been a long road to the top for Hayes, and he doesn't mind being open about his struggles. In a recent interview, Hayes opened up about his battle with alcoholism, and the way he manages his sobriety these days. 
What did Walker Hayes say about his sobriety journey?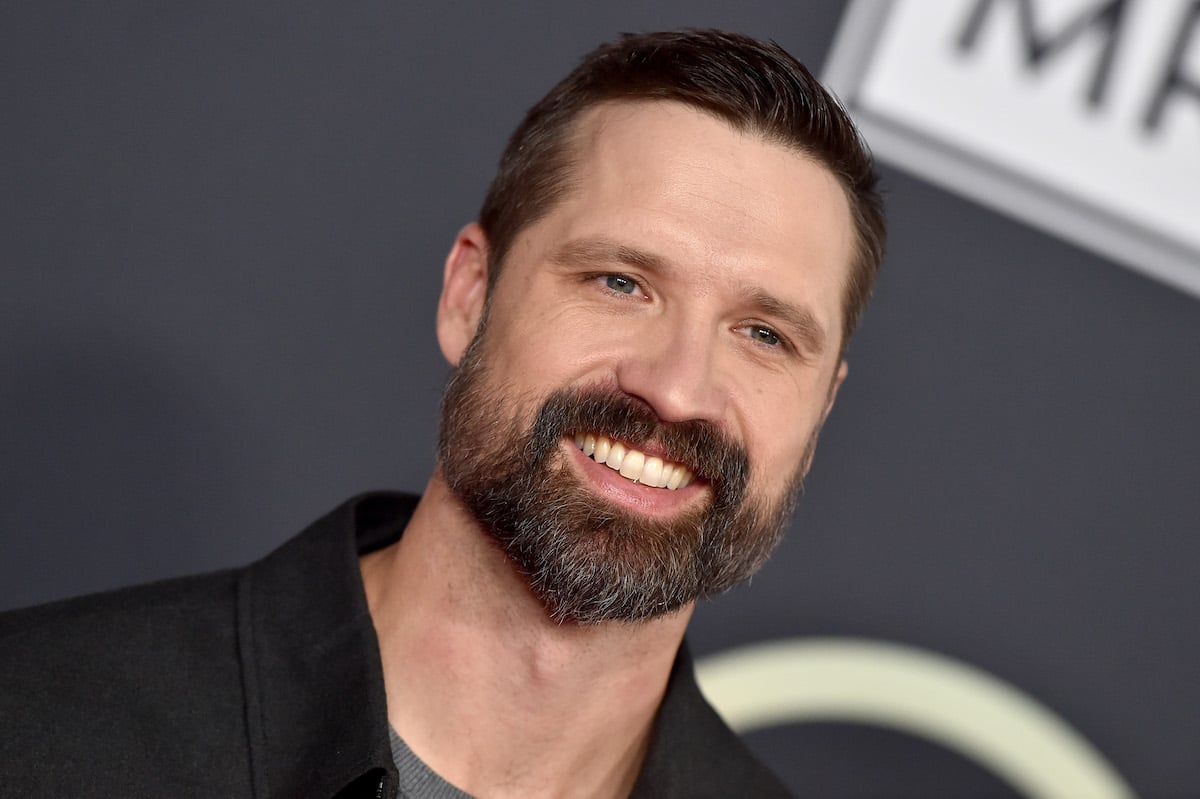 Many stars who have struggled with alcohol prefer to keep things under the radar, fighting their battles in private. However, Hayes has used his sobriety journey as a way to inspire and encourage others. In a recent interview with Everything Nash, Hayes talked about his new single, "AA," which is a detailed account of his ongoing struggle with alcoholism—five years after getting sober.
"At the end of the day, we are all just doing the best we can," Hayes said in the interview. "What I really mean to say with this song is just that I'm trying to stay the course. I've struggled with alcohol abuse and sometimes I wish I didn't need AA, but I do." Hayes went on to explain, "I think a lot of people can relate to that. I'm just trying to be the best dad and husband I can be. It's not easy all the time, but my wife smiles a lot and my kids are growing up with more than I had, and that's a really good thing."
Walker Hayes' new album just dropped
Hayes' new album doesn't just feature the deeply personal tune "AA," but a plethora of other songs as well. A few of the songs on the album Country Stuff the Album include "U Girl" and "Craig," as well as the fan-favorite hit "Fancy Like." Country Stuff the Album was released on January 21, and Hayes will soon be hitting the road in support of the album, with his tour set to begin on January 27.
"I've been waiting so long to put out a project like this," Hayes said in his interview with Everything Nash. "As an artist, it's such a unique thing to be able to share all the different versions of you in a project, and that's really what I tried to do here."
What do fans love about Walker Hayes?
Fans don't just like Hayes' unique approach to country music – they also love that he's a devoted family man. Hayes has been married to his wife, Lacey Beville Hayes, since 2004, after striking up a friendship in elementary school. According to Country Fancast, Hayes has been open about his devotion to his wife, admitting that she's his biggest supporter and cheerleader – even during the early days when he had to work odd jobs to make ends meet.
Hayes first started his rise to prominence in 2010, releasing songs such as "Pants" and "Why Wait for Summer." He got his big breakthrough in 2017, with the song "You Broke Up with Me." However, in 2021, his star power really increased with the release of the fan-favorite song "Fancy Like." These days, Hayes and his wife live with their six children in Franklin, Tennessee, which is located just outside Nashville, Tennessee. Fans who want to catch Walker Hayes on tour can check out his official website, which features all of his upcoming tour dates.