Walker Hayes Met His Wife in Grade School and They're Still Going Strong After 17 Years
Walker Hayes is one of country music's biggest stars, a musician well known for tunes like the viral hit "Fancy Like." Hayes, a man from working-class roots, rose to fame in 2017 and has been one of Nashville's finest ever since. While he lives his life as a public figure, when it comes to his family, the singer likes to keep things low-key. In fact, Walker Hayes has been happily married for nearly two decades and has no problem sharing his profound love for his wife, who has supported him through thick and thin. 
When did Walker Hayes and his wife get married?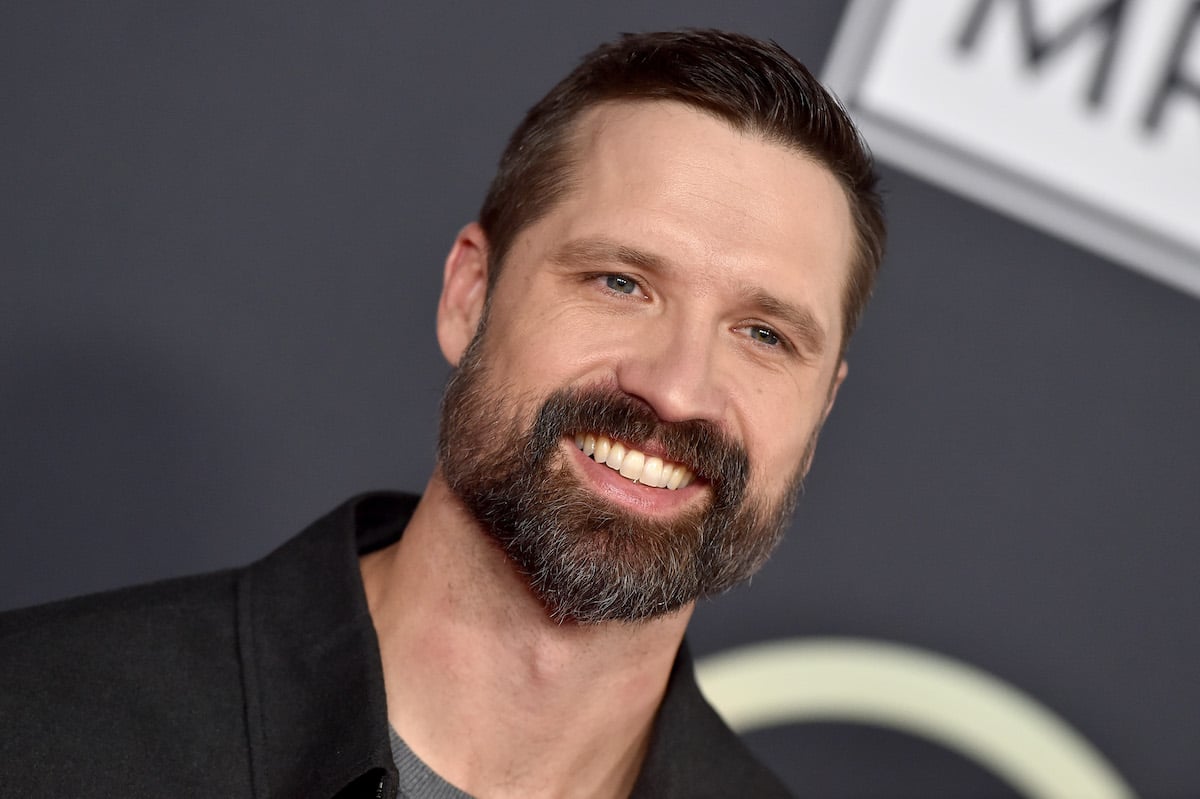 Walker Hayes was born in Mobile, Alabama in 1979. He was attracted to music at an early age, studying piano even as he attended college at Birmingham-Southern College. After he graduated from college in 2002, Hayes moved to Nashville to pursue a career in music. At his side was his wife, Laney Beville Hayes. The two first met as students in elementary school, connecting on a romantic level when they attended high school together.
According to Country Thang Daily, Walker Hayes and his wife started dating when they turned 17 and remained in a committed relationship all throughout college. Although they broke up briefly after they graduated from college,  they got back together and quickly got engaged. Walker Hayes and Laney Hayes tied the knot on June 12, 2004, and have been together ever since. 
Walker Hayes and his wife have six children
Although Walker Hayes didn't experience immediate success after moving to Nashville, his wife supported him every step of the way—even when the budding singer had to get a job at Costco just to make ends meet. It didn't take long before the Hayes' expanded their family, welcoming six children over the course of their 17-year-plus union.
These days, the couple shares three daughters and three sons: Lela, Chapel, Baylor, Beckett, Loxley, and Everly. While little is known about Laney Hayes and her specific talents and interests, Walker Hayes has gone on the record, according to Country Thang Daily, claiming that his wife is a "supermom" who homeschools their six busy kids. Fans can see some of the family's antics on social media, including a TikTok account that the country superstar manages. 
What did Walker Hayes and his wife say about the tragic loss of their baby daughter?
The Hayes family was set to grow even bigger in June 2018, but tragically, Walker and Laney Hayes' baby daughter Oakleigh died that month as the result of a uterine rupture, according to Country Living. Walker Hayes shared the news of his newborn's passing on June 7, taking to social media to write "It is with great sadness that Laney and I share with you the news that our sweet Oakleigh Klover Hayes was born this morning at the hospital and now is safely in heaven."
Walker Hayes has since opened up about the traumatic incident, noting that "Laney and I have cried a lot. But one thing that makes me the happiest is how much love there has been around us. We've had the most remarkable questions answered and advice given from people around our neighborhood and in meet-and-greet lines." Through all of their joys and sadness, Walker Hayes and his wife have grown even closer, with Hayes even writing some songs inspired by his family life, including "Don't Let Her," about a man thinking back on his life from a beyond-the-grave perspective. According to Parade, the Hayes family currently lives in Franklin, Tennessee, just down the road from "Music City," where Hayes rose to fame.