'Walking Dead' Star Norman Reedus Wishes Daryl Could Just 'Play Daddy'
Daryl Dixon (Norman Reedus) is one of the only Walking Dead characters who has remained on the show since the first season. After 10 season in the zombie apocalypse, representing many more years within the series, Daryl is tired. Even though Daryl keeps stepping up, Reedus says he'd rather just play with the kids.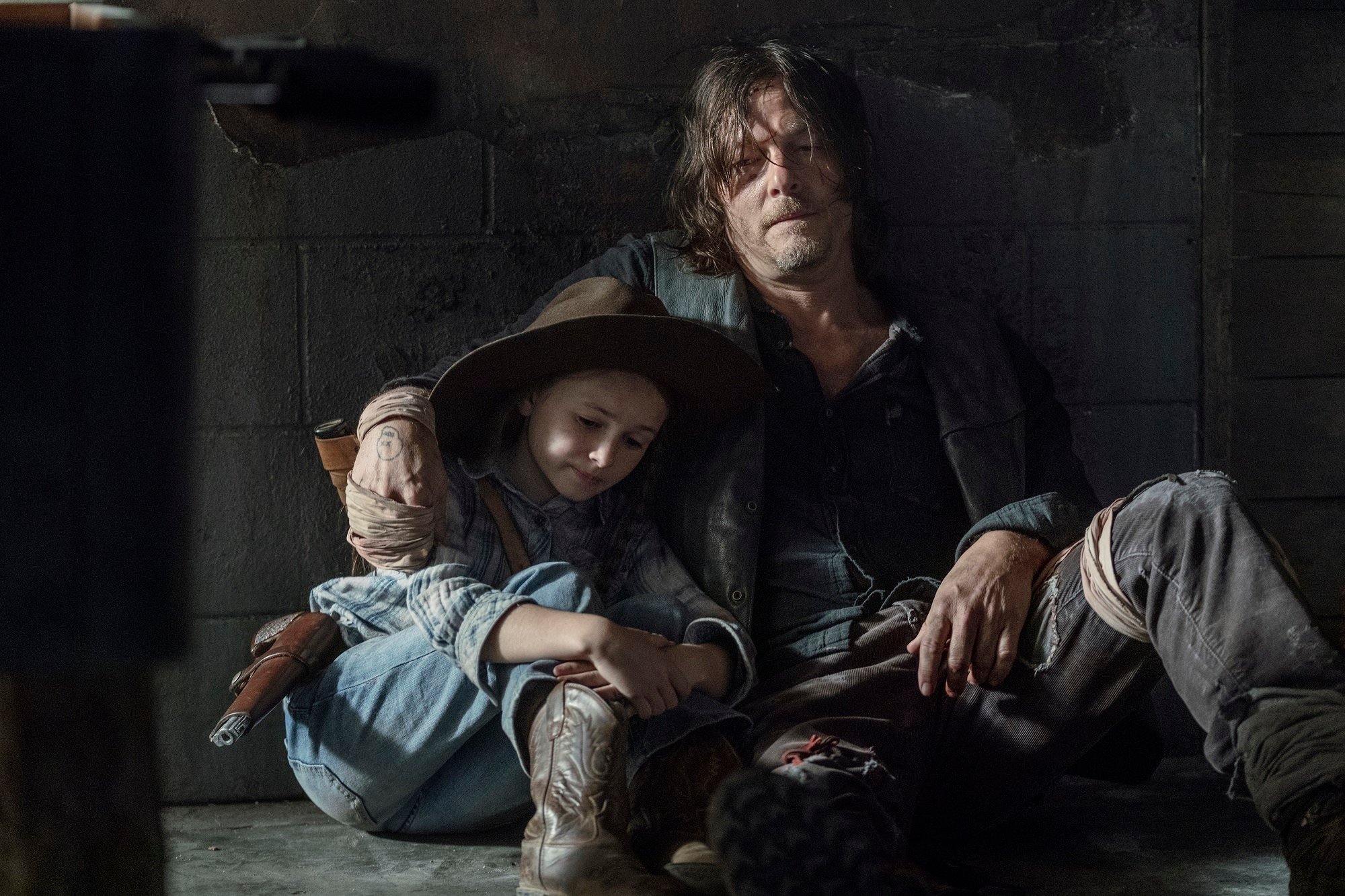 Reedus was on the San Diego [email protected] panel for The Walking Dead on July 24. When asked what's coming up for Daryl, Reedus explained his character's desires. The original season 10 finale airs Oct 4 and six more episodes will follow in 2021.
Norman Reedus says 'The Walking Dead' has taken a toll on Daryl
Daryl has said goodbye to a lot of people, including his brother Merle (Michael Rooker). Even the people who have stuck around, like Carol, have been frought. That's on top of surviving zombies every day.
"There was a lot of trust issues he was having," Reedus said. "He's watching a friend have these multiple nervous breakdowns and act on 'em but it's also was putting certain members of the group in danger. We were losing people so there was that sort of heartbreak there."
Norman Reedus says Daryl just wants to fulfille his promise to Michonne
Michonne (Danai Gurira) left The Walking Dead with specific instructions for Daryl. Reedus says Daryl would be happy to honor her wishes of caring for the new generation, although other demands keep calling.
"With Michonne leaving, he promised her he would take care of those children," Reedus said. "So he's trying to paly daddy and do everything correctly there and watching his friend have a breakdown and trying to be there to support her and keep this group together while we're being attacked. Different days were focused on different fights. Mentally, it was pretty exhausting having to go from all the different directions."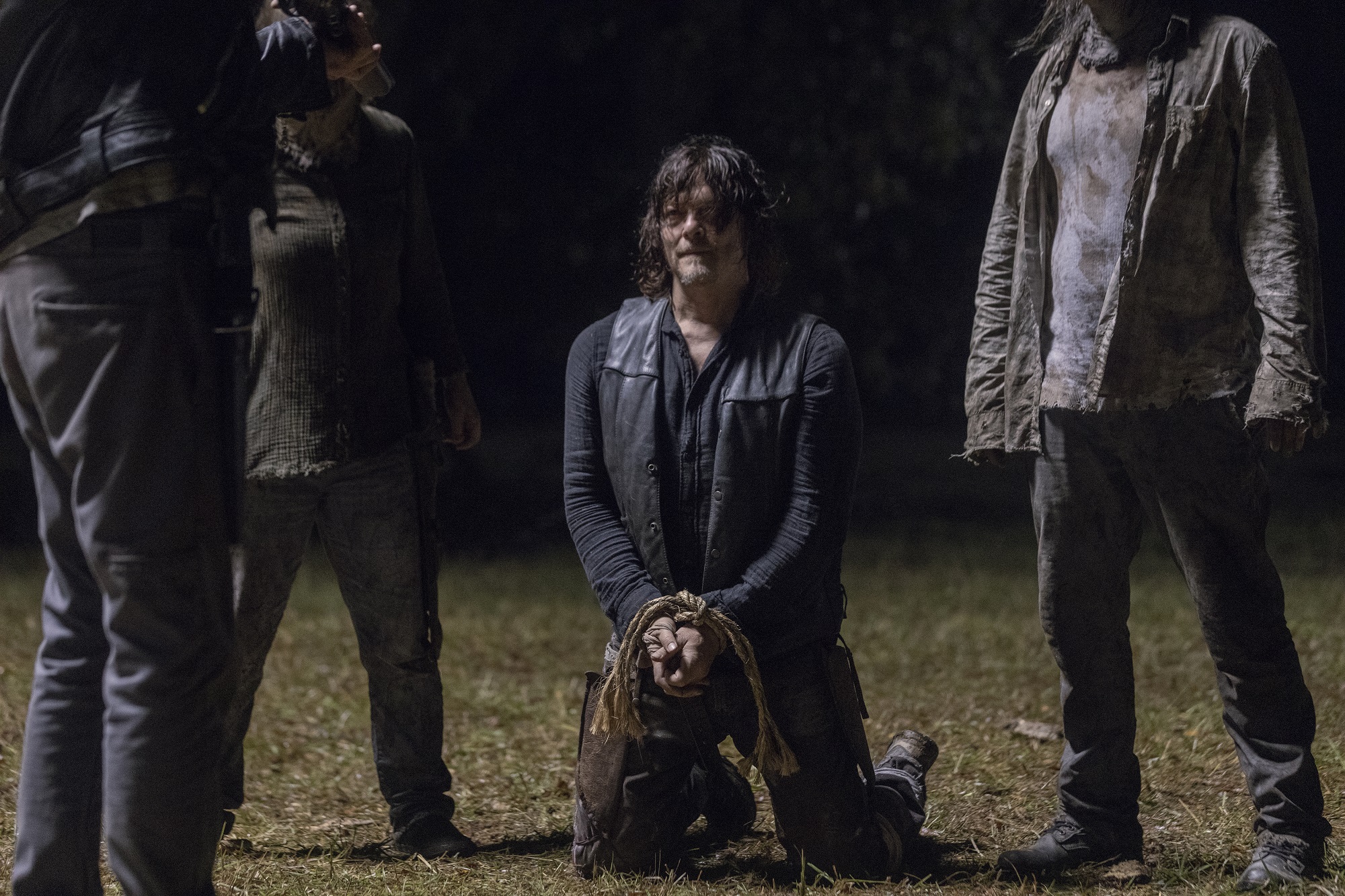 Demands like supporting Carol make playing daddy challenging.
"It was a hard thing for Daryl to do to have to watch his friend go through that and have to be there for her but also try to keep up an appearance for Judith to see that he's there for her as well," Reedus said. "You have to be in a lot of different places at the same time."
'The Walking Dead' won't leave Daryl alone
Daryl tried to become a recluse, but that didn't take. Reedus suggested it's natural for Daryl to be a leader, no matter how hard he resists it.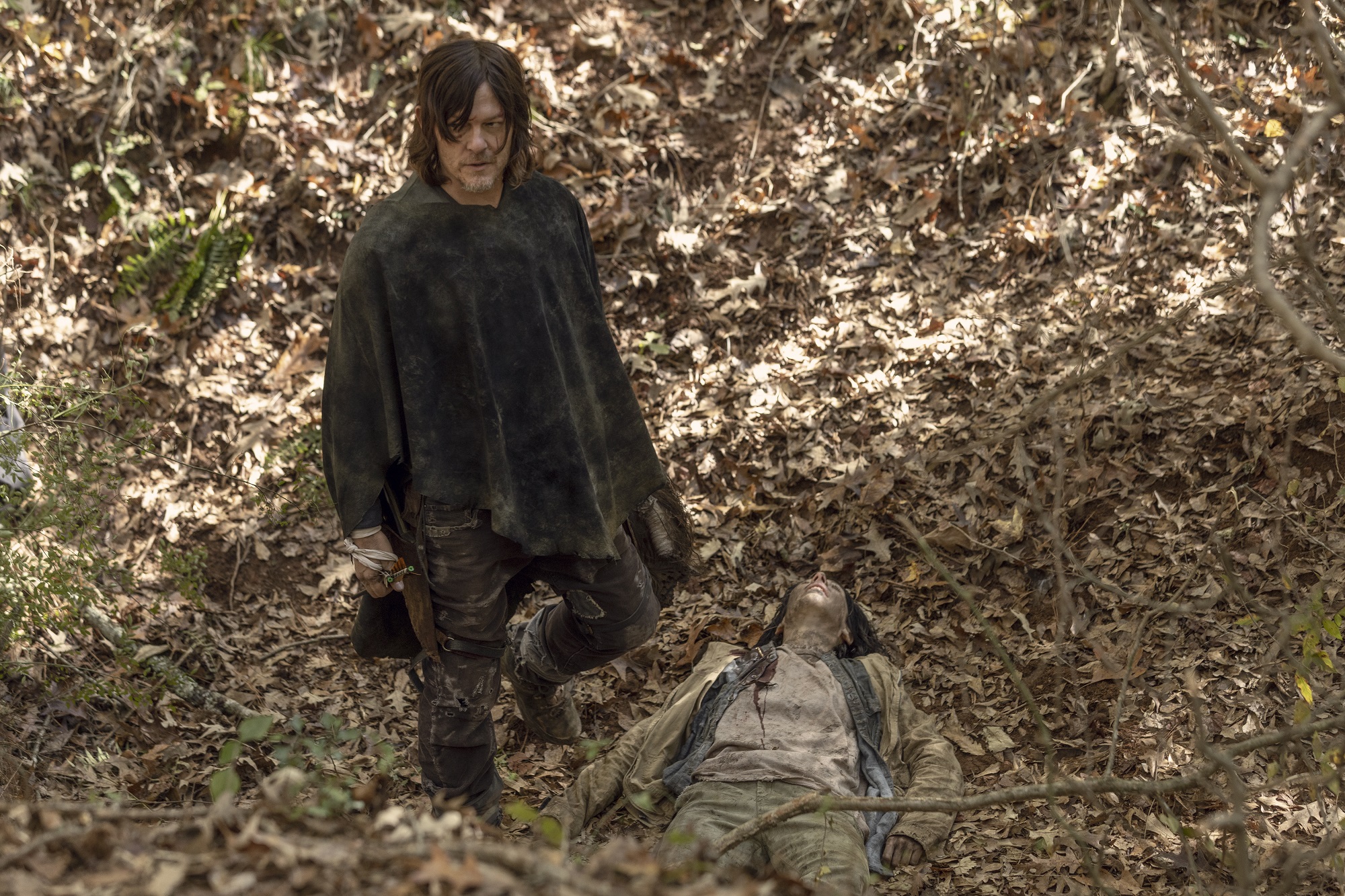 He had basically said, 'Hey, leave me alone. I've got a nice little house in the woods. Can you guys just leave me alone for a little while? I've got this cool dog now.' I think he's the kind of character that's always going to be there, I don't want to say reluctantly. I remember when Alpha first shows up, he was just kind of visiting Hilltop and she was at the door going, 'Who's the leader?' He's looking around and no one's saying anything and he's like okay, I'll go talk to her. He's constantly being put in these situations.

Norman Reedus, San Diego [email protected] The Walking Dead panel, 7/24/2020
If Daryl can't play daddy on 'The Walking Dead,' at least he can be Uncle Daryl
Daryl is still looking for moments with the kids of the apocalypse, Reedus says. Even if he has to take charge, he'll revel in any moment of levity he can find.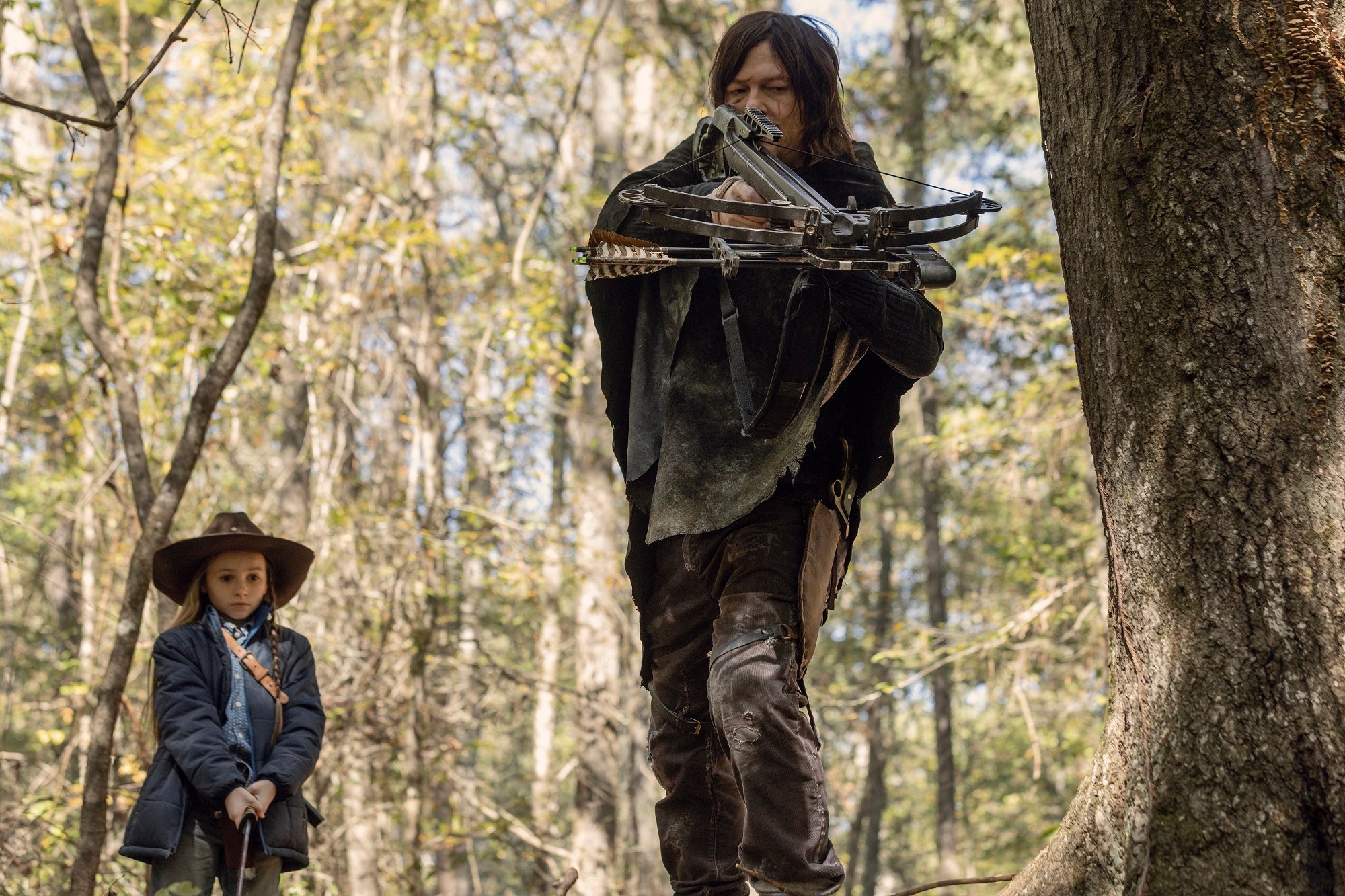 "I think part of him likes being Uncle Daryl," Reedus said. "You have those moments with scenes with Judith or like the snowball fight that we had when we came back to Alexandria that one season. I think those moments of kind hearted laughter and togetherness, I think he needs that as well. He's never the guy who initiates them although I did throw the first snowball, so…"