Is 'The Walking Dead: World Beyond' Worth Watching?
The Walking Dead has grown into a television universe that may soon threaten Marvel, Dick Wolf, and CSI's scope and depth of talent. While The Walking Dead showed fans a different type of struggle in the heart of a zombie apocalypse and Fear the Walking Dead showed society's downfall, The Walking Dead: World Beyond flips the script. Now, years after many viewers jumped ship, some are intrigued by the new series' conceit. 
What is the 'The Walking Dead: World Beyond' about?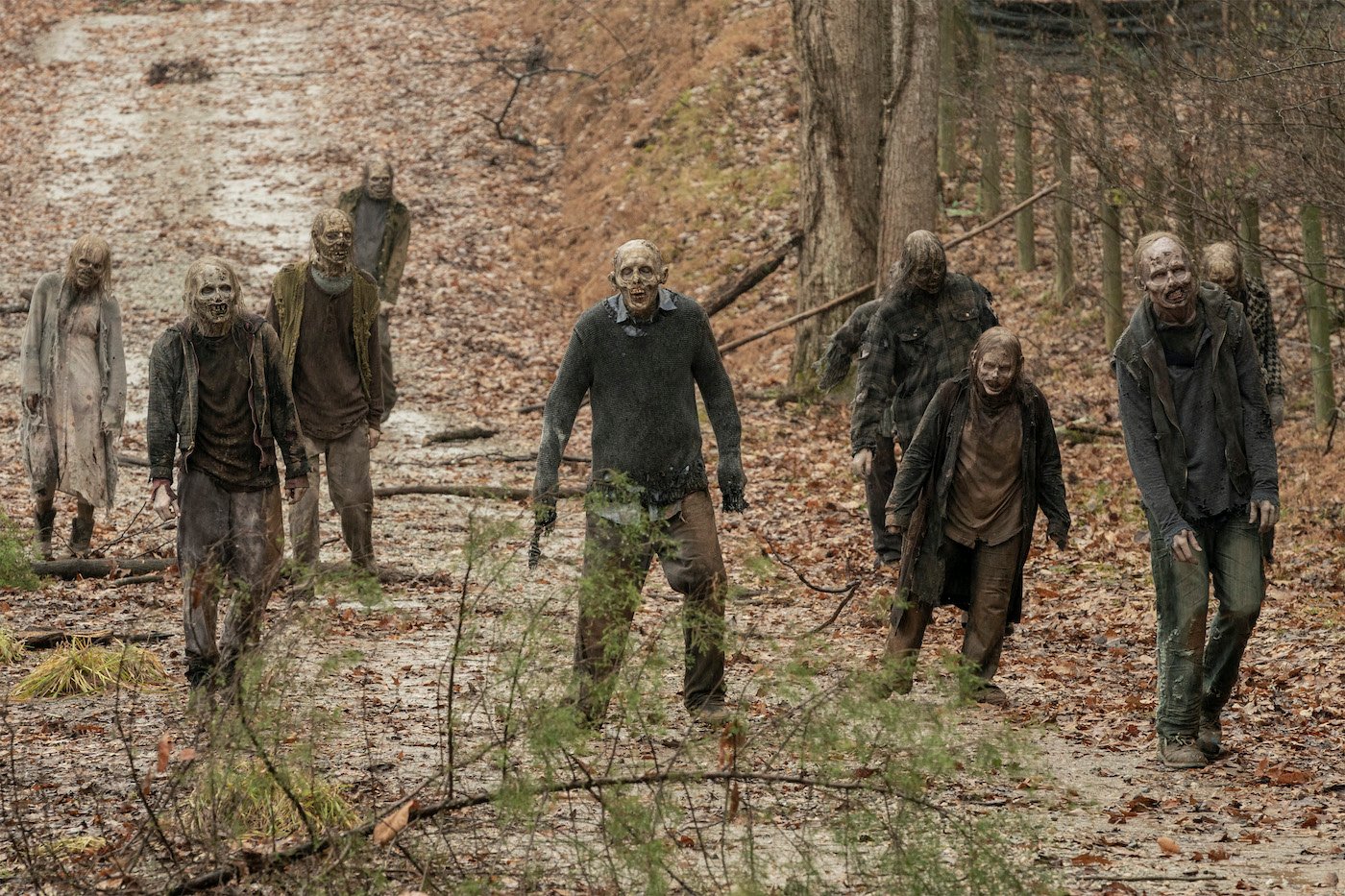 Though AMC's first two Walking Dead series had some young characters to work with, they never quite gave fans their point of view. Yes, they saw glimpses of Carl and a revolving door of other children who meet similar fates, but it was almost always through the eyes of the adults trying to guide the world that changed so quickly. 
Fear went back and let viewers see things unwind in real-time, but World Beyond lets people see the world through eyes that never fully grasped a world without hordes of zombies and the real monsters, humanity, as they tear each other apart. At its core, it's a fascinating turn from the standard fare that drove the source show to success. 
Now, with World Beyond, fans can see the world through the eyes of children who briefly saw the world before but came of age during a time of looming chaos. 
What do fans think of 'The Walking Dead: World Beyond'?
Fans took to Reddit to express their thoughts on the new show. And not everyone was happy with the latest adaptation of the historical comic series. Some see it less as a Walking Dead show and more a cynical attempt to capture younger audiences in a tone that doesn't fit the other shows under its umbrella. 
"It's pretty much 'the CW does the Walking Dead,'" one commenter wrote. "It is more realistic when it comes to scarcity of supplies that don't have limited shelf lives (there wouldn't be any), and shows how people would be more likely to act cooperatively than they do on the main show, but overall I just didn't find it to be very interesting."
However, though some agree the CW comparisons are apt, many believe the show needs time to find its footing. After all, it's not uncommon for a lukewarm reception to turn into praise once all is said and done. Some of the greatest series of all time received similar receptions, and fans just want to see the series given a chance to thrive. 
"It's okay. The first half is a little boring and tedious to get through, but there isn't anything particularly bad about it. It's just a very artsy and teen-focused Walking Dead show for teens," another Reddit user wrote in the show's defense. "The second half, E6 onwards, it starts to pick up and has quite a few really cool moments that are definitely worth a watch, and a certain fight in the finale is one of the best fights I've seen in TWD. In a long time."
So, how are the ratings?
According to AMC, The Walking Dead: World Beyond is a limited series whose second season will premiere on October 3. However, if everything goes well, the makers have plans for it, uh, beyond these episodes. Unfortunately, they may never get that chance. The series earned only 43% on Rotten Tomatoes from critics and an abysmal 26% from viewers. Adding insult to injury, the show has a 4.2 out of 10 on IMDb.  
Whether World Beyond corrects its course in Season 2 or not, it has already disappointed many fans. The Walking Dead may have been a cultural touchstone a decade ago. But while the first two series continue going strong, the latest iteration might show the weakness in the once-powerful brand's diminishing returns.