Walt Disney Wanted Only Julie Andrews for 'Mary Poppins': He Postponed Production So She Could Lead
Today, Julie Andrews is known for her prim and proper on-screen appearances. From The Queen of Genovia in The Princess Diaries to Maria in The Sound of Music, Andrews has graced audiences with her vocal prowess and RP accent for decades. One of her most iconic roles is Mary Poppins, which earned her the Academy Award in 1965 and kickstarted her thriving cinematic career.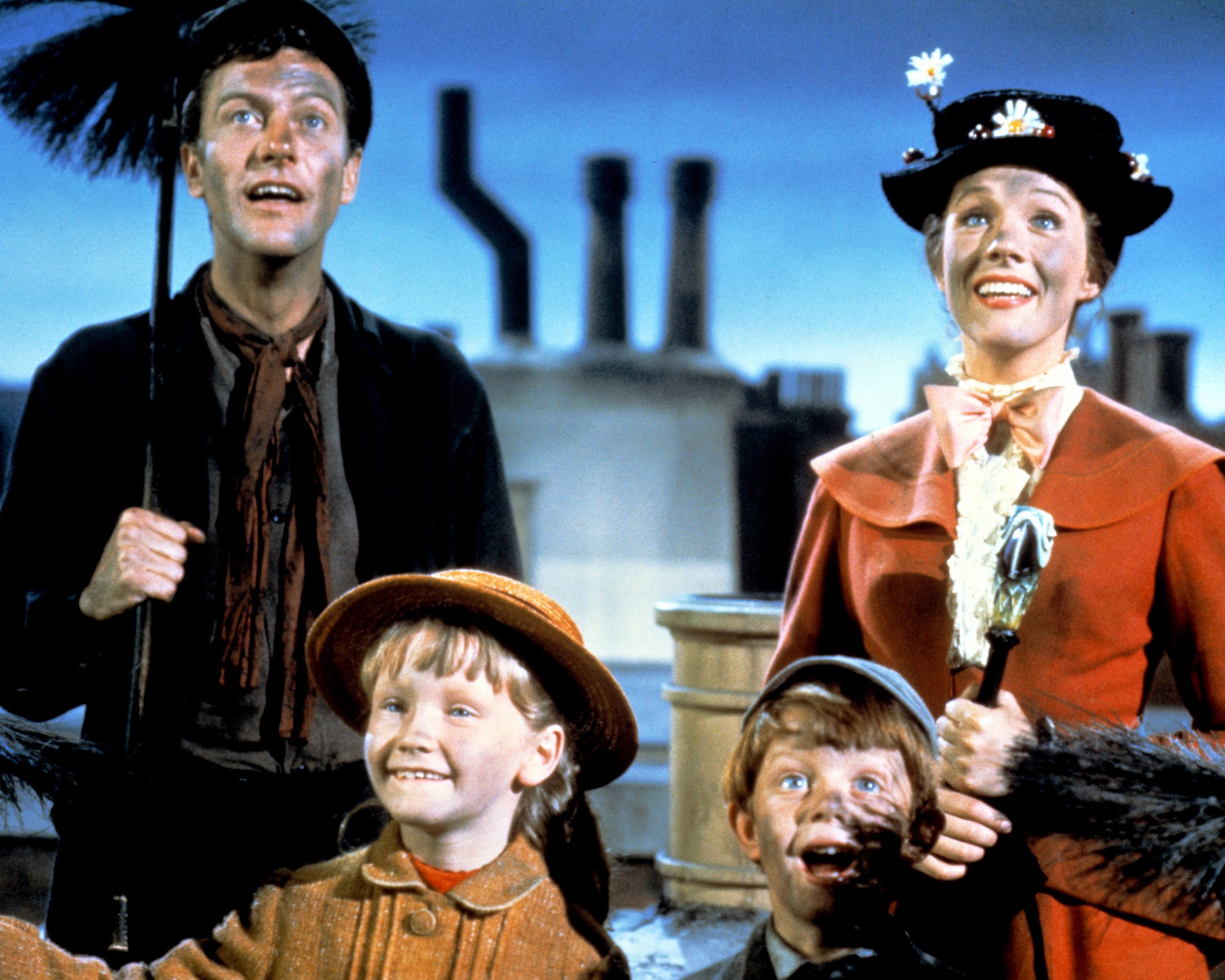 Thanks to MGM casting Audrey Hepburn in My Fair Lady as Eliza Dolittle — a role incarnated by Julie Andrews on the Broadway stage — Andrews was available for Mary Poppins. And, Walt Disney refused to let anyone else play the "A Spoonful of Sugar" singer. 
Walt Disney saw Julie Andrews in Broadway's 'Camelot' and knew he wanted her for 'Mary Poppins' 
According to Variety, "…Studio chief Walt Disney was wowed by her Broadway performance in Camelot." The 1950 Broadway production about King Arthur in a mythical city featured quite the talented ensemble. Richard Burton portrayed King Arthur, Julie Andrews took on Queen Guenevere, Robert Goulet played Sir Lancelot, and David Hurst was Merlin. 
Andrews was Tony-nominated for Best Performance by a Leading Actress in a Musica for Camelot. Yet, if Disney had it his way, it's likely that Andrews would have taken home the coveted theater award for her performance. He was so wowed that he halted production on Mary Poppins until she was able to take on the leading character. Burton won the award for Best Performance by a Leading Actor in a Musical, and Franz Allers won Best Conductor and Musical Director.  
Walt Disney waited to start production on 'Mary Poppins' until after Julie Andrews gave birth 
When Disney offered Andrews the leading role in Mary Poppins opposite Dick Van Dyke, the then-stage actor was pregnant. Rather than changing directions and hiring another actor — likely one with a Higher Q score – he waited for the star to give birth to begin filming. 
Filming for Mary Poppins began in 1963, and the movie premiered two years later in 1965. Soon after, Andrews starred in The Sound of Music. Following both premieres, Andrews quickly became a household name, as she snagged the Oscar for her film debut — a very rare accomplishment in Tinseltown (one she happens to share with actor Lupita Nyong'o). She was nominated two more times for The Sound of Music and Victor/Victoria in 1983.