'WandaVision': 'Agatha All Along' Songwriters Won Big for This Disney Animated Film
At the Creative Arts Emmy Awards on Sept. 12., WandaVision's song "Agatha All Along" took home the award for Outstanding Original Music and Lyrics. The song appeared in episode 7, "Breaking the Fourth Wall," but actor Kathryn Hahn knew about the song all along. It's what made her sign on to play Agatha in the first place.
After premiering on the Marvel/Disney+ series, "Agatha All Along" went viral and landed on the iTunes charts. However, just like Hahn, we knew the song would be a hit all along because some very successful composers wrote it: husband and wife Kristen Anderson-Lopez and Robert Lopez.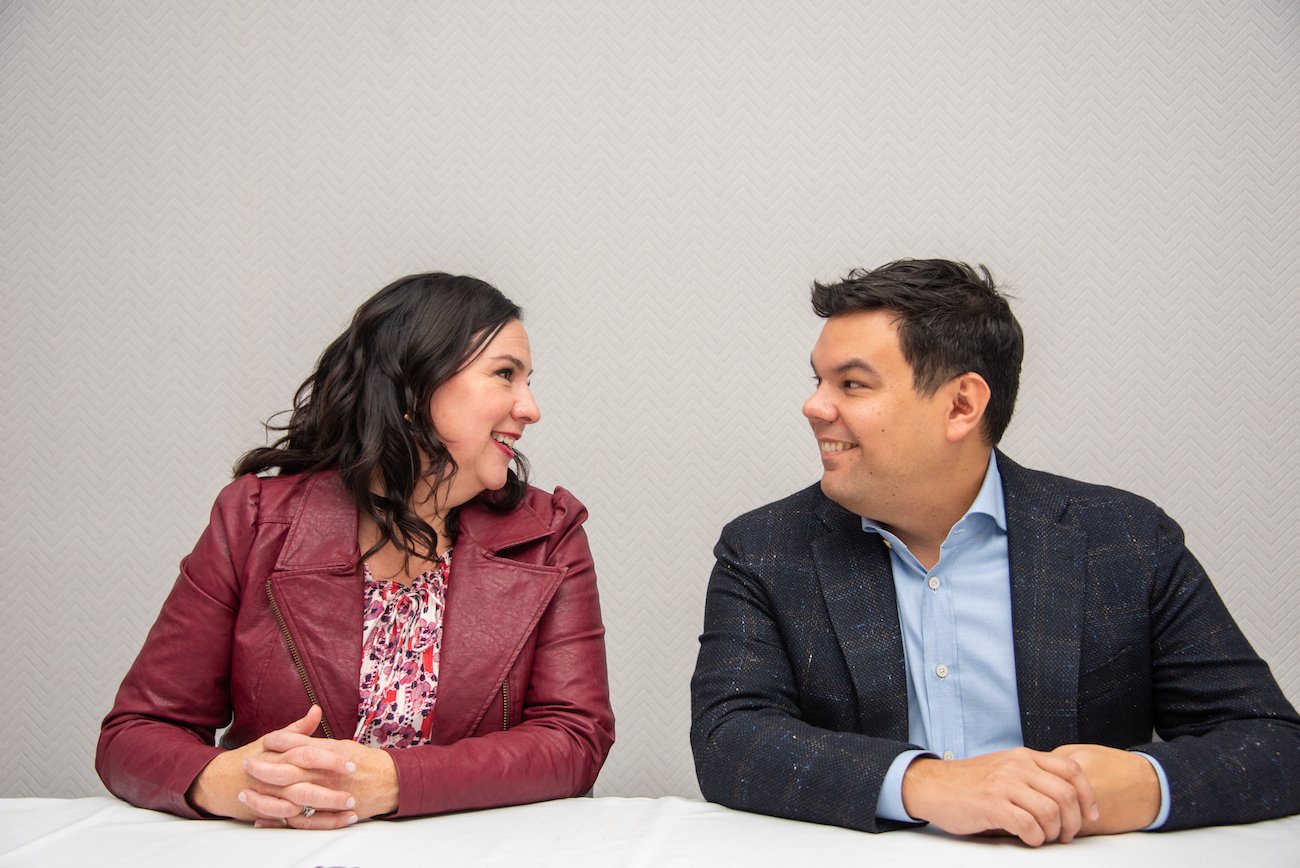 The Lopezes won big for 'Frozen'
If you thought "Agatha All Along" was catchy, wait until you hear what other songs the Lopezes wrote. The husband and wife songwriting duo wrote Frozen's "Let It Go." Yeah, they know how to write catchy songs.
After meeting in 1999, the Lopezes became two of the most successful composers and lyricists, initially working on musicals. Anderson-Lopez co-created the musical In Transit, while her husband co-created The Book of Mormon and Avenue Q.
In 2013, they wrote all of the songs in Disney's Frozen, which, of course, included "Let It Go." Disney basically told them to write a song that would last for "hundreds of years," Anderson-Lopez told Billboard. Going to Disney Parks helped them write because it immersed them in Disney melodies.
However, it was a challenge. The Lopezes were writing "a sermon on the world," but music would often end up on the cutting room floor. When Disney switched the identities of Elsa and Anna, the Lopezes had to write a song that would describe was it was like for Elsa to become the Snow Queen. They imagined how things would have gone if certain things in their lives didn't end up happening. "Let It Go" was the end product.
RELATED: 'Frozen 2' Just Beat out 'Frozen' & Every Other Animated Film at the Box Office
Anderson-Lopez says that some of the best Disney composers draw from their own lives. It proved to be an excellent method. "Let It Go" won an Academy Award for Best Original Song as well as a Grammy. The Frozen soundtrack also won a Grammy. Later, the couple won a second Oscar for Coco's "Remember Me."
Anderson-Lopez is almost an EGOT winner
After winning for Frozen, Lopez became an EGOT (winner of an Emmy, a Grammy, an Oscar, and a Tony). But when the couple won for Coco, he became the first-ever double EGOT.
At the time, Variety reported that Lopez had become a double EGOT with two Oscars (for "Let It Go" and "Remember Me"), two Daytime Emmys (for songs in the children's TV series Wonder Pets), three Tonys (score for Avenue Q, book and score for Book of Mormon) and three Grammys (two for Frozen and one for Book of Mormon). When Lopez first became an EGOT, he was also the youngest person ever to do so.
After winning for "Agatha All Along," Anderson-Lopez is one award away from joining her husband in the showbiz club. All she needs is a Tony, so the couple better head on over to Broadway to write an award-winning musical. Backstage at the Creative Arts Emmys, Anderson-Lopez joked that she has an EGO.
RELATED: 'Frozen' Is Still Shoveling In the Dough in Japan
How did the Lopezes write 'Agatha All Along'?
When the Lopezes sat down to write "Agatha All Along" for WandaVision, they didn't draw from their own lives. The theme songs of two classic sitcoms, The Munsters and The Addams Family inspired them.
"We started with a different idea for a version of the song more along the lines of 'That Girl,'" Lopez told the New York Times. "But it just wasn't right; it just wasn't churning my blood the way that I wanted it to," Anderson-Lopez added. "So then we thought: It's a show about witches, right? So let's embrace it. What other shows are about witches and Goth figures? The Addams Family, The Munsters, the 'Monster Mash' — all these Halloween-y kind of songs that have this grinding, growling bari sax."
The Lopezes were shocked when the song went viral. They didn't think that the song would do that great. Kathyrn Hahn knew, though. She signed on to play Agatha because of it. "I remember somebody telling me that I was on the iTunes chart. I was ahead of Bieber for a second. I was like, 'What is going on!' That, I credit to [the Lopezes] for writing such a crazy, incredible jingle that just could not get out of your head. We had so much fun filming her delicious reveal," Hahn told Entertainment Weekly.
We can't wait to see what the Lopezes write next. When we hear a song that gets stuck in our heads, we'll know they've done it again.