'WandaVision': Behind-the-Scenes Photo in Full Color Has Fans Loving Episode 1 Even More
It has been a couple of months since Marvel's WandaVision ended, and people are still discussing it.
It has been a couple of months since Marvel's WandaVision ended, and people are still discussing it. There is no definitive answer on whether a second season will occur, but it may be unlikely. Disney+ did release a behind-the-scenes special for the show. 
One thing that fans got to see is what the cast looked like in the first episode, which is in black and white. People went on the internet to express their thoughts of a picture of Wanda and arch-nemesis Agnes in color. 
Fans discuss how colors affect black-and-white images
WandaVision starts in black and white since it tries to replicate the feeling of a 1950s sitcom. Recently, a person posted a behind-the-scenes photo of Wanda and Agnes on Reddit. In the now-deleted post, people could see a colorized version of the pair. Fans have pointed out how colors still matter in black and white media. 
"Its very interesting because color effects the B/W effect. For example, Visions practical Make-up was blue not red because red will become a pretty dark grey in B/W while blue is getting a bit of light grey," one person wrote. 
The visual effects team had quickly realized that blue would work best to make Vision seem like himself. The blue tactic comes from actresses using the color for lipstick during black-and-white television. Like other old shows, WandaVision probably used super colorful sets to help make them more in the episode. 
They likely used other tricks to make the show appear more authentic. Of course, the crew had to convert everything to regular colors once the show stopped appearing in black and white. 
Fans enjoy episode one even more after a colored picture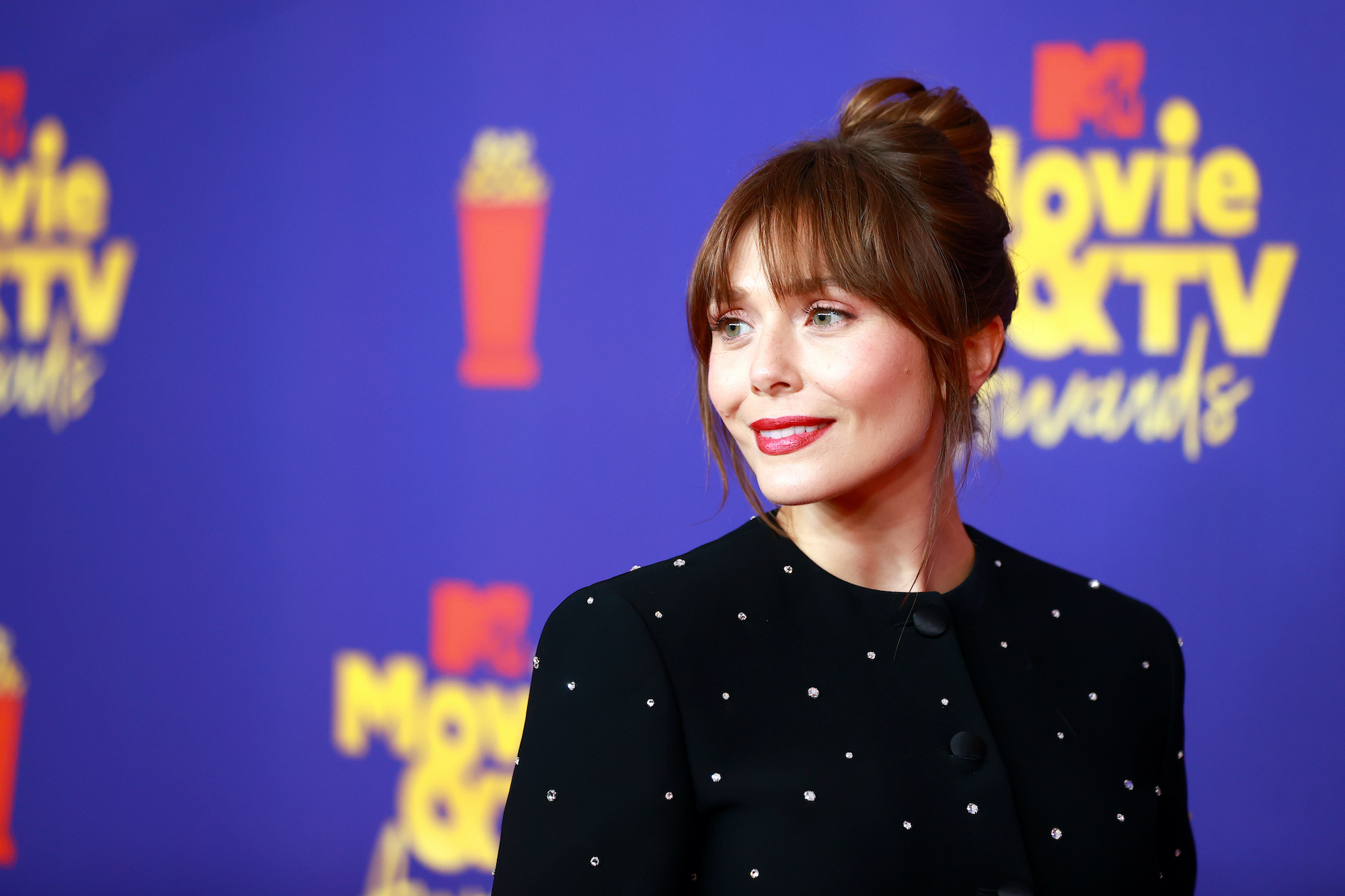 The first episode was filmed in front of a live studio audience, so those people got to see the actors' true colors. However, fans at home were left to wonder what the outfits looked like in reality. With a colorized photo, they love episode one even more. 
Some felt that Wanda and Agnes look like Lucy and Ethel from the iconic I Love Lucy. Viewers appreciate the cast of the characters more than they did before. They might be inclined to rewatch the episode while knowing how the visual effect team pulled off the colors in black and white. 
"I'm in love. They are both so flippin gorgeous," one user said about the two actresses. There definitely is some love going around for Elizabeth Olsen.  
The colorized photo reminded a couple of others that they want to see Agnes again in the future. People likely will be more aware of the show's black and white nature while enjoying the comedic scenes. 
The behind-the-scenes 'WandaVision' photo left other fans surprised or confused
Other fans commented on their surprise upon seeing the colorized photo of the characters. Some people forgot that the costumes did not have shades of black and white. A couple more felt shocked seeing Agnes was wearing red on her outfit. Some fans did interpret the clothes to be a color, but not the appearance they are in real life. 
There was some initial confusion when seeing Wanda and Agnes in color. The actresses might appear to be people in cosplay to several fans. Sometimes, it can take a while to process a colored photo of a black-and-white piece of media. 
"This picture is seriously screwing with my mind. My brain is trying to process it as one of those colourised photos, except it doesn't have all those tiny perfections that tend to mark those as artificial, but it can't be a real photo, since it's not in black-and-white," another user expressed.