'WandaVision' Director Matt Shakman Has an Interesting Connection to 'Growing Pains'
WandaVision will soon be kicking off phase 4 of the Marvel Cinematic Universe when it premieres on Disney+. Matt Shakman is directing the unique series that merges classic sitcoms with superhero films. For nearly two decades, Shakman has been at the helm of some of the most popular TV shows of all time. What fans might not know is that he was also a child actor, and he has an interesting connection to the 1980s sitcom Growing Pains.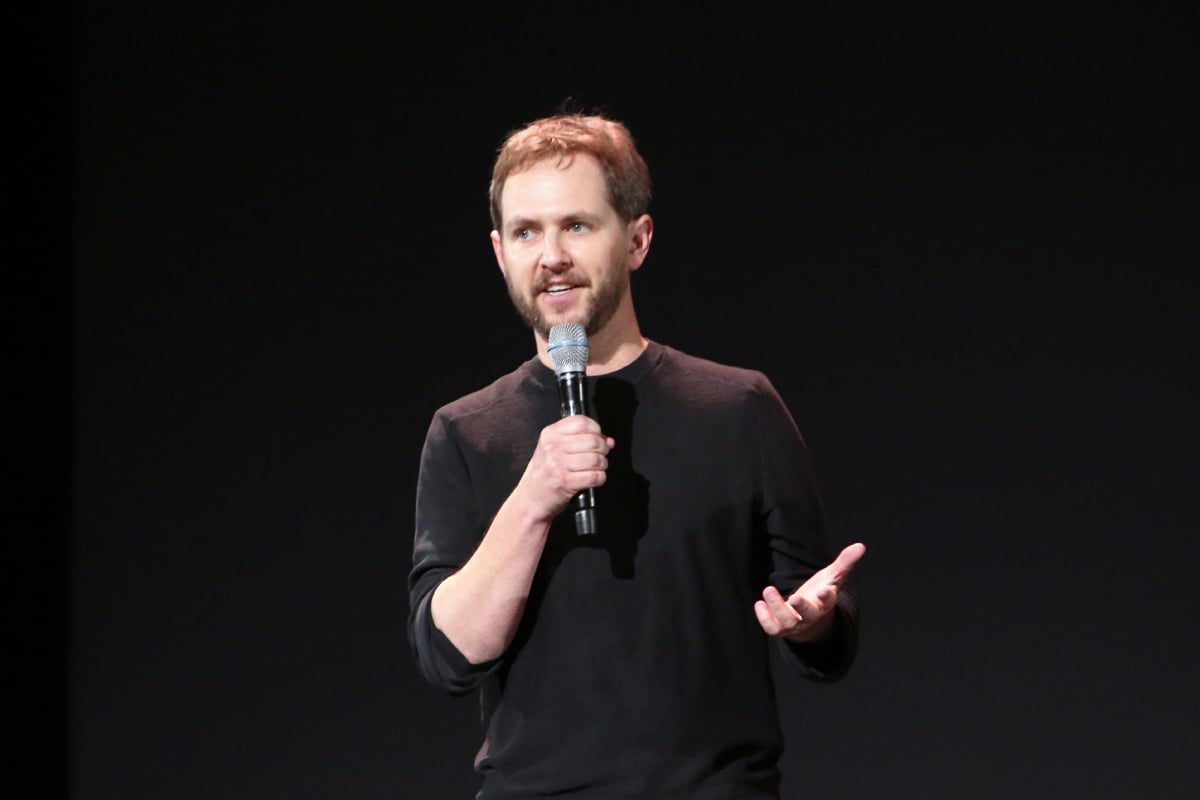 Marvel filmed the 'WandaVision' pilot in front of a live studio audience
When Marvel Studios was filming the first episode of WandaVision in 2019, they did something unprecedented. According to Entertainment Weekly, they opened up the set to visitors and filmed it in front of a live studio audience.
The six-hour series stars Elizabeth Olsen as Scarlet Witch and Paul Bettany as Vision, and it takes inspiration from popular TV comedies. From the classic black-and-white sitcoms of the 1950s to the family comedies of the 1990s, WandaVision is "a weird send-up of sitcoms of the past."
For the first episode, they jump back to the mid-20th century and filmed it in black-and-white in front of an audience. The crew came to set in 1950's clothing and they also used period lenses and lighting to shoot the episode. Every visitor had to sign a strict non-disclosure agreement about what they saw.
The special-effects team used camera tricks and wires that came from I Dream of Jeannie and Bewitched. And instead of his having maroon skin, makeup artists painted Bettany blue so he would like right in grayscale.
'WandaVision' was 'very meta' for star Elizabeth Olsen
Both Olsen and Bettany are experienced film actors, but neither had experience filming a TV show in front of a live audience. Both actors rehearsed their entrances and exits because they were "terrified." But when they got their first laugh, they immediately relaxed and enjoyed the experience.
"It was insanity," Olsen said with a laugh. "There was something very meta for my own life because I would visit those tapings as a kid, where my sisters were working [on Full House]."
RELATED: 'WandaVision' Is a 'Full-on Action Movie, Mixed With Sitcoms' Claims 1 Star Last Seen in 'Captain Marvel'
"We were all so high by the end of it, we wanted to keep on running the show," Bettany noted. "Maybe take it out on tour or something. WandaVision on ice."
Head writer Jac Schaeffer calls WandaVision "a love letter to the golden age of television." He explained that they were paying tribute and honoring all of the incredible shows and people who came before them. However, he says they are also "trying to blaze new territory."
Director Matt Shakman was a child actor on a 'Growing Pains' spinoff
Produced entirely by Marvel studios, boss Kevin Feige says that including the Disney+ TV shows in the MCU and playing in a new medium has "really energized everyone creatively."
It makes perfect sense for Feigel to employ Shakman, an acclaimed TV director for WandaVision. His list of credits include Game of Thrones, It's Always Sunny in Philadelphia, and Fargo. But, Shakman doesn't just have experience as a director. He was also a child actor on the Growing Pains spin-off Just The Ten Of Us.
For another meta layer, they partly filmed WandaVision on the famed Blondie Street at the Warner Bros. Ranch in Burbank. This was the home to classic sitcoms like Father Knows Best, Bewitched, and The Partridge Family. It was also where they shot Just the Ten of Us.
"I was kind of surrounded by these ghosts of television past — including my own ghosts," the director said. "I had been there as a kid, and [it] was deeply moving to me that here we were doing something many, many years later. You can't find a real street that feels like Blondie Street. You need it to have that weird sense of fakeness."
WandaVision will premiere on Disney+ on January 15, 2021.