'WandaVision' Lets Elizabeth Olsen Live Out 'Some Sort of Childhood Dream'
Elizabeth Olsen is an acclaimed actress who is best known to fans as Wanda Maximoff/Scarlet Witch in the Marvel Cinematic Universe. Olsen, who claims child actresses Mary-Kate and Ashley as older siblings, has acted in a wide range of films, from independent dramas to biographical films, and even comedies. Now, with the brand-new series WandaVision making waves on Disney+, Olsen is in the headlines more than ever- and opening up about how playing the part of Scarlet Witch is basically like living out one of her childhood dreams. 
Elizabeth Olsen grew up surrounded by the entertainment industry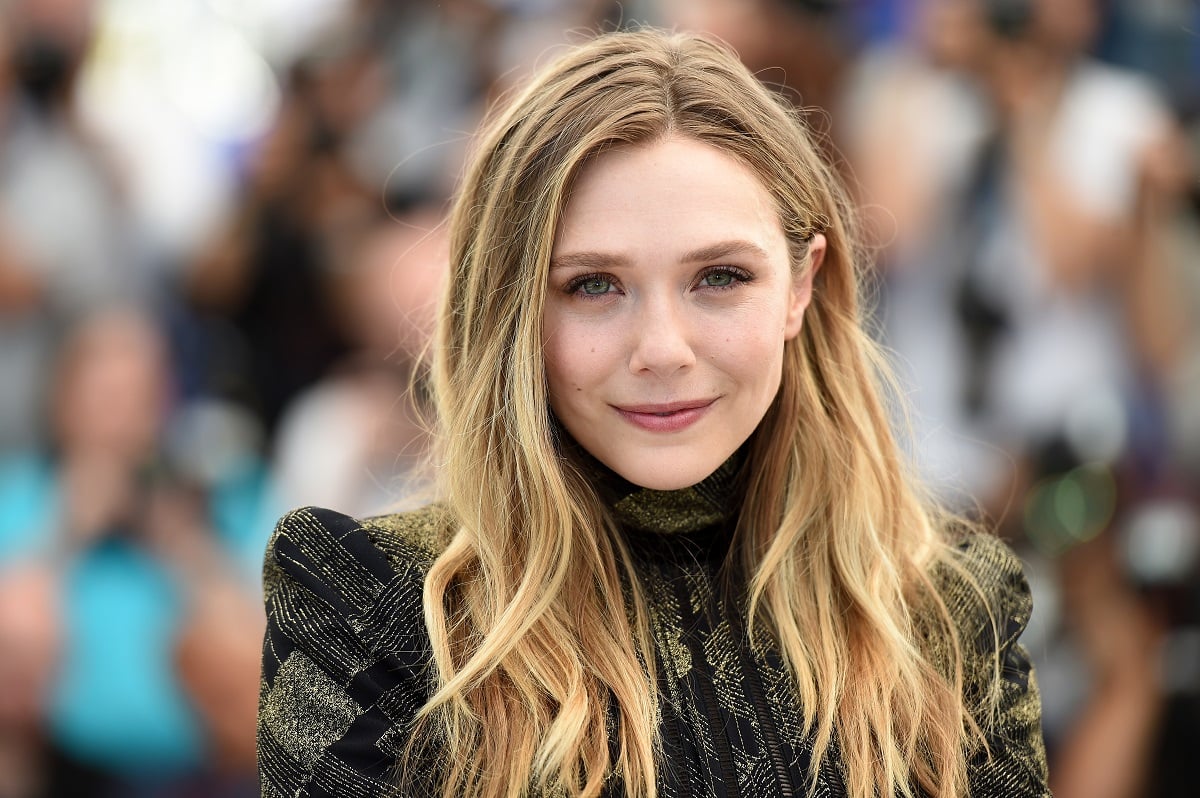 RELATED: 'WandaVision': Why Paul Bettany and Elizabeth Olsen Love Working With Each Other
Olsen was born in California in 1989. Raised in a family with close ties to the entertainment industry, young Olsen basically grew up on film sets, alongside her older sisters. As a child, Olsen appeared in many of her sisters' projects and knew from an early age that she wanted to pursue acting as a career as well. 
After going on to pursue her own education, attending several prestigious universities, Olsen buckled down on her film career, going on auditions and trying to make her own mark in the industry — separate from her sisters. Olsen first started receiving critical attention when she appeared in the independent film Martha Marcy May Marlene. She was nominated for several awards thanks to her work in the movie, and it opened the door to several other big-name projects.
Elizabeth Olsen plays Scarlet Witch in the Marvel Cinematic Universe
RELATED: No One Hates Small Talk More Than MCU Star Elizabeth Olsen
In 2014, Olsen appeared as the character of Wanda Maximoff/Scarlet Witch for the first time, when she made a brief turn in the hit film Captain America: The Winter Soldier. She made her first major appearance in the follow-up film, Avengers: Age of Ultron. Fans reacted well to Olsen's work as the legendary comic book superhero, and she quickly became an integral part of the MCU.
Over the past few years, Olsen has played Scarlet Witch in several other films, including Captain America: Civil War, Avengers: Infinity War, and Avengers: Endgame. Most recently, Olsen reprised her role in the all-new Disney+ miniseries WandaVision, which sees Wanda constructing her own version of reality, where she is able to live happily with Vision.
What did Elizabeth Olsen say about living out her childhood dream?
RELATED: Why You'll Never Catch 'WandaVision' Star Elizabeth Olsen Taking a Selfie
For Olsen, the Marvel Cinematic Universe has been her gateway into major Hollywood success. Still, there are a lot of other perks to playing the role of the young actress. As she revealed in an interview with Grazia, the role of Wanda in WandaVision feels like a "homecoming": "I was a very hammy, performative child. So, I do think I got to live out some sort of childhood dream doing the show."
She went on to explain how "the highlight was really getting to tell a story about these superhero individuals told in different decades of American sitcoms, trying to match the tone of those sitcoms in order to help orate the story. But keep it playful and fun." For fans, WandaVision is the perfect piece of Marvel entertainment, a show that is fun, but also has deep ties to the mythology of the franchise.
Fortunately for Olsen, it won't be her final foray as Wanda, either — the actress is set to reprise the role yet again in an upcoming Doctor Strange film project.