'WandaVision' Filmed Scenes in Front of a Live Studio Audience, Which Was 'Meta' for Elizabeth Olsen
The world is awaiting WandaVision, the first Marvel series that will be on Disney+. More information was revealed this week as the show gets ready for its premiere next month.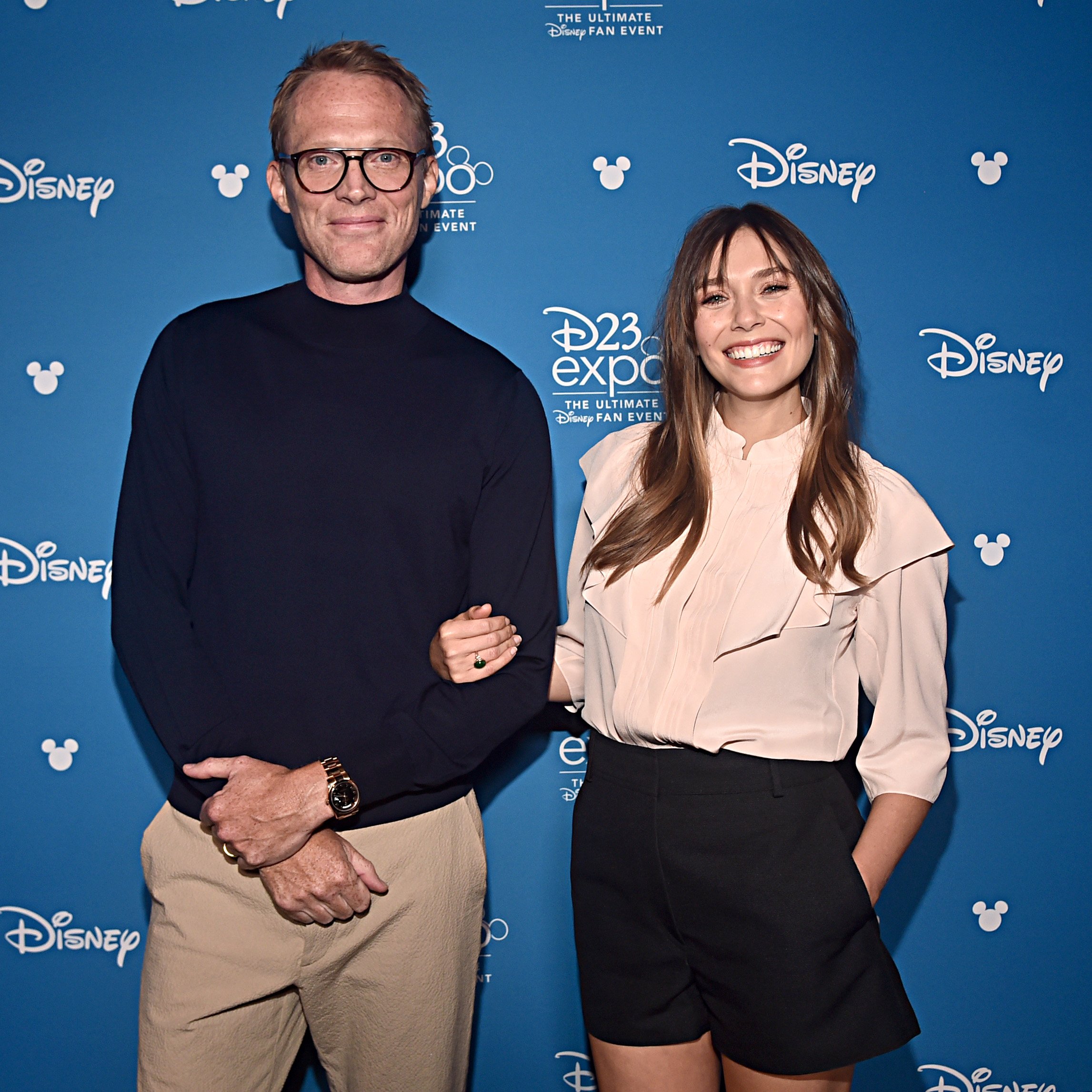 'WandaVision' is the first series that fully exists within the same continuity of the Marvel Cinematic Universe of films
The series stars Elizabeth Olson and Paul Bettany as the titular Wanda Maximoff and Vision, as well as Teyonah Parris as Monica Rambeau, Randall Park as Jimmy Woo, and Kathryn Hahn as Agnes.
According to the official logline provided by Marvel and Disney+, "the series is a blend of classic television and the Marvel Cinematic Universe in which Wanda Maximoff and Vision—two super-powered beings living idealized suburban lives—begin to suspect that everything is not as it seems."
A first for a Marvel television show, it is filmed in front of a live studio audience
As evidenced in the first trailer and images of the show, it was clear that the show would have some sort of sitcom vibe, utilizing aspects from the '50s. '60s, '70s, '80s, and '90s.
RELATED: 'WandaVision' Is a 'Full-on Action Movie, Mixed With Sitcoms' Claims 1 Star Last Seen in 'Captain Marvel'
Related post url: 
On the aspects that lean more on the '50s, the show went all in to deliver. According to a long-ranging feature on the series in Entertainment Weekly, it was revealed that crew members showed up to set in clothing from the time period and used specific lighting to get the vintage look. Also, the special effects team used wires and camera tricks similar to those used in shows like Bewitched. The show was even filmed in front of a live studio audience to give it the utmost of a sitcom feel. People who attended the tapings were required to sign very strict NDAs.
Filming in front of a live studio audience was a callback to a specific time in Olsen's life. "It was insanity," she joked. "There was something very meta for my own life because I would visit those tapings as a kid, where my sisters were working [on Full House]." 
The sitcom vibe is super unique but heavily inspired
Marvel studio head Kevin Feige says the direction was partly inspired by the influence of old sitcoms on his life, both growing up and now.
"I would get ready for the day and watch some old sitcom because I couldn't take the news anymore," said Feige. "Getting ready to go to set over the last few years, I kept thinking of how influential these programs were on our society and on myself, and how certainly I was using it as an escape from reality where things could be tied up in a nice bow in 30 minutes."
Feige even says that the series will work for folks who may not be that savvy with the films and are just fans of old-school sitcoms.
"If you haven't seen any of them and just want to step into this weird thing because you love The Dick Van Dyke Show, it's going to work," he said.
And for those who are MCU fans, everything is going to come together. "But if you've been tracking the 23 movies we've made and following along the stories into Phase 4, there'll be a wealth of rewards waiting for you as it all unfolds," he added.
The series drops in December 2020 on Disney+. A specific release date has not been announced yet.