'WandaVision': Who Is the 'Ralph' That Agnes Keeps Talking About?
There's plenty of mystery surrounding the nosy neighbor-turned witch from Marvel's WandaVision, named Agatha. For several episodes, this character mentioned her husband, Ralph, even though he was missing from the small town of Westview.
Here's what we know about Agnes and her relationship with the elusive "Ralph."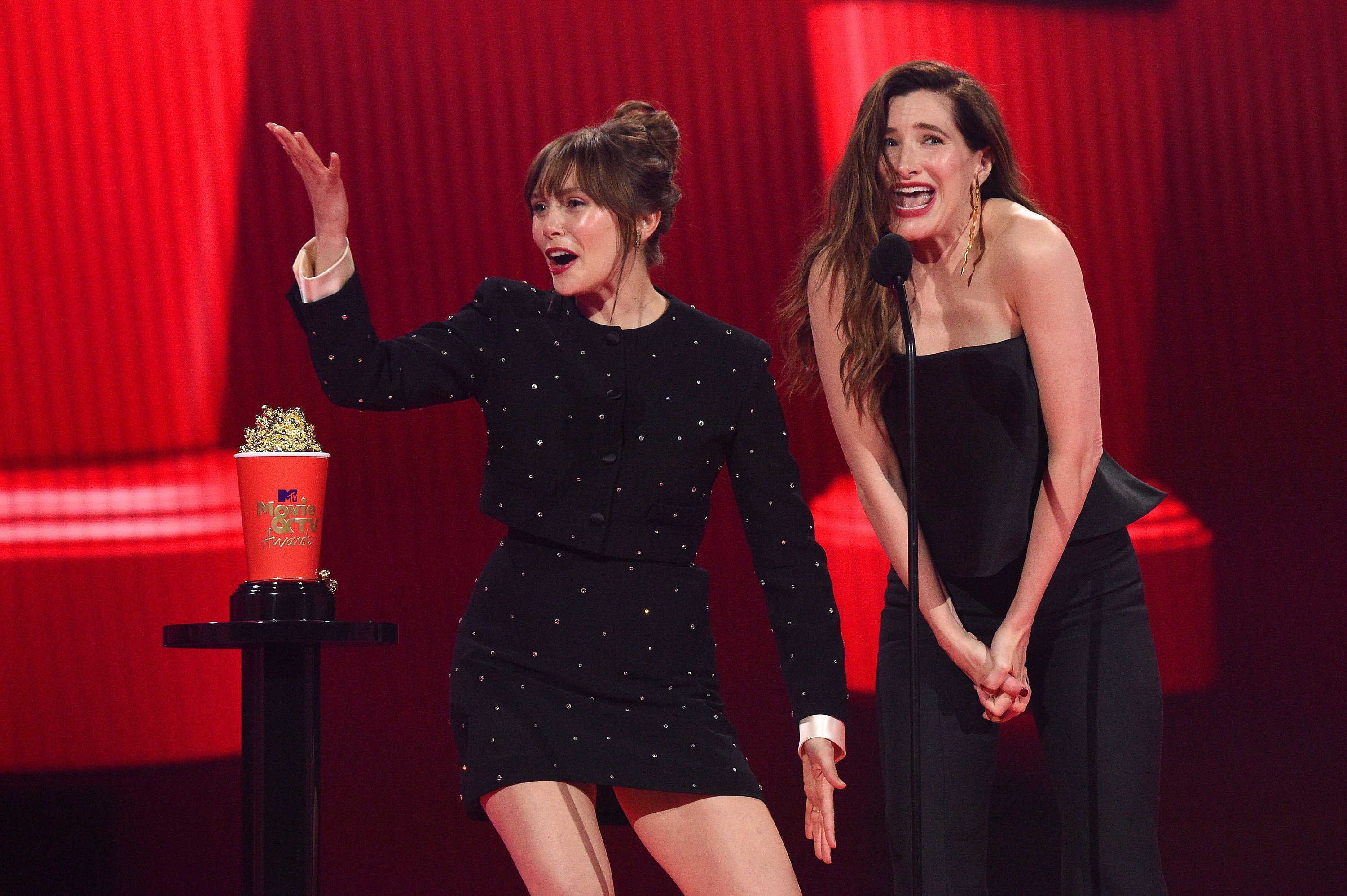 Agnes (also known as Agatha) appeared in several episodes of the Disney+ original series, 'WandaVision'
Wanda and Vision are an unusual couple for more than one reason. To start, Vision was killed by Thanos during Avengers: Infinity War. However, that wasn't going to stop Wanda from living out her sitcom fantasy with her partner.
Thanks to the Disney+ original series, WandaVision, Marvel fans saw these characters in a new light, complete with a family, new adventures, and new neighbors. One nosy neighbor, in particular, was named Agnes.
There was plenty of mystery surrounding this character. That is, until it was revealed that she was actually a witch named Agatha capable of stealing magic from other supernatural beings. It's through this character that fans learn more about Wanda's past and just how much magic she can harness.
RELATED: When Does 'WandaVision' Take Place? Here's What We Know About Marvel's Disney+ Series
Who is Agnes' husband, Ralph, in 'WandaVision'?
On several occasions, Agnes joked with other characters at the expense of her elusive and mysterious husband, Ralph. On one occasion, Agnes stated that Ralph "can't tame this tiger" that he actually "looks better in the dark."
Of course, fans learned that these characters all have lives outside of Wanda's imagined version of Westview. Some characters revealed they're married or with children. Agnes, however, has a pretty different history, as a Salem witch inspired and baffled by Wanda's powers.
RELATED: From 'WandaVision' to 'Dinosaurs' — Here Are the New Television Shows Coming to Disney+ During January 2021
Could Agnes' husband, Ralph, actually be Evan Peters' character?
If Agnes is actually Agatha and Agatha is actually a witch, then who is her husband, Ralph? Screenrant states, "Ralph's non-existence might be a ruse Agnes implemented to blend in with others and make conversation."
However, Ralph might actually be present throughout this series. The fake Pietro that Agatha created was embodied by another Westview resident with the actual name Ralph Bohner (played by Evan Peters). This character carries out tasks for Agatha for several episodes before he's freed from his Westview persona.
It hasn't been confirmed by the character Agatha, or by Marvel, if this Ralph is actually Agnes' husband, Ralph. With WandaVision ending on a bit of a cliffhanger, fans can presumably expect to see more of characters like Agatha, Wanda Maximoff, and Monica Rambeau.
Until then, all episodes of WandaVision season 1 are available for streaming exclusively on Disney's subscription service, where Marvel favorites like Avengers: Age of Ultron and Avengers: Infinity War are also available for binge-watching. To learn more about Disney+, visit their website.