Scarlet Witch's Heartbreaking Improvised 'Infinity War' Scene Wasn't the Only Ad Lib Death in 'Avengers'
WandaVision has wrapped up what is supposed to be its one-and-done season, and as expected, debate is afoot about just how effective the finale was. However, there seems to be little debate about one thing in particular: Elizabeth Olsen's performance. 
Even if people thought the finale didn't leave up to every expectation, there is general agreement that Olsen exceeded expectations, with talk of an Emmy nomination. But Olsen's commitment to the role was evident a couple Avengers movies back. 
What was Scarlet Witch's arc?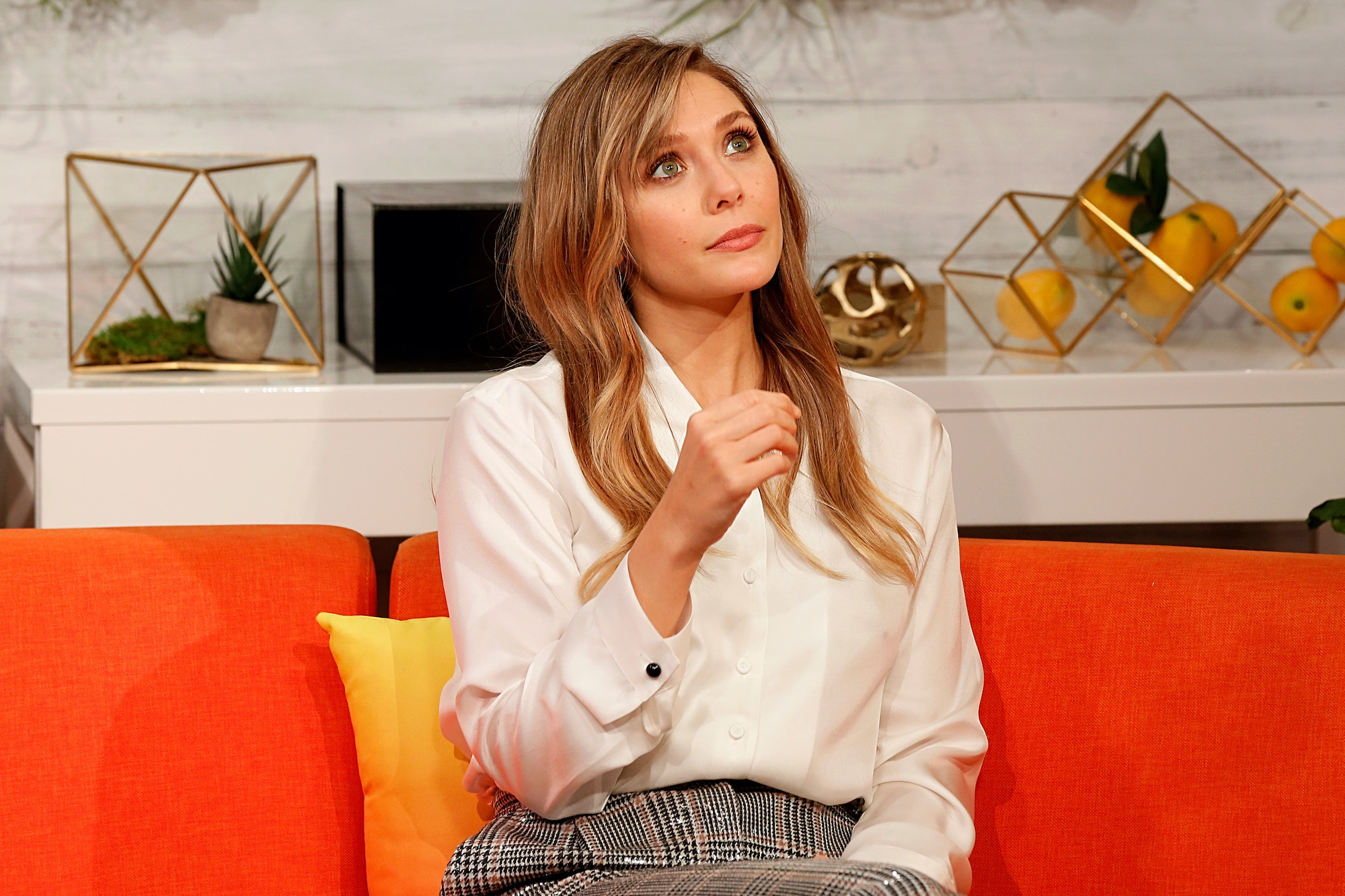 Wanda Maximoff's first full movie in the MCU was Avengers: Age of Ultron, but her actual first appearance came via one of Marvel's famous post-credits scenes. She appeared at the tail end of Captain America: Winter Soldier, being shown in captivity with her brother. She and Quicksilver turned out to be reluctant allies, but they eventually joined the side for good, although Quicksilver did not make it out alive. It was not the last time Wanda would suffer tragedy. 
The next time we saw Wanda was in Captain America: Civil War, which was an Avengers movie in all but name, Hulk and Thor. Wanda has joined a mission in Nigeria to stop the theft of a biological weapon. When Wanda diverts an explosion, she accidentally sends it through a nearby building, killing several people, including Black Panther's father. Wracked with guilt, she finds comfort in a relationship with the android Vision. 
This romance becomes central to Wanda and Vision from this point forward. In Avengers: Infinity War, they live off the grid, largely to protect Vision, who is powered by one of the Infinity Stones. Inevitably, they must rejoin the fight, and in Wakanda, double tragedy strikes. Thanos kills Vision while retrieving the Mind Stone, then Wanda gets taken away in the blip, aka the snap.
How the actors improvised the farewell  scene
Some people might think there's not much room for improvisation on a Marvel movie, given that there are so many effects-heavy sequences, and the final scenes between Wanda in Vision in Infinity War were certainly effects heavy.
However, Joe and Anthony Russo, the directors, gave the actors a lot of freedom. Cinemablend quoted Bettany as saying:
"Well it was about 100 degrees and we were really, really sweaty, and the Russo brothers ran over to us and went, 'So the entire beating heart of the movie is now on your shoulders. And then they went, 'roll the camera.' So we did it a couple of times and they said, 'OK, that's great, let's just improvise it now,' and you know I just sort of looked at Lizzy and she looks at me and I thought, 'I'm a robot, and you're a witch, how are we gonna do this?' We went off and just wrote some stuff together and then we came back in. You know, it's a lot in isolation."
In a video by IMDB, Bettany and Olsen recalled the Russos specifically asking the actors to improvise the scene. Olsen recalled, "That's my favorite moment because it was  so ridiculous. To make it so emotional felt so silly and ridiculous."
'Avengers: Endgame' featured a major death with improvised scenes
Avengers: Endgame features a major death when Tony Stark (Robert Downey Jr.) sacrifices his life to defeat Thanos. Once again, Marvel placed faith in the stars to create an emotional farewell.
Actor Tom Holland, who plays Spider-Man, told Pinkvilla that Tony's final moments were unscripted. "They kinda brought us to set, they kind of told us what was gonna happen, or what they wanted to happen and then we sort of just improvised if I can remember correctly," said the actor. "So, it was a really, really interesting way to shoot such a kind of pivotal scene of the movie."
Holland's character's death in Avengers: Infinity War was also improvised. He told GQ: "It is kind of improvised. A technique I do if I'm trying to cry is I'll say the phrase over and over again. So for example, if I was like in a scene and I was talking to someone and the undertone of the scene was that I loved them, I would say in my head 'I love you so much. I love you so much' – and then it just kind of brings up emotion. And in that scene, it was 'I don't want to go' and I just thought I would say it out loud and it works, it's really good in the film."