'WandaVision': Songwriters Robert Lopez and Kristen Anderson-Lopez Broke Down Several of the Show's Iconic Theme Songs
Marvel's Wandavision is one of the most unique shows currently on TV. The Disney+ series features a bunch of narrative and stylistic elements that many viewers have never seen before.
One of the most talked-about aspects of Wandavision was its original music, penned by songwriting duo Robert Lopez and Kristen Anderson-Lopez. Fans have speculated for months about the inspiration behind many of the original songs featured on Wandavision, and the award-winning team has finally revealed some vital information about several of the records.
The two shared the details behind their creative process during a recent interview with Marvel.com
Episode 1: 'A Newlywed Couple'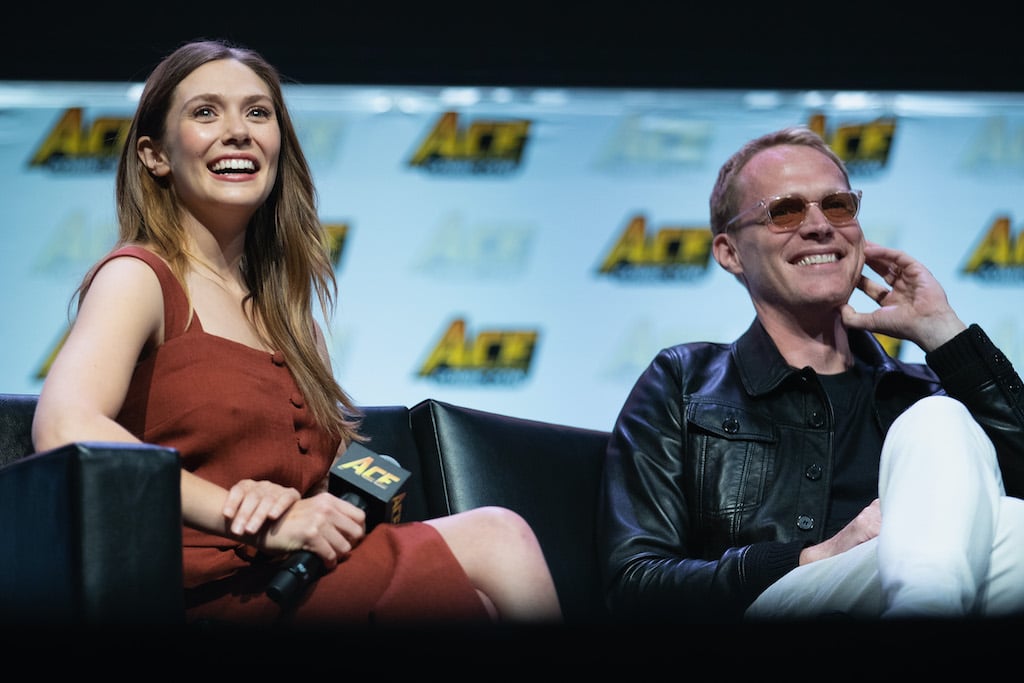 RELATED: 'Wandavision': Kathryn Hahn Shared Her Thoughts On 47-Second Song 'Agatha All Along' Topping iTunes Charts
Since episode one, the purpose of Wandavision's original songs was to foreshadow events yet to come. Anderson-Lopez admitted that the song "A Newlywed Couple" in the Wandavision pilot let viewers know that conflict was coming.
"Each song sets up a conflict of these two people and their love—the combination of Wanda and Vision is always against something," Anderson-Lopez said. There's always a conflict. And some of them are bright and smiling. Some of them are like, [singing] how will this duo fit in and pull through, oh?"
Episode 3: 'We Got Something Cooking'
In episode 3, the intention behind "We Got Something Cooking" was to create a narrative of Wanda and Vision taking on the world, even though it might've seemed like the record was about pregnancy.
"I thought that you had picked all of those words in number three because of pregnancy," Lopez said. I mean, it was like expectation, like "expectant" and "complication" are pregnancy words and "sudden surprises," that's a pregnancy word. I thought it was all about the baby's coming."
"'Some surprises come in all shapes and sizes,'" Anderson-Lopez said. "It was setting up a complication of like, what's happening here and then making it up as we go along. Also like it's us versus the world."
Episode 5: 'Making It Up As We Go Along'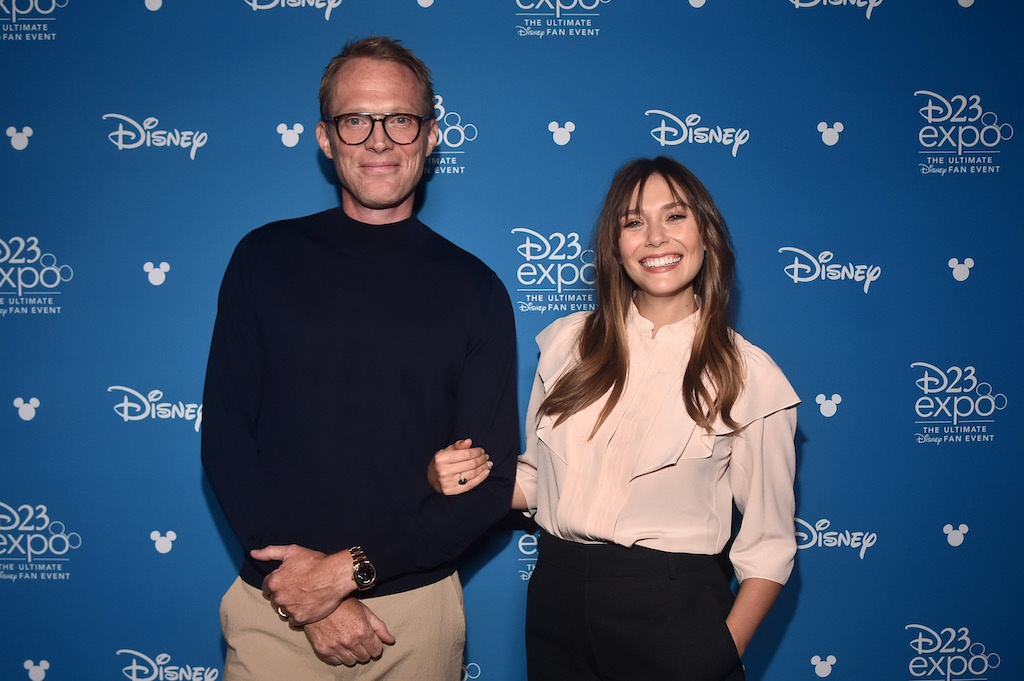 The two singers drew inspiration from '80s rock and pop music for the record "Making It Up As We Go Along" in episode five.
"Episode 5 was us channeling every 1980s rock singer and pop singer we could," Anderson-Lopez said. "So there's a little bit of Jennifer Warnes in there, a little bit of Michael McDonald, and Kris Kristofferson, and Huey Lewis, and even Taylor Dayne. A little like— [singing] there will be days we won't know which way to go."
Lopez personally felt like the record articulated Wanda and Vision's struggle to protect their family and love, despite all of the things happening around them.
"Part of what was so great [about 80s shows like] Punky Brewster and Growing Pains, those songs were so touchy-feely and ballad-like, and they were so long that we were able to afford ourselves a little more time and to really try and land the emotion of it because it agreed with the style that we were going for," Lopez said. "And it felt a lot like the time of life that we're in now. We have [children that are the same age as Wanda and Vision's family], and we feel that way, that we're crossing our fingers and just trying to make things work even as the world kind of crumbles around us. We're keeping a force field around our family with love, and I think it was really easy to tap into that. And it was a song and style that we, kind of, wanted to write anyway.
Anderson-Lopez hopes the record inspires families that may be going through hard times of their own.
"So that's the perspective we were resonating with, but those lyrics, the idea of like, [singing] when the going gets tough, when push comes to shove, we're breaking it all," Anderson-Lopez said. "I hope it resonates with every family member out there dealing; every single day is tough. And you just gotta be like, OK, you can't go to school, and I can't go to work. Let's make up how this goes."
Episode 6: 'Let's Keep It Going'
Lopez later revealed that the episode six record, "Let's Keep It Going," had to go through substantial changes before it was finalized.
"The one that changed the most was episode 106, which was the punk one," Lopez said. "We went through three totally different lyrics on that."
In order to make the record authentic, Anderson-Lopez got Kathleen Hanna to hop on the track.
"So the original riot grrrl, Kathleen Hanna is the singer along with me," Anderson-Lopez said. "We're sort of blended together. It's a real punk [vibe] similar to a lot of the punk [scene]. Take Friends and Malcolm in the Middle. A bunch of punk theme songs were all happening in the '90s. And [Kathleen] was the original creator of the riot grrrl sound. It was a real pleasure and privilege to get to work with her, though I'm sure it was a very strange experience for her."
Lopez and Anderson-Lopez explain a few more of the Wandavision records on the Marvel.com website.