'WandaVision' Star Elizabeth Olsen Laughs at Rumors Suggesting Olsen Twins Ruined Her Nose by Forcing Her to Do Drugs
Elizabeth Olsen was in the spotlight long before starring in Marvel's WandaVision and Doctor Strange in the Multiverse of Madness, thanks to her celebrity twin sisters Mary-Kate and Ashley Olsen. And unfortunately, she also shared some of their unwarranted media attention. Her siblings were often scrutinized for their looks growing up. The younger Olsen revealed she was also made fun of, particularly for the appearance of her nose.
'WandaVision' star Elizabeth Olsen says people made fun of her nose growing up 
After starring as Wanda Maximoff / The Scarlet Witch in blockbuster Marvel projects like The Avengers: Age of Ultron, Captain America: Civil War, and WandaVision, Olsen is a Hollywood superstar. But in a 2018 interview, the actor opened up about her childhood and early career. And she revealed that people have been talking about her nose for quite a long time.
"When I first started working — if you were to Google my name, the first search that would come up would be 'nose job,'" Elizabeth Olsen said during an appearance on The Late Late Show with James Corden. "And well, I've never had a nose job. I've had this same nose my whole life."
"And I used to be made fun of for having a Michael Jackson nose growing up," she recalled. "But he had a lot of surgeries to get there."
Olsen also noted that she's never had surgery to augment her nose in any way. "This is all mine," she alluded, scrunching her nose. "This little guy, this is all real."
The actor heard another disturbing rumor about her nose involving the Olsen twins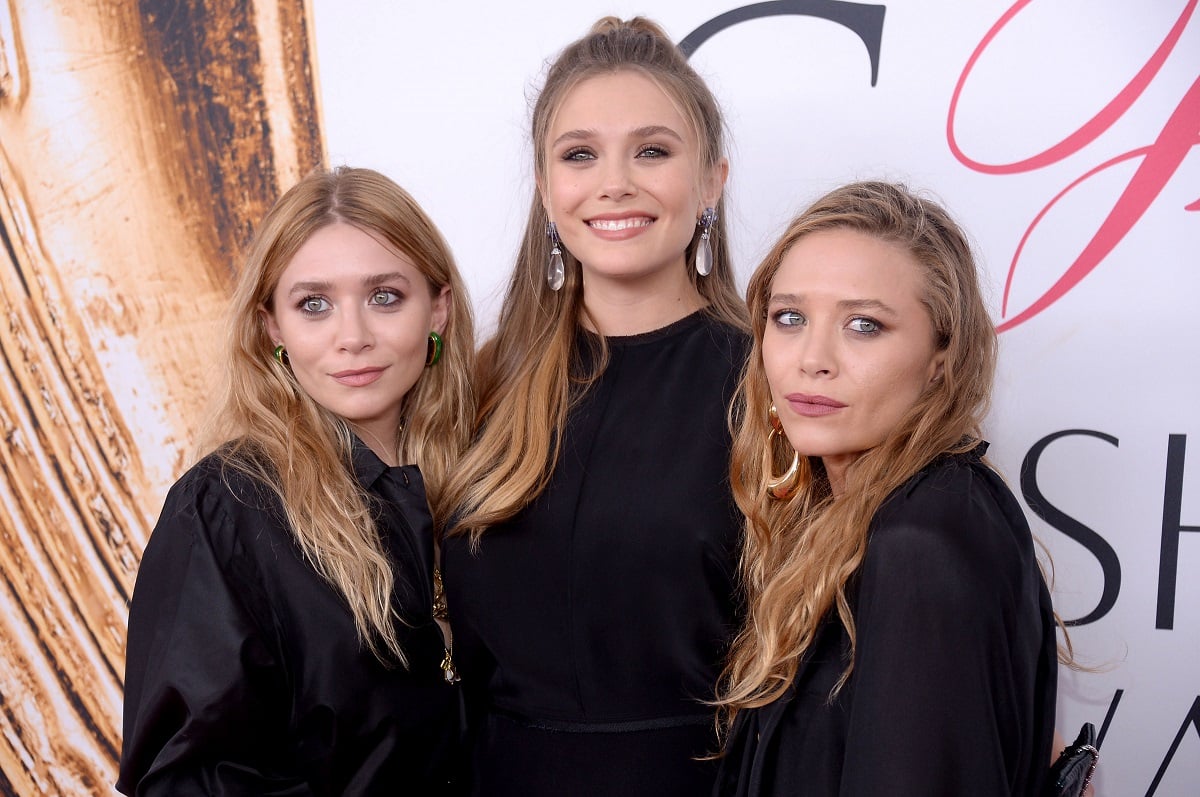 Olsen's sisters, Mary-Kate and Ashley, became international stars when they joined the cast of Full House as Michelle Tanner at just nine months old. And since then, they've appeared in dozens of films and TV series, later building a fashion empire.
Mary-Kate and Ashley were the subject of tabloid gossip for decades. And Elizabeth revealed that, at one point, there was a disturbing rumor circulating that suggested they changed the shape of her nose.
"Apparently, people think I've had a nose job because I have a very small nose," Olsen told Andy Cohen with a laugh in a 2014 episode of Watch What Happens Live. "But there is a rumor that said my sisters stuffed me with so much cocaine before I was a teenager that I had to get a nose job."
After 'Wandavision,' fans will see Olsen reprise her Marvel role in the 'Doctor Strange' sequel
Olsen has come a long way since her early career. And now, after WandaVision, all anyone can talk about is her dynamic, multilayered performance as Wanda Maximoff.
Luckily for fans, the actor will reprise her role in the upcoming Marvel movie, Doctor Strange in the Multiverse of Madness. She stars opposite Benedict Cumberbatch's Dr. Stephen Strange.
In the trailer, Olsen's Wanda appears as the Scarlet Witch, hinting she's finally embracing her iconic comic book persona. The film debuts in theaters on May 6, 2022.
RELATED: 'WandaVision' Star Elizabeth Olsen Says She Took A Lot of 'Mushrooms' While Filming