'Wandavision' Star Paul Bettany Says Joss Whedon Saved His Career
Wandavision star Paul Bettany has done a masterful job of playing Vision, one of Marvel's most popular characters as of late. Bettany was cast by Joss Whedon, who he claims helped save his career when things seemed uncertain.
According to Bettany, he had hit a rough patch in his career and was at odds with a producer who told him he'd never work in Hollywood again. 
Luckily, Whedon called Bettany out of the blue and helped keep his career alive. 
Paul Bettany thought his acting days were over before playing Vision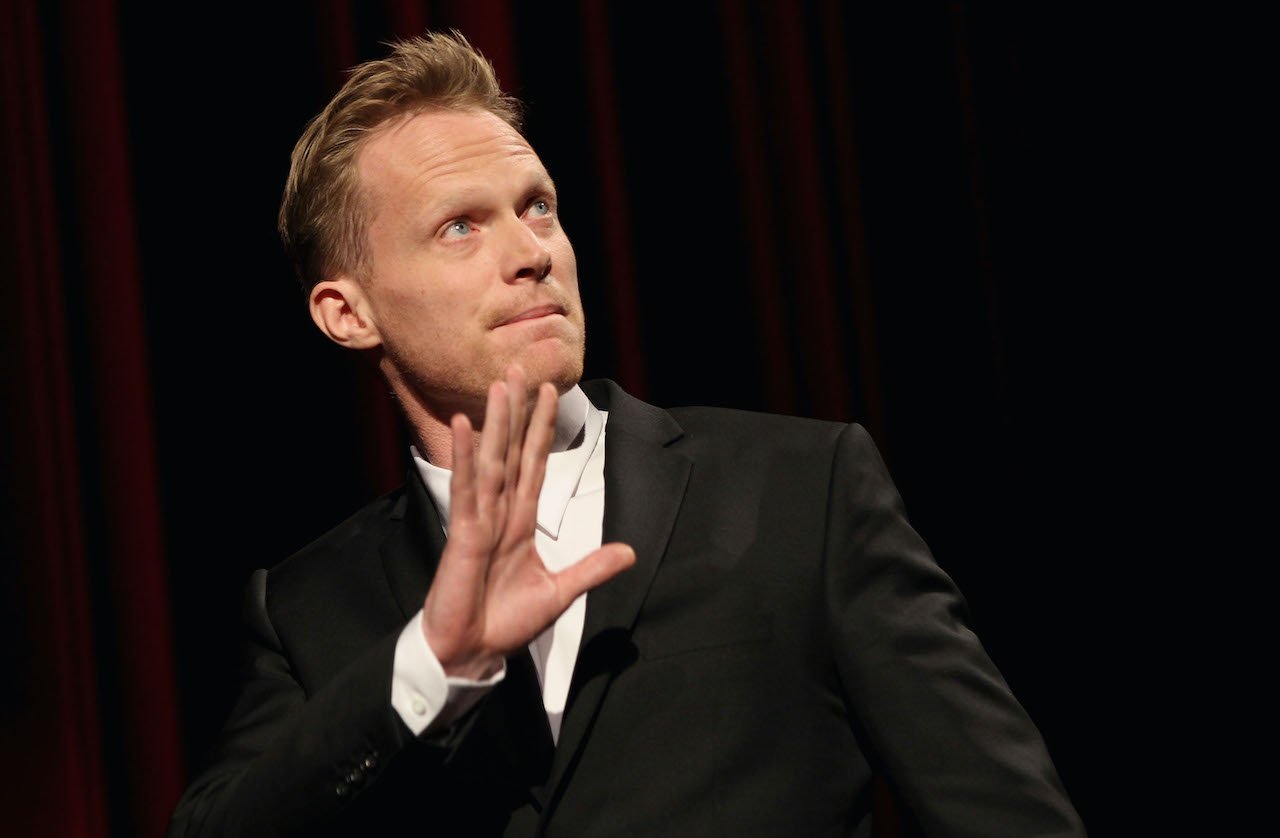 Prior to Bettany being cast as Vision, the future of his acting career was up in the air. He told BBC Radio 1 in a separate interview that a disagreement with a Hollywood producer had left him uncertain.
"I had just had a meeting with a producer, who will remain nameless, who told me that my career was over," Bettany said. "He said 'You're done, you're done in this town.'" 
Joss Whedon basically saved Paul Bettany's career
However, things quickly changed when Whedon decided to call Bettany out of nowhere. 
"My phone rang and it was Joss Whedon and he said, 'Do you want to play the Vision in the next 'Avengers' movie?'"
After accepting the role, he knew he'd be okay for at least a little while longer. 
"I sort of looked up to heaven and thought karma's very quick these days … and [I] flipped the building behind me the finger," Bettany said. "It happened just like that. I sat down and my phone rang. Very funny. But you know if I had a dollar for every time somebody told me my career was over, my career could be over."
He'd already been involved with the Marvel universe prior to Vision role
Even though Bettany is most well known for playing Vision in the Avengers franchise, it actually wasn't his first time in a Marvel movie. He'd already played J.A.R.V.I.S. in Marvel's Iron Man franchise, although it was only his voice that was used. According to Bettany, director Jon Favreau called him out of the blue and offered him the role during another time that his future was uncertain. 
"Jon Favreau called me up, it was 2008 I believe," Bettany said. "So the bottom has fallen out of the economy all over the world, and I'm wondering how I'm going to pay the mortgage."
Favreau told Bettany he needed an actor with "no personality" for the role, which Bettany gladly obliged to.
"Luckily, Jon Favreau rung me up and said, 'Um, Paul, I'm looking for somebody that has absolutely no personality at all to play a robot in this,'" Bettany recalled. "I obviously, I went, 'I'm in John, I'm in!'" Bettany said. "And yeah, that's exactly how he pitched it to me." 
His success in 'Iron Man' kept him at the top of Marvel's list
Later in the interview, Bettany suggested that his work in the Iron Man franchise made the Avengers production team reach out to him to play Vision. 
"They loved me because after they'd shot the movie and something wasn't making sense, and then they spent millions on CGI to make it make sense, if it still didn't make sense they could just have me go, 'Oh my God, the baddies are coming up on your left, sir!' And it would be clear, and they go, 'Oh my God, this guy's a genius,'" Bettany said.
Although Bettany is clearly a favorite of both fans and the Marvel production team, it's unclear whether or not he will be featured in future Marvel works.