'WandaVision': The Advice That Dick Van Dyke Gave for the Marvel Series
The sitcom icon had a key piece of advice for the team behind 'WandaVision."
Marvel's WandaVision draws on the aesthetics and storytelling tropes of American sitcoms to craft its unique version of the Marvel Cinematic Universe (MCU). Based on the strong reaction from fans and critics on Rotten Tomatoes, it seems to have gone over quite well.
Series director Matt Shakman has revealed that surprise lunch opportunity allowed Marvel to get some advice from one of the biggest sitcom icons of all-time: Dick Van Dyke.
'WandaVision' got some insight from a showbiz legend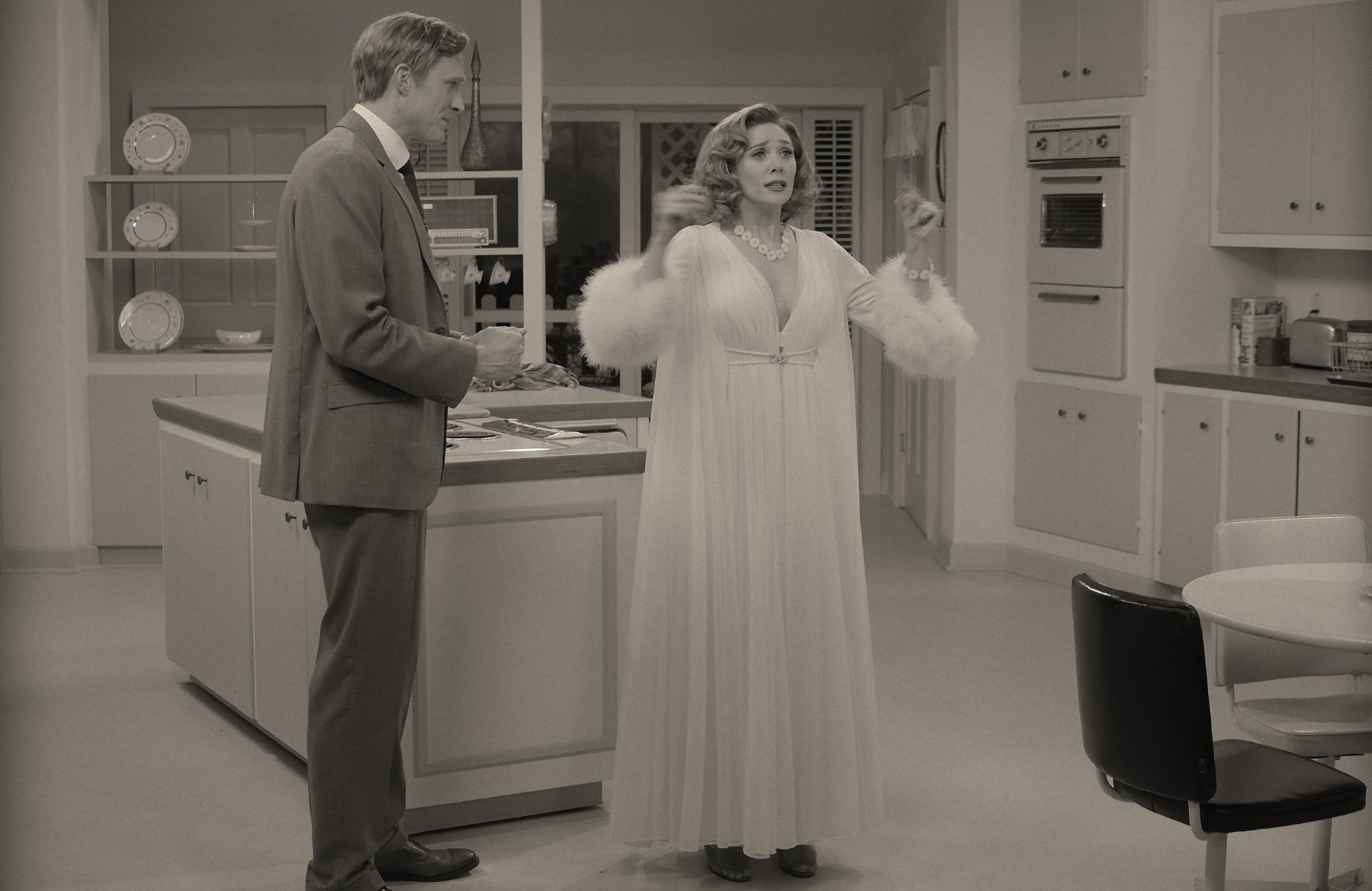 Shakman told Entertainment Tonight about how he and producer Kevin Feige met the legendary actor and comedian for lunch at Disneyland. The meeting took place at Club 33, a well-known private restaurant at the park known for hosting high-profile guests.
"… We learned from Dick Van Dyke that their number one rule for how they approached anything [on The Dick Van Dyke Show] was that if it couldn't happen in real life, it can't happen on the show," Shakman explained. "Which is this idea that you need to ground what you're doing in real-life stories, but then that gives you the permission to be incredibly silly and to fall over the ottoman and do pratfalls."
The first two episodes of WandaVision certainly hold to this advice well, with conflicts rooted in mundane things like dinner guests, big job promotions, and talent shows. Of course, as Shakman said, this gave them plenty of freedom to incorporate the weirder aspects of the MCU into the story, like Vision (Paul Bettany), an android, not having to eat and getting gum caught in his gears.
Van Dyke didn't know much about Marvel, but was a good sport about it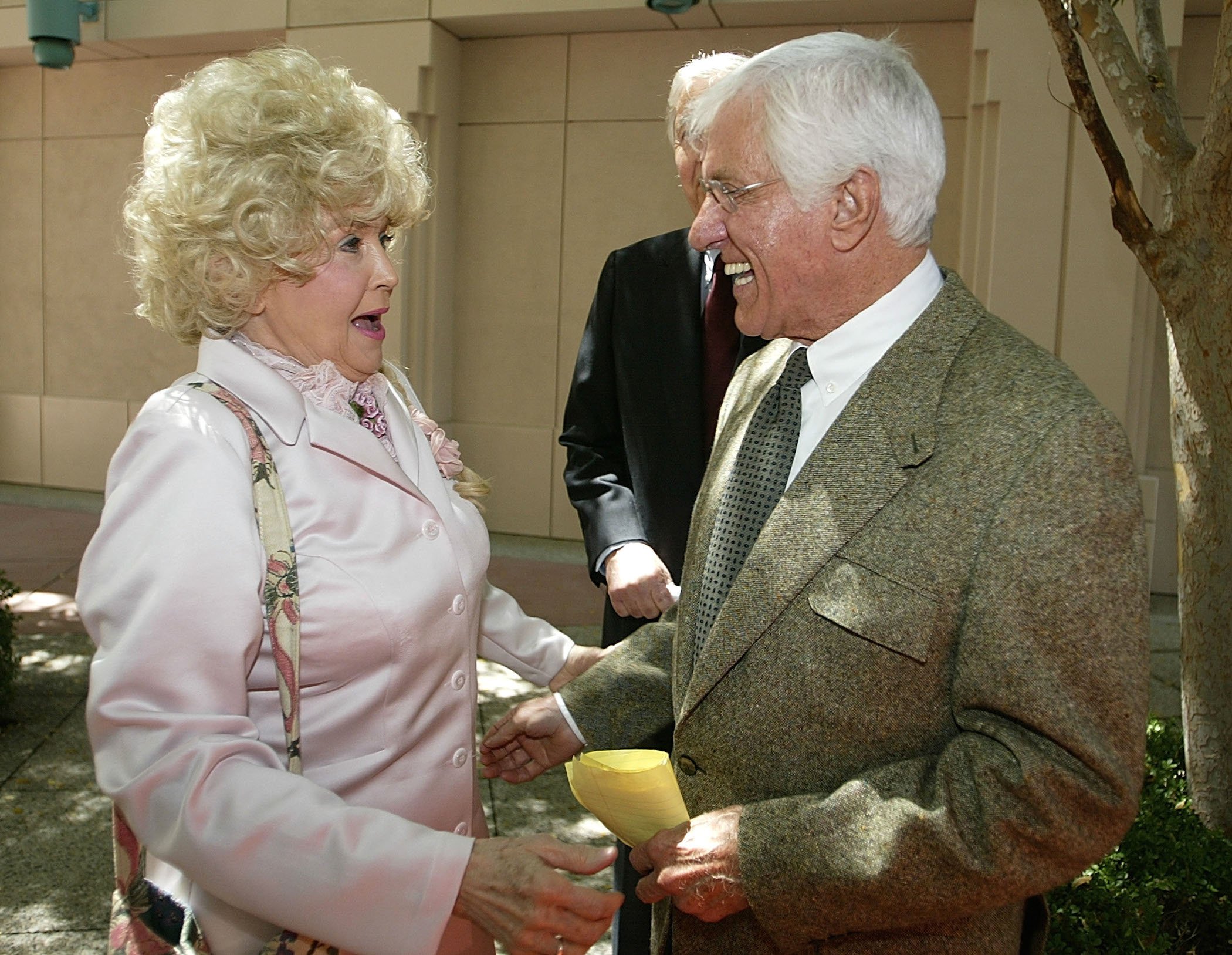 Unsurprisingly, a 95-year-old showbiz veteran like Van Dyke didn't seem terribly familiar with Marvel Studios' output. Despite this, Shakman said that both parties handled things with grace.
"He did say at one point during our lunch, 'Oh, I hear you guys have had some great success. That's wonderful. Congratulations," Shakman said. "'What did you just put out?' And Kevin, who's great, obviously Kevin is this mastermind of this incredible creative endeavor that's had so much success, he said, 'Well, yes, well, we just put out Avengers: Endgame.' And [Dick] was like, 'Oh, Avengers: Endgame? Oh, great. Fantastic.' He said, 'Yep, it's actually the biggest movie of all time.' 'Oh, great. Is it– What! The biggest movie of all time?!' He was like, 'That's amazing!'"
In addition to his work in TV sitcoms during the 1960s, Van Dyke also has a storied history with Marvel's parent company, Disney. He played Bert the chimney sweep in 1964's Mary Poppins, and recently returned in its 2018 sequel, Mary Poppins Returns, this time playing retired banker, Mr. Dawes Jr. He is also well-known for his roles in Chitty Chitty Bang Bang, Bye Bye Birdie, Diagnosis: Murder, and Night at the Museum.