'WandaVision' Trailer: Do Record Views Prove Fans Are Desperate for MCU Content?
With this trailer racking up an insanely high number of views online, does it prove how desperate fans are for MCU content?
Not content just to dominate theaters, the Marvel Cinematic Universe has entered the streaming wars. Within the next few years, Disney+ is set to launch multiple streaming series based within the MCU. One of those is called WandaVision.
Disney recently released the trailer for the show's first season, and it's fair to say it was a hit. With this trailer racking up an insanely high number of views online, does it prove how desperate fans are for MCU content? 
What is 'WandaVision?'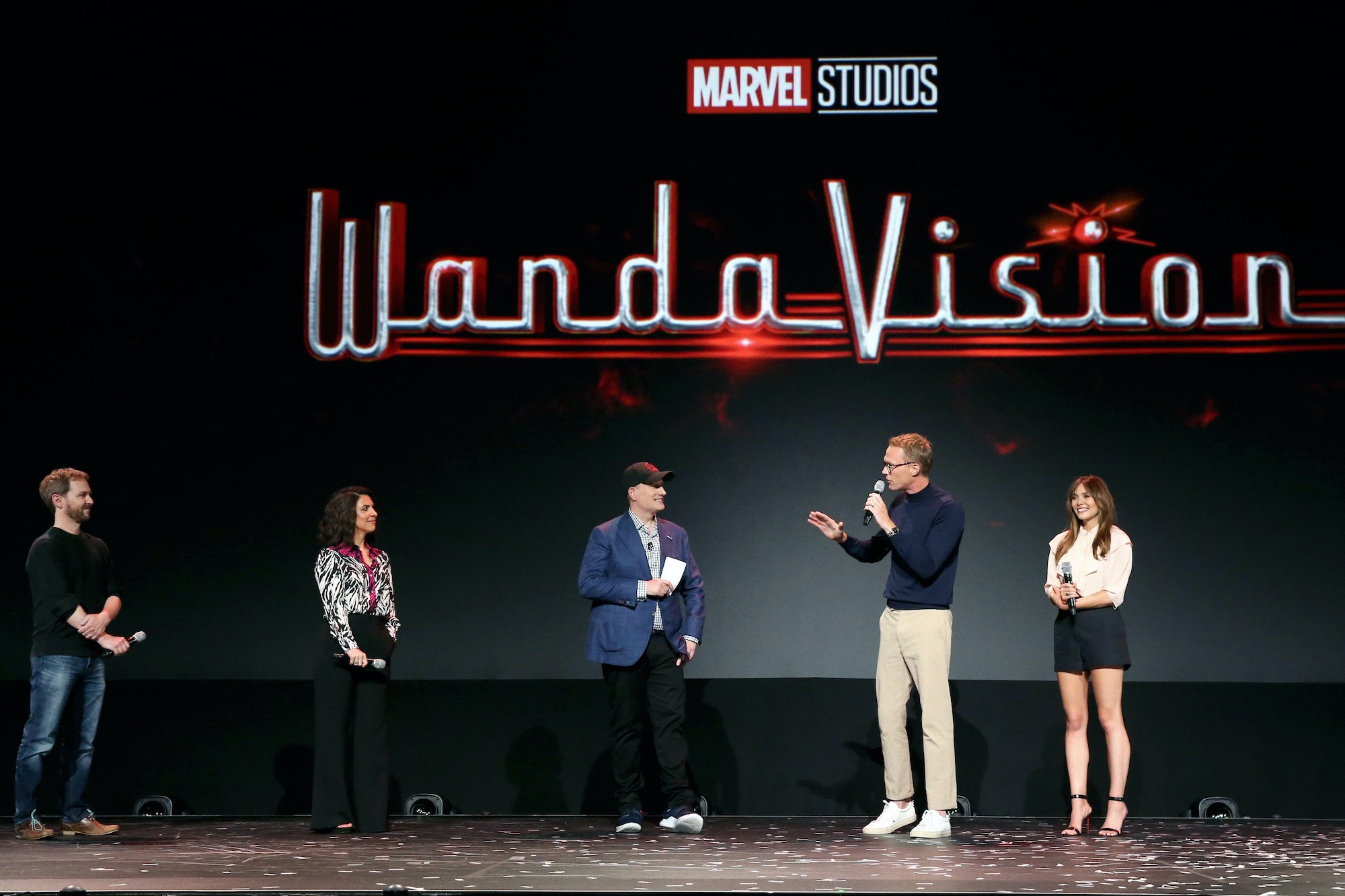 WandaVision is a new streaming show set to hit Disney+ later this year. The focal points of the show are MCU characters the Scarlet Witch and Vision. The two developed a budding romance in the MCU films which was tragically cut short when Vision perished at the hands of Thanos in Avengers: Infinity War. 
If you're wondering how Vision will appear despite being deceased, you're not alone. Here's part of the synopsis of the show from the official Marvel website: 
"The series is a blend of classic television and the Marvel Cinematic Universe in which Wanda Maximoff and Vision—two super-powered beings living idealized suburban lives—begin to suspect that everything is not as it seems."
The show will star Paul Bettany and Elizabeth Olsen, reprising their roles from the films. While it's unclear how they plan to bring Vision back, some manipulation of time or reality would be a solid bet. When Disney released the first trailer, fans showed just how much they were anticipating this show. 
The record views for the 'WandaVision' trailer
According to Deadline, the WandaVision trailer debuted during the 2020
Emmy Awards on ABC. In the 24 hours following the premiere, it received 53 million views online. That's a record. To put it in perspective, here are the post-24 hours of trailer views for several other major movies: 
Black Widow — 18.7M
Mulan — 12.4M
No Time to Die — 10.1M
Avengers: Infinity War — 30.9M
These were some blockbuster films, so it's notable that the WandaVision trailer didn't just pass them, it crushed the closest competitor by more than 20 million views.
While the show is highly anticipated, this may be a comment on the times we live in as much as it is about the content of the show. 
What do record reviews on the 'WandaVision' trailer prove?
A Reddit thread dedicated to discussing the record views for the trailer shined a light on just how in-demand MCU content is. One fan put it best: 
"Just goes to show how big the brand is and how starved people are for MCU content.."
With a recent announcement that Black Widow wouldn't come out until 2021, this will make 2020 the first year without an MCU movie since 2009. The last one to come out was Spider-Man: Far From Home. Fans got used to the idea of seeing two and sometimes three MCU movies in one calendar year. Now they've got none. 
With the COVID-19 response keeping everyone indoors, there's never been a better time for the MCU to strike with a streaming series. MCU fans are starving for new content. They haven't gone this long without a new movie or show in quite a long time. 
Not helping things is the fact that Marvel announces its projects well ahead of time. With fans foaming at the mouth waiting for franchises like Black Widow and The Eternals to hit theaters, seeing a trailer for any new MCU content was sure to get everyone excited. 
Now that fans got their first full glimpse at WandaVision, the record-setting trailer shows that they're still into the MCU and want to see what comes next.