'WandaVision:' Is Westview, NJ a Real Place?
This "unusual couple" is just looking for their forever home. The Marvel characters didn't find it in The Brady Bunch, Malcolm in the Middle, or Modern Family spoof but, thanks to Wanda, these Avengers have one more chance at a life together as a family.
Westview, New Jersey might not be a real town in WandaVision, but is it a place in real life? Here's what we know about this Disney+ original series.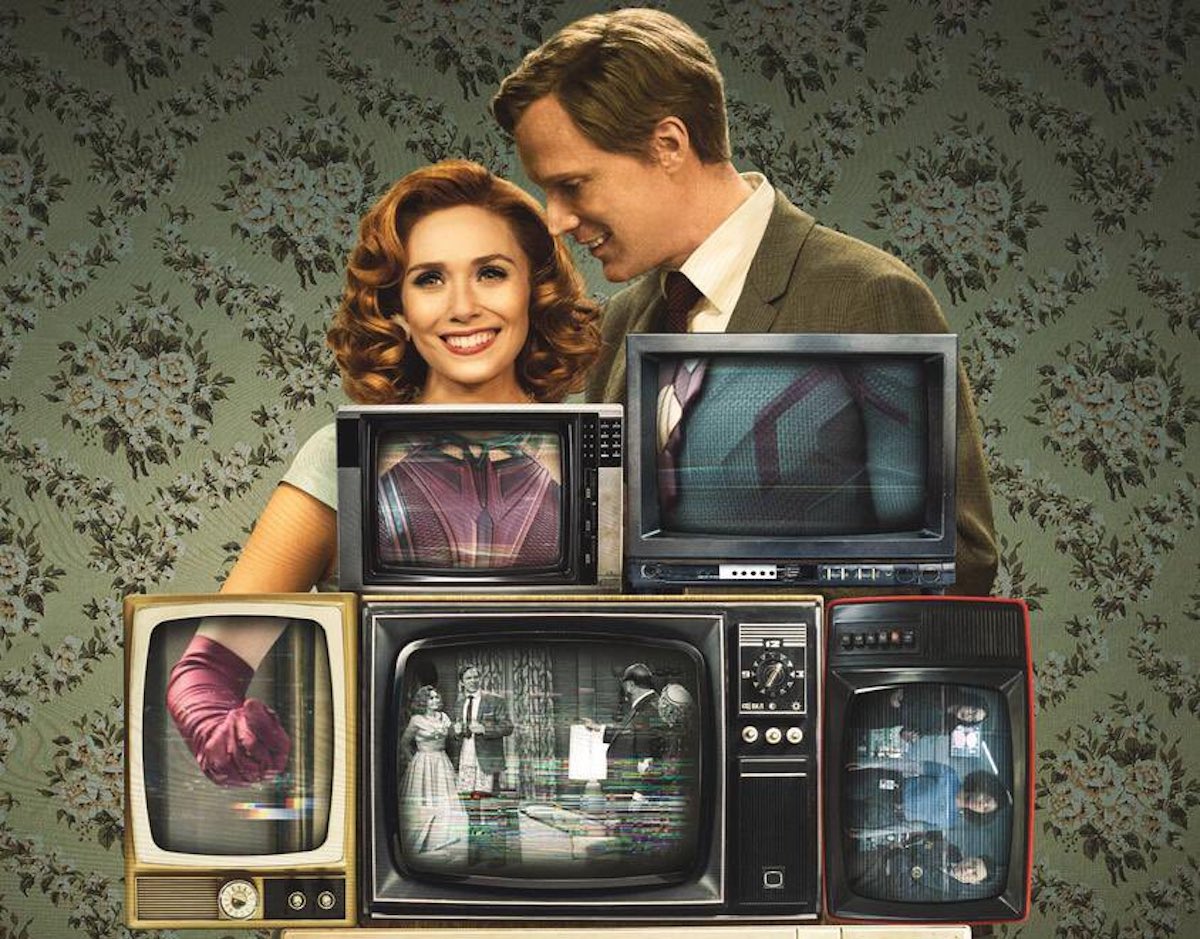 When does 'WandaVision' come out?
They are an unusual couple. After appearing in movies like Avengers: Age of Ultron and Avengers: Infinity War, Wanda and Vision are now the stars of their own Disney+ series, Marvel's WandaVision.
"The show is like a blank slate for them," Olsen said of Wanda Maximoff and Vision, during a Zoom interview with Elle.
"Wanda and Vision's journey to this point is a story of pure, innocent love and deep connection with another person," she continued. "It was also very traumatizing. Tragedy has always been their story. In our show, we kind of wipe that clean and start fresh."
Released in January 2021, this series followed superhero duo Wanda and Vision as they tried to restart their lives after Avengers: Endgame. That leads them to travel through different television eras, trying to raise their twin boys along the way.
Where does 'WandaVision' take place?
This Marvel series takes place in the "hex," a fake town called Westview created by Wanda's powers, where she can live out her reality. There, Vision is not dead. He's the father of her two children and her devoted husband. 
They don't have to worry about Thanos or other villains. Their biggest concern is what to make Vision's boss for dinner and what their boys will wear for Halloween. There are a few factors disrupting the peace, though.  
That includes the people trying to break into Wanda's town. Each try results in altered persons or objects. There's even one person inside Wanda's town that had been missing with this Avenger "all along."
Is Westview, New Jersey, from this Disney+ original show, a real place?
So, Westview, New Jersey may not, technically, be a real town thanks to the supernatural beings inside of it. When it comes to the actual state of New Jersey, there is also no town of Westview. 
When it comes to the "real" town in the series neighboring the anomaly, Eastview, New Jersey, that isn't a real New Jersey-based town, either. There are, however, streets that share the same time, including Eastview Avenue in Leonia. 
Plenty of Marvel content is available for binge-watching on Disney+. That includes blockbuster movies like Captain America: The First Avenger and Avengers: Age of Ultron. To learn more about WandaVision and to watch the original Marvel series, visit the Disney+ website.