'WandaVision': Which Classic Sitcoms Will Inspire the Marvel Show's '80s and '90s Episodes?
'WandaVision' head writer Jac Schaeffer discusses '80s and '90s sitcoms that influence upcoming episodes of Marvel's series.
WandaVision puts the Marvel superheroes Wanda (Elizabeth Olsen) and Vision (Paul Bettany) into classic TV sitcoms. The first three episodes of the show were inspired by '50s, '60s and '70s comedies, but what's in store for their '80s and '90s episodes?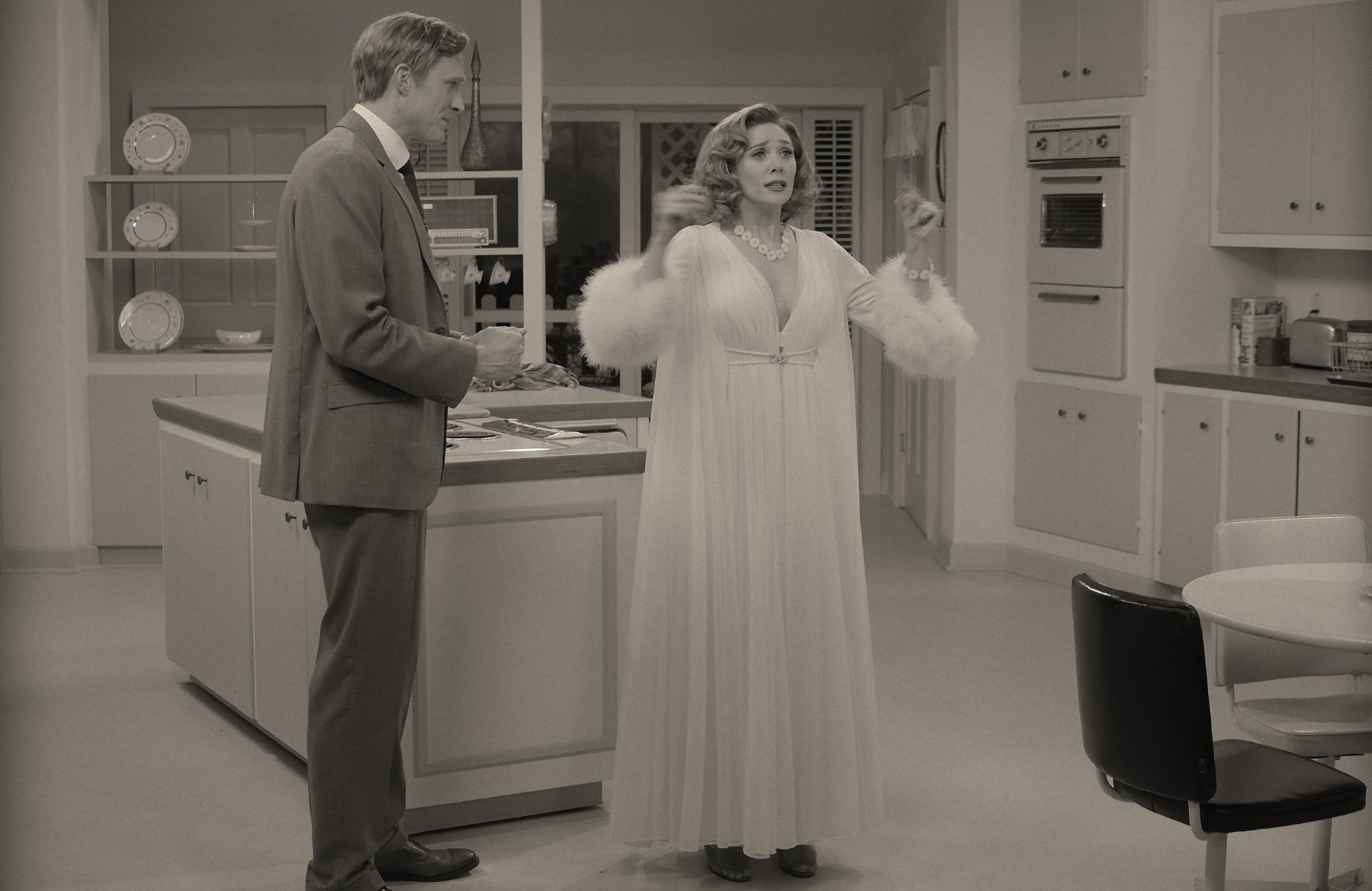 WandaVision head writer Jac Schaeffer spoke with Showbiz Cheat Sheet over Zoom on Jan. 24. Schaeffer discussed the influences of '80s and '90s sitcoms on the Marvel series. New episodes of WandaVision premiere every Friday on Disney+.
'WandaVision' is a sitcom with Marvel superheroes
You don't see a lot of traditional sitcoms on television anymore. CBS and Chuck Lorre are keeping the format alive, but most half hour comedies have gone the way of The Office or 30 Rock, using a single camera and no audience, like a movie. Marvel's new streaming series WandaVision is bringing back the sitcom, but adding superheroes.
"That was Kevin [Feige]'s pitch," Schaeffer said. "My pitch was trying to figure out how to do that. That was what hooked me for sure, was the idea of inserting these characters, and these very serious superhero characters, inside of a sitcom scenario."
The head writer of 'WandaVision' grew up on these shows 
Marvel released the shot of Kathryn Hahn in '80s legwarmers. So WandaVision fans have that to look forward to. As for which real shows influence the episode, Schaeffer grew up watching them all.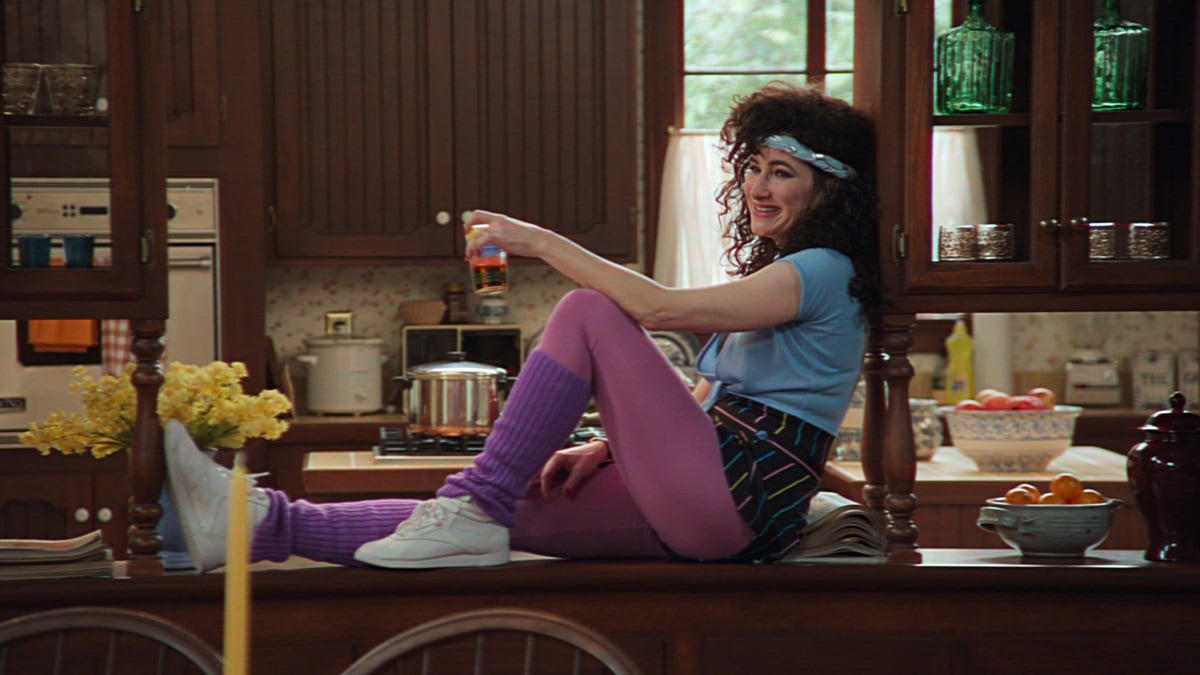 "Starting about the '80s, that's my era," Schaeffer said. "Everything that I was watching as a kid – Growing Pains, Family Ties and Who's the Boss? – beyond that, all of those influences are so present and have such range because that's what I actively lived through and that's what my team had lived through. For us, we were influenced by every half hour comedy that's been on since the 80s."
What does that mean for Marvel's '90s take?
Schaeffer mentioned several family sitcoms that began in the '80s. By the '90s, the most popular sitcoms were Friends and Seinfeld, comedies about single people. Schaeffer acknowledged she's a big fan of Friends. How that applies to Wanda and Vision will be a surprise.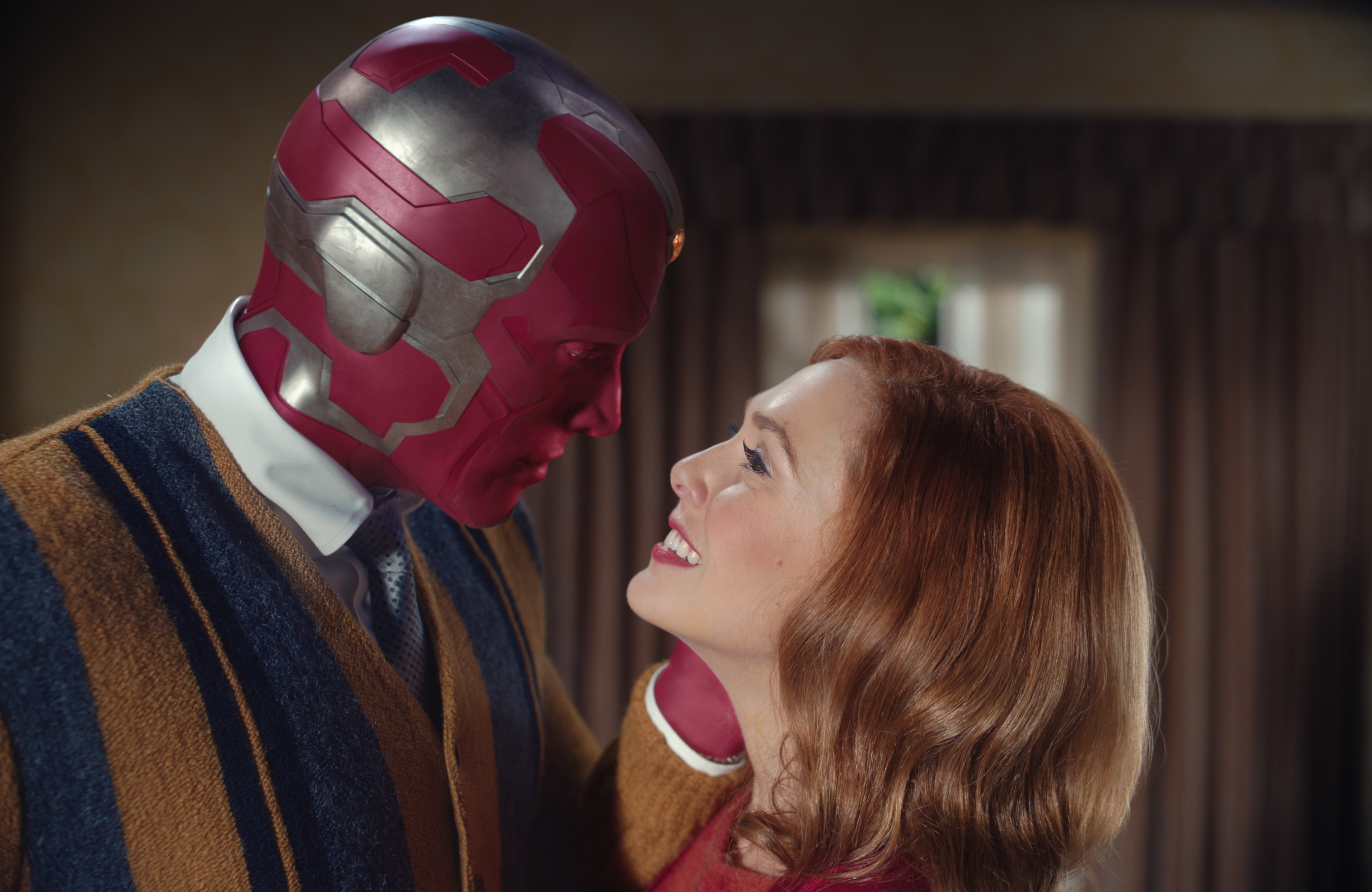 "You'll have to see where things go with the sitcoms, but I have been an enormous Friends fan," Schaeffer said. "It's always been an influence on me in terms of just how incredible the comedy is on that show."
There won't be any more live audiences on 'WandaVision' though
WandaVision filmed its premiere episode in front of a live audience, like they would have done for I Love Lucy in the '50s. They still shot sitcoms with studio audiences in the '80s, '90s and those remaining sitcoms today. However, many used artificial laugh tracks, so Marvel is recreating those for WandaVision, too.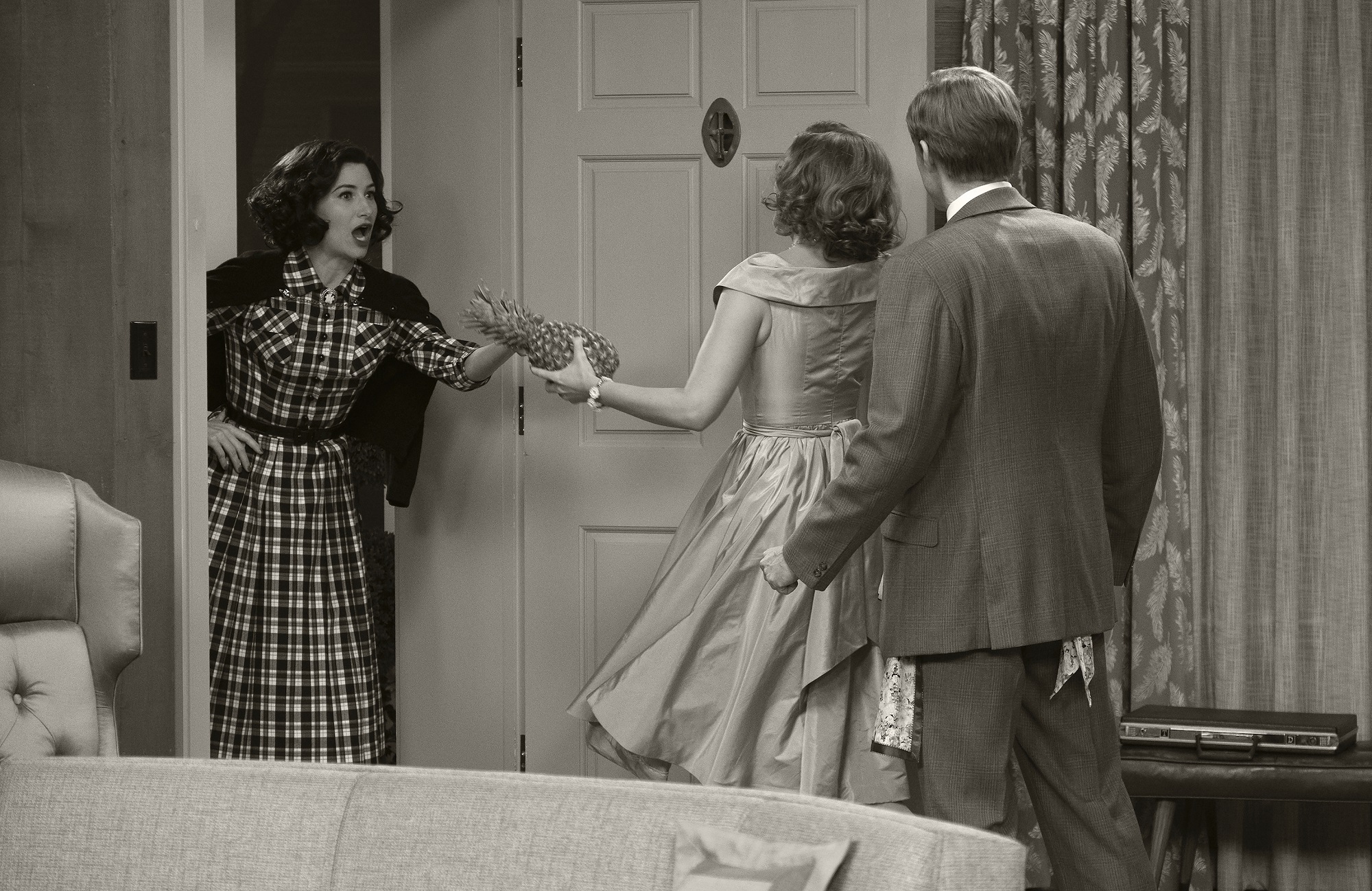 "Plenty of sitcoms don't have an audience," Schaeffer said. "That was part of the work, was when it was a situation where you would want the feeling of a live audience and when you would want the feeling of canned laughter. I know from what Paul, Lizzie and Kathryn have said that the live taping really enhanced their work and their experience. It certainly just was an enormous thrill for all of us."