Robert Pattinson Spent His Time on 'The Batman' Set Stealing Socks and Making Electronic Music
Robert Pattinson has been in the spotlight for many years, but recent years have managed to highlight the English-born actors' versatility. From intense dramas like The Lighthouse to Tenet, Pattinson has been choosing projects that get critics and fans talking.
These days, Pattinson is lighting up the big screen as Batman/Bruce Wayne in the dark comic-book film The Batman. The film hit theaters in early March 2022, and with critics praising Pattinson's performance, many fans are looking to his recent interviews to learn what they can about his experience filming the Matt Reeves-directed movie.
Robert Pattinson stars in 'The Batman'
Pattinson's association with The Batman dates back to early 2019 when it was first announced that he was cast as the iconic caped superhero. Initial reactions were mixed, with many slamming the casting decision. A number of critics spoke out against Pattinson, claiming that the English actor wasn't the right choice, due to his association with the teen-film franchise Twilight.
Pattinson himself admitted that he was nervous about taking on such a big role, noting that: "I've just noticed every single time I say one sentence about Batman, there's this massive — I'm offending swathes of Batman fans." However, once promotional materials for the movie started releasing, including a high-octane trailer featuring Pattinson as Batman, critical fans started to change their minds.
What did Robert Pattinson do on the set of 'The Batman'?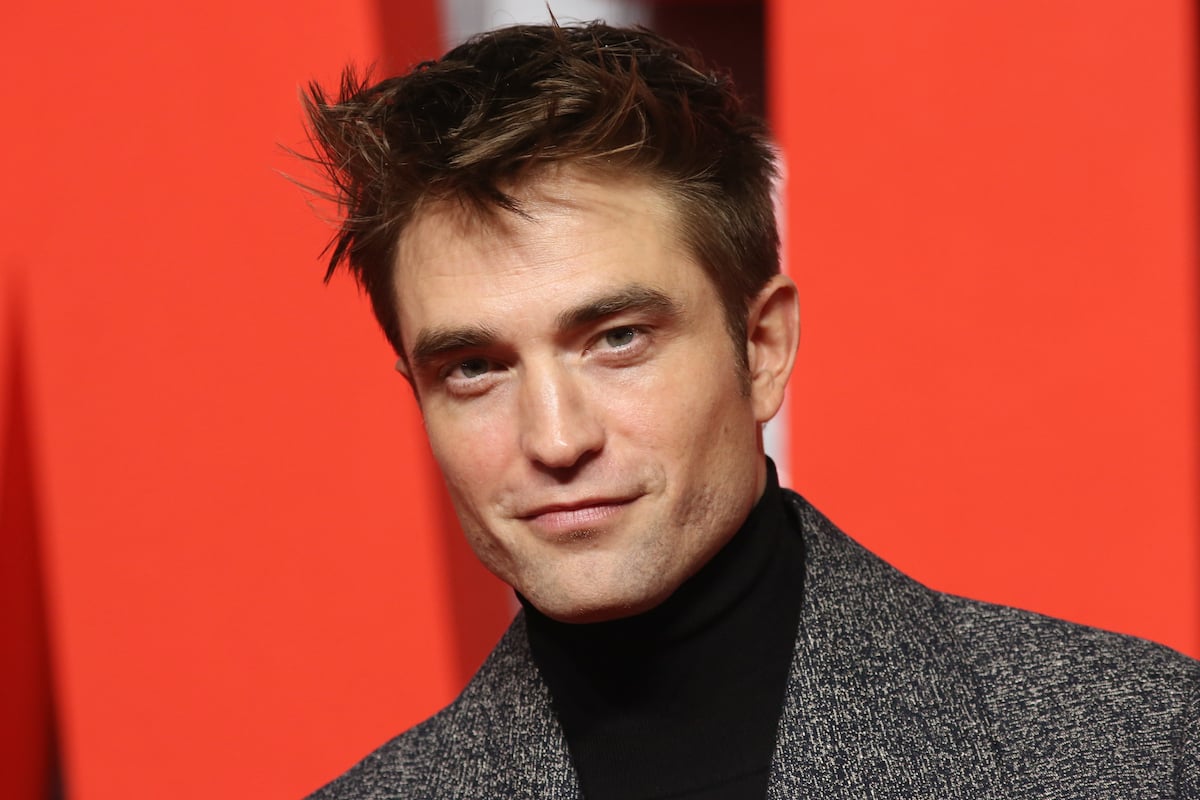 The Batman was released on March 4 and legions of fans have been filing to theaters to see the flick. Ultimately, the experience of making the movie is one that really stuck with Pattinson. In a recent interview, the actor opened up about how closely-guarded the set was, and how he still managed to take home some mementos of his time as Bruce Wayne.
Pattinson told BBC Radio 1: "It's impossible to take anything home from it. I did get a lot of socks. All of my socks are all from 'Batman.'"
Pattinson went on to note: "I kept getting told from Warner Bros., 'You know, it's fine to have a few, but you take them every day. How many socks do you need? Because we've been shooting for a year.'" One thing that Pattinson definitely had to leave on set was the iconic Batman suit. In a separate interview, Pattinson talked about the power that the suit seemed to have on his castmates and the crew, revealing "It has such a kind of totemic power… The crew looked a little bit scared. It's really weird. If you don't say anything and you're just standing there, people get freaked out by it."
He also admitted to making music on set. "I'd be in the tent just making ambient electronic music in the suit, looking over the cowl," he said.
The actor reportedly spent time honing his voice for the role. "Everyone does this kind of gruff, gravelly thing," he said. "And I'm like, 'I'm going to do the opposite — I'm gonna go really whispery.' And I tried to do it for the first two weeks, and it just looked absolutely atrocious, and they told me to stop doing it."
What are critics saying about Robert Pattinson's portrayal of Batman/Bruce Wayne?
There might have been a lot of negative buzz about Pattinson when his casting was first announced but following the release of the film, critics have nothing but praise for the actor. Reviews have commended Pattinson's work to immerse himself into the character of Bruce Wayne.
CNN's review of the film calls out Pattinson's performance, writing "Robert Pattinson is terrific as a young, brooding Batman/Bruce Wayne, narrating his story in a hard-bitten style that recalls the hushed tones of Dirty Harry and the film noir detectives played by Humphrey Bogart."
The IGN review of the film praises Pattinson's portrayal of Bruce Wayne as a "broken man" and a "sad weirdo," noting "Robert Pattinson is playing a much more vulnerable, human version of the orphaned billionaire than we've seen before." With a career-altering performance in the bag, Pattinson's star is only going to get higher in the coming months.
RELATED: Robert Pattinson Got the 'Batman Nod' From Christian Bale in the Most Awkward Place