Was BTS' 'Stay Gold' Inspired by 'the Outsiders?'
There are definitely a few similarities between these performers and the Greasers of 'The Outsiders.' Here's what we know about BTS' latest song, 'Stay Gold.'
The BTS boys are releasing a few more songs before heading on tour. That includes their most recent single and music video, "Stay Gold." Some fans, however, noticed similarities between this song and the popular novel by S. E. Hinton, The Outsiders. Here's what we know about this song and some of its fan-speculated hidden meanings.
BTS released a song titled 'Stay Gold'
Times may be challenging right now, but thanks to BTS, fans are feeling empowered to "Stay Gold." This song is one of four new tracks that will be included in the group's upcoming Japanese album Map of the Soul: 7 ~ The Journey ~, which will premiere on July 14. Because of its lyrics and uplifting message, some drew comparisons to the novel by S. E. Hinton.
A group of misfits who become family to one another? The story is more likely than you'd think. The BTS members eventually became the biggest boy band in the world after years of hard work and passion. 
Was BTS' 'Stay Gold' inspired by 'The Outsiders'?
For the Greasers, (the less wealthy boys,) in The Outsiders, though, it's more about staying alive. That's definitely reflected in some aspects of BTS' "Stay Gold." Koreaboo made some pretty impressive comparisons between The Outsiders and the "Stay Gold" music video. 
There's one part where V is surrounded by books, similar to the character Ponyboy, who loved to read and passed the time with Johnny by reading Gone with the Wind. The church that Ponyboy and Johnny stayed in was set on fire. During the music video, V is seen holding a match.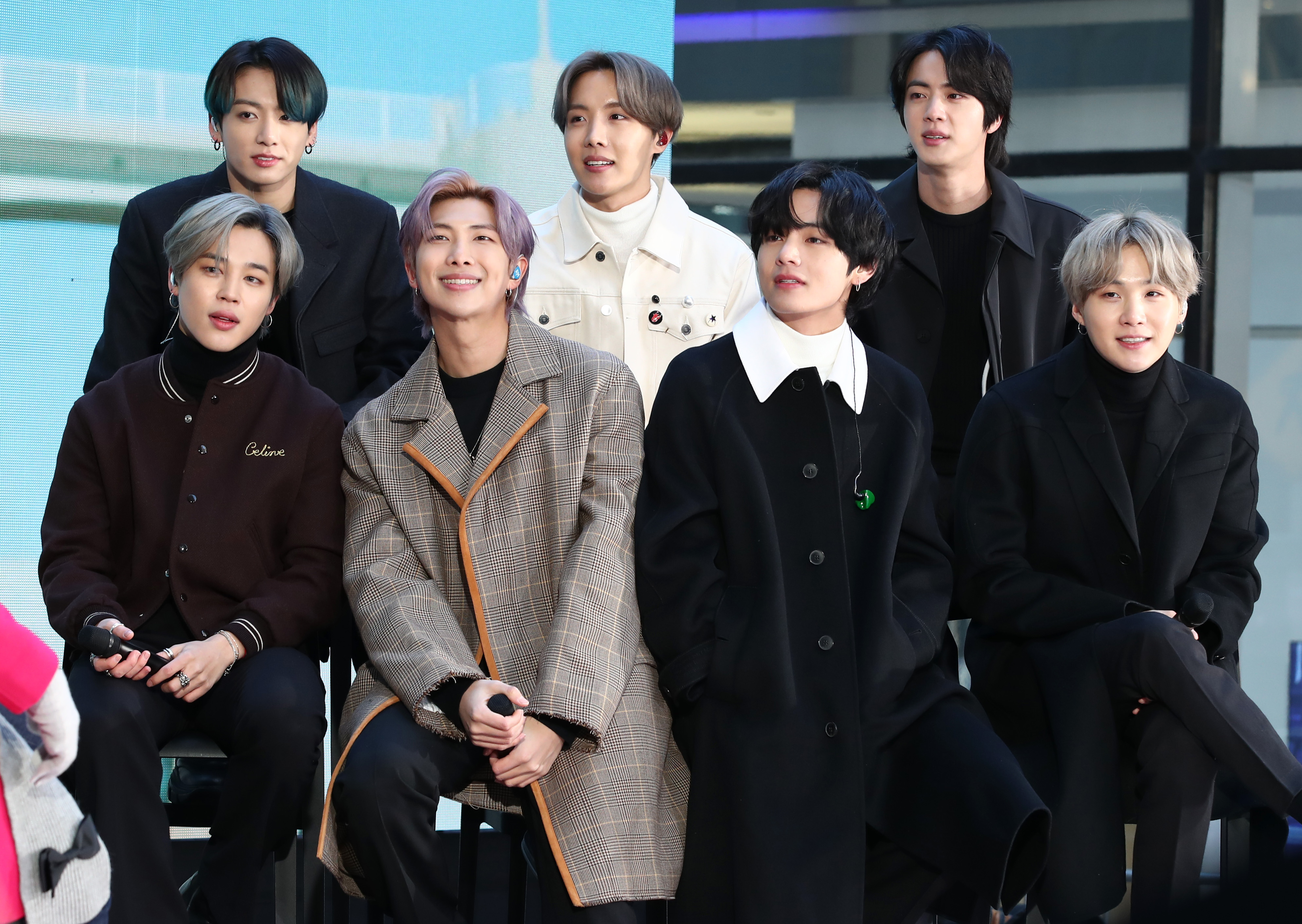 Fans noticed some similarities between the BTS boys and the greasers 
The BTS members have yet to confirm whether or not this song was influenced by the Robert Frost poem or the original novel, The Outsiders. For some fans, though, just the reference is enough to work up some nostalgia. 
"I got this used copy of The Outsiders in the 80s I think. Growing up in the 70s everybody read it. The line we all remembered was 'Stay gold, Ponyboy,' which references a poem by Robert Frost. Having the phrase come back now is the usual Bangtan magic," one Twitter user said.
"So I was watching the Map of the Soul: 7 Jacket Shooting Sketch and noticed how the boys really give off greaser/The Outsiders vibes in this shot. The Outsiders' infamous quote, 'Stay Gold,' inspired BTS's new Japanese song and I'm wondering if they were hinting us all along," another Twitter user noted, sharing a comparison of both groups.
Some noticed pretty hidden references to BTS' music video, "Fake Love." Map of the Soul: 7 ~ The Journey ~ premieres on July 14. Until then, music by BTS, including the single "Stay Gold" and Map of the Soul: 7, is available for streaming on platforms like Spotify and Apple Music.