Was Princess Margaret's Ex-Husband Gay? The Rumors of Lord Snowdon, Explained
People are still talking about Princess Margaret and Lord Snowdon's scandalous marriage. Here are the rumors that persist regarding his sexuality, too.
From Sarah Ferguson to Princess Diana, there have been plenty of scandalous royals over the years — but perhaps the most well-known of them all is Princess Margaret. We've seen the queen's younger sister depicted in The Crown as loving the finer things in life (and she seemed like quite the partier as well). She couldn't escape scandal when it came to her love life, either. While she and husband Antony Armstrong-Jones, who was later dubbed Lord Snowdon, were married for almost two decades, they brought quite the legacy of stories and trouble with them.
Nowadays, fans of the royal family are wondering what Lord Snowdon was really like — especially since rumors of homosexuality persist. Here's what we know.
Lord Snowdon's sexuality remained a mystery for many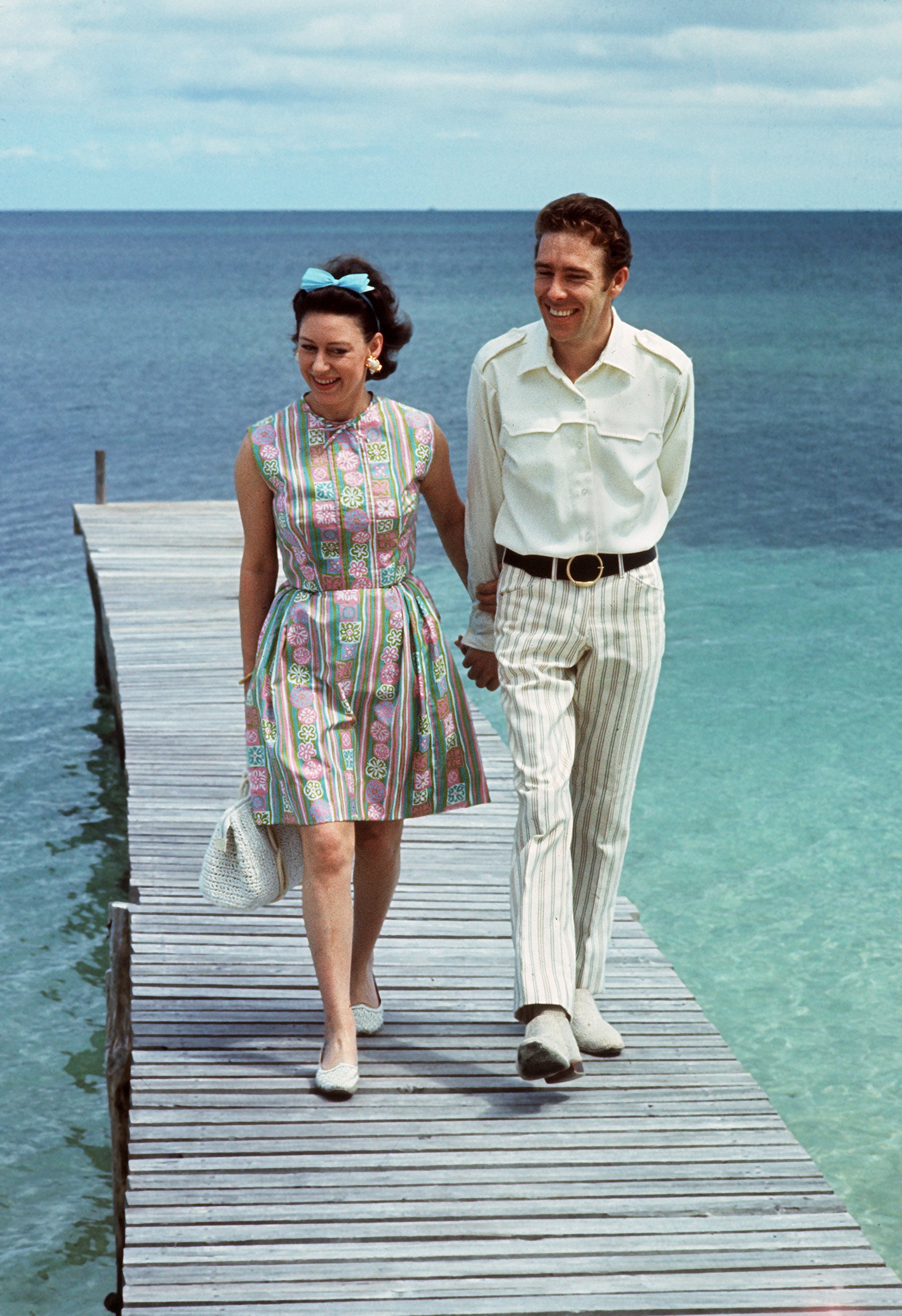 It seemed the royals were quite friendly with Lord Snowdon from the beginning. Vanity Fair reminds us Snowdon was taking portraits for the royals on Buckingham Palace grounds before he was romantically linked with Margaret, and even after their divorce, he still remained on good terms with the queen. Even with all of his social connections, it seems it was difficult to get to know the real Snowdon, as plenty of rumors about his sexuality persisted for years.
Anne de Courcy mentioned what those close to Snowdon had said regarding his sexuality in her book, Snowdon: The Biography, Cosmopolitan reports. De Courcy mentioned according to a close friend of his, "If it moves, he'll have it" — and that wasn't exclusive to women. "Most of the girls" who worked closely with Snowdon "had little doubt that Tony was gay," and even Princess Margaret mentioned in the past, "I enjoyed his company very much, but I didn't take a lot of notice of him because I thought he was queer."
As for what Snowdon had to say for himself, he told de Courcy, "I didn't fall in love with boys – but a few men have been in love with me."
There were rumors that he had a relationship with a married couple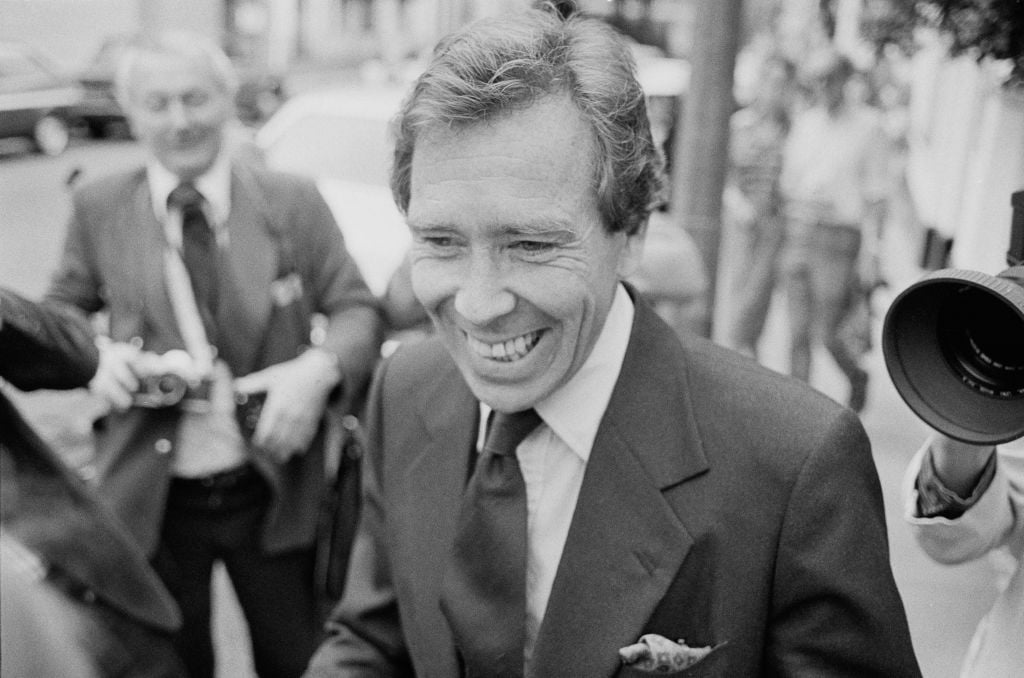 While Snowdon didn't offer de Courcy many details of his sexuality for her biography, we did see his relationship with Jeremy and Camilla Fry play out on The Crown. Vanity Fair notes the married couple were close with Snowdon, and rumors of a romantic relationship between all three of them persisted. According to the publication, it's difficult to prove there was anything going on amongst all of them, however.
There is prove that Snowdon was pursuing some kind of relationship with Camilla Fry, however. Weeks after his wedding to Margaret, Fry gave birth to a baby girl, Polly Fry. And de Courcy explained in her book that in 2004, Polly Fry took a DNA test to prove that Snowdon was, in fact, her biological father.
One interior designer claims he had a brief romance with Snowdon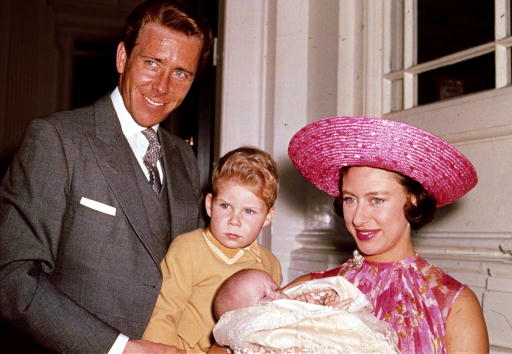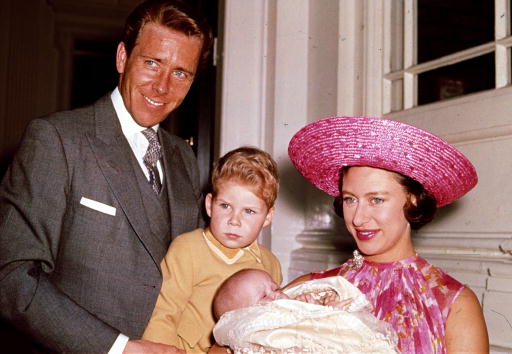 There is one man who came out and claimed he had some sort of relationship with Snowdon — and that was interior designer Nicky Haslam. According to Daily Mail Online, Haslam said that he had a brief romance with Snowdon the year before the marriage to Princess Margaret. Not only that, but Haslam also claimed that Snowdon had a romantic relationship with Tom Parr, a man who went on to become the head of antiques and design company Colefax and Fowler.
As Haslam wrote, "I had a very brief romance with Tony Armstrong-Jones, somewhat one-sided on my part as Tony, who was dazzlingly attractive, had other irons in the fire …." He also added that he was "seduced in part by his crisply modern photographic studio with a narrow, banister-free spiral staircase he'd designed and made."
When Lord Snowdon was asked later in life about what Haslam had claimed, he denied the rumors. "It's not true as far as I'm concerned –and I should know," he said. Even so, it had many wondering what was really going on back then.
Check out The Cheat Sheet on Facebook!