Was 'Ted Lasso' an 'SNL' Sketch?
'Ted Lasso' has a fascinating origin story unlike most TV shows. But did it start out as a 'Saturday Night Live' sketch? Here, we break down the history of the Jason Sudeikis comedy from Ted Lasso's first TV appearance to its 20 Emmy nominations.
Ted Lasso has taken TV by storm. The Jason Sudeikis comedy swept the 2021 Emmy nominations with a record-breaking 20 nominations. Right after, it released its highly anticipated season 2 premiere on July 23 on Apple TV+. But how did the instant classic come to be? Is Sudeikis' character based on a real person? Given the show's unique history, fans might think it was originally a Saturday Night Live sketch. But Ted Lasso's origin story is slightly different.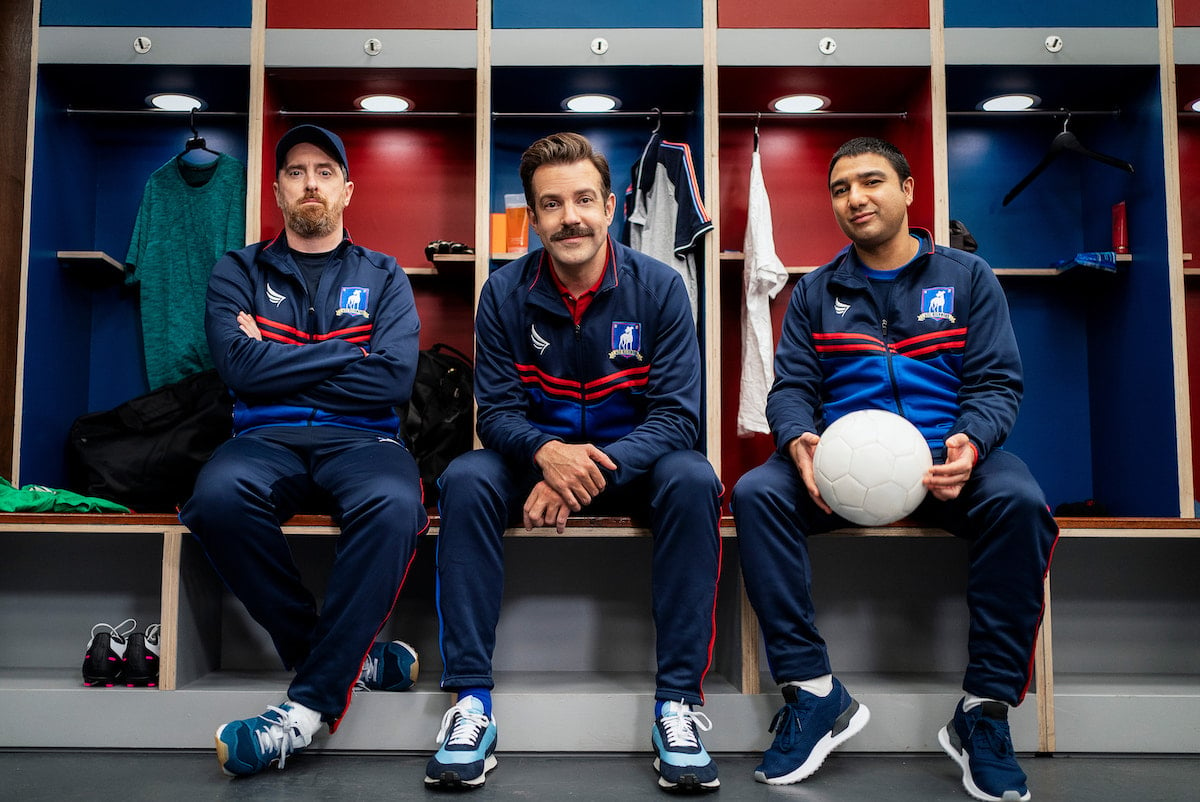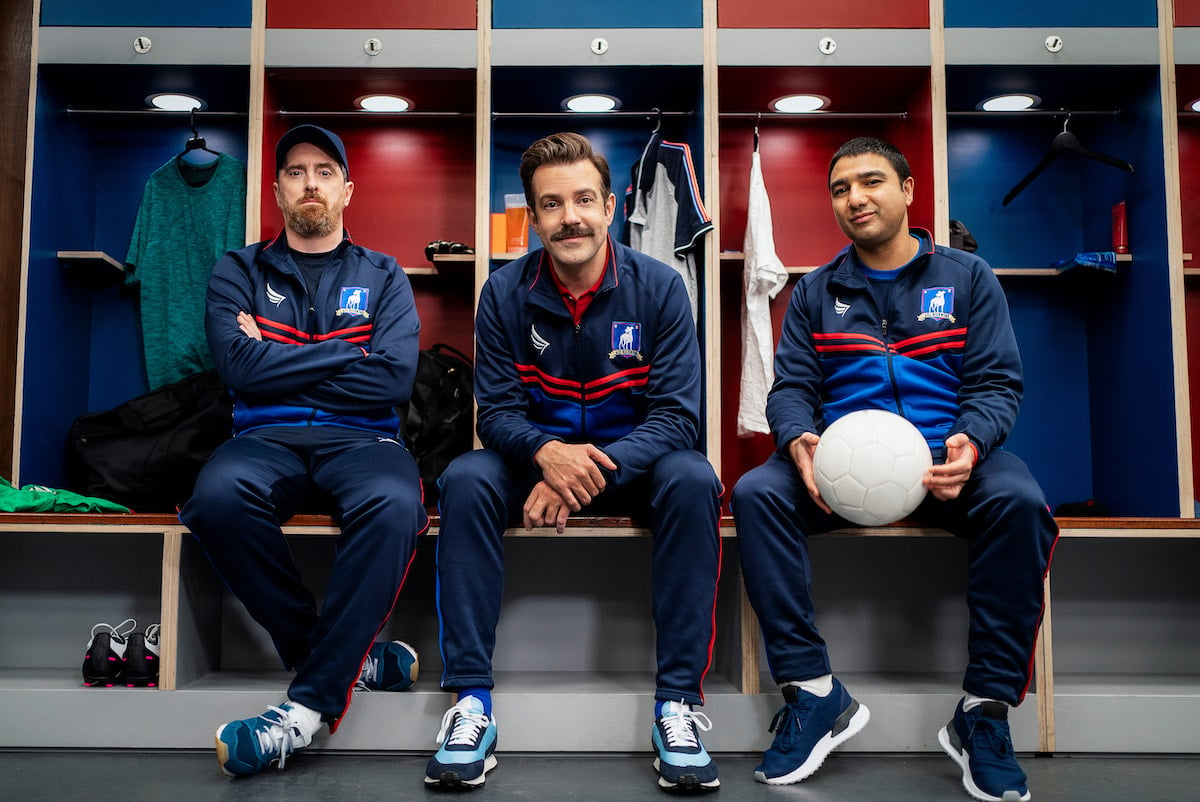 'Ted Lasso' original skit
Ted Lasso did start out as a skit, but not for SNL. Sudeikis left SNL in 2013. The first "Ted Lasso" commercial came out the same year. The character was created for a fictional short film for NBC Sports when it was starting to show the Premier League in the United States. In the video, Sudeikis plays the American football coach hired to be the new head coach of the Tottenham Hotspurs soccer team. And just like in the show, he doesn't know anything about soccer.
Ted makes hilarious soccer snafus in the fictional press conferences, like thinking there are four quarters in a soccer game instead of two halves. He also is shocked a game can end in a tie.
"If you tried to tie a game in a tie in the United States, heck, that might be listed in Revelations as the cause of the apocalypse," he quips.
Basically, it's a perfect caricature of someone who knows everything about American football but nothing about the football the rest of the globes adores.
Is Ted Lasso based on a real person?
In the Apple TV+ series, Sudeikis and co-star Brendan Hunt make coaches Lasso and Beard examples of good, healthy leadership in sports. They also encourage the AFC Richmond players (a fictional team) to be better people, not just better players. (Hunt also co-starred in the original commercials.)
Sudeikis and Hunt reprised their roles in "The Return of Coach Lasso" in 2014. Not long after, Scrubs, Spin City, and Cougartown creator Bill Lawrence was the one who told the actors Ted Lasso could be a TV show.
"That's someone who's forgot more television than we'll ever know," Sudeikis told TODAY's Hoda Kotb. "We were like, 'Oh, really? OK, can we keep going?' And then, luckily enough, Apple — who evidently does stuff more than television — had some money and they were like, 'Yeah, we'll pay for that.' And here we are.'"
Ted — both the NBC Sports and Apple TV+ version — was inspired by two important figures in Sudeikis' life. One of them looked like Ted, and both of them talked like him. Sudeikis told Kotb:
"It was based on a few people: my father, that's where the mustache comes from and him being real loquacious. And then, my high school basketball coach, Donny Campbell — a fellow from a small town in Kansas who spoke in those little aphorisms, like 'Sudeikis, you look more nervous than a long-tailed cat in a room full of rocking chairs.'"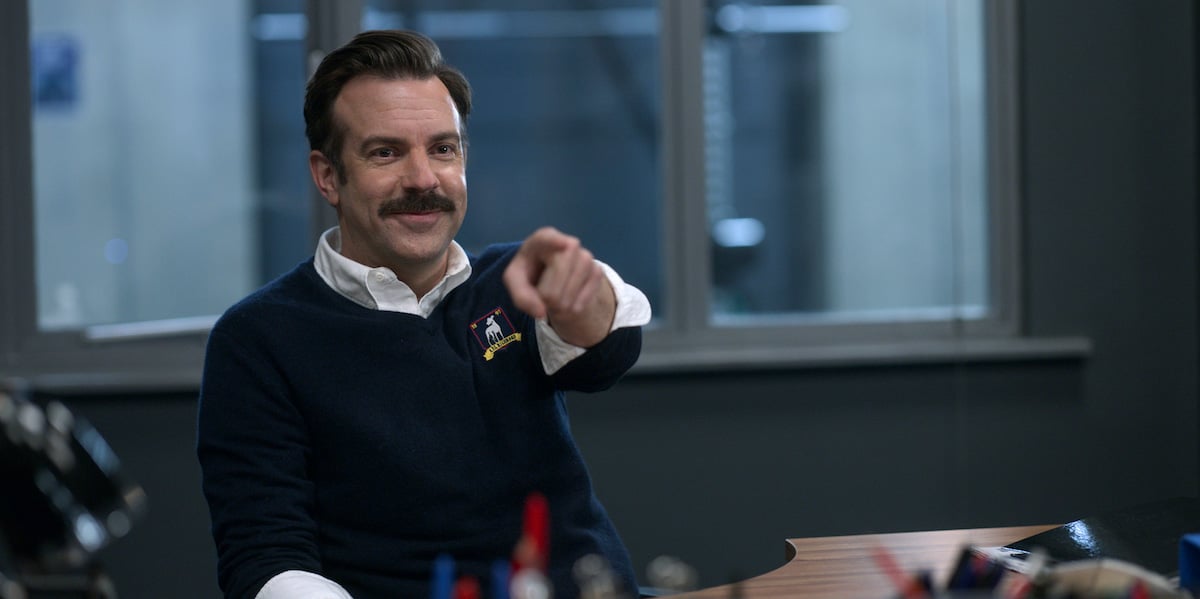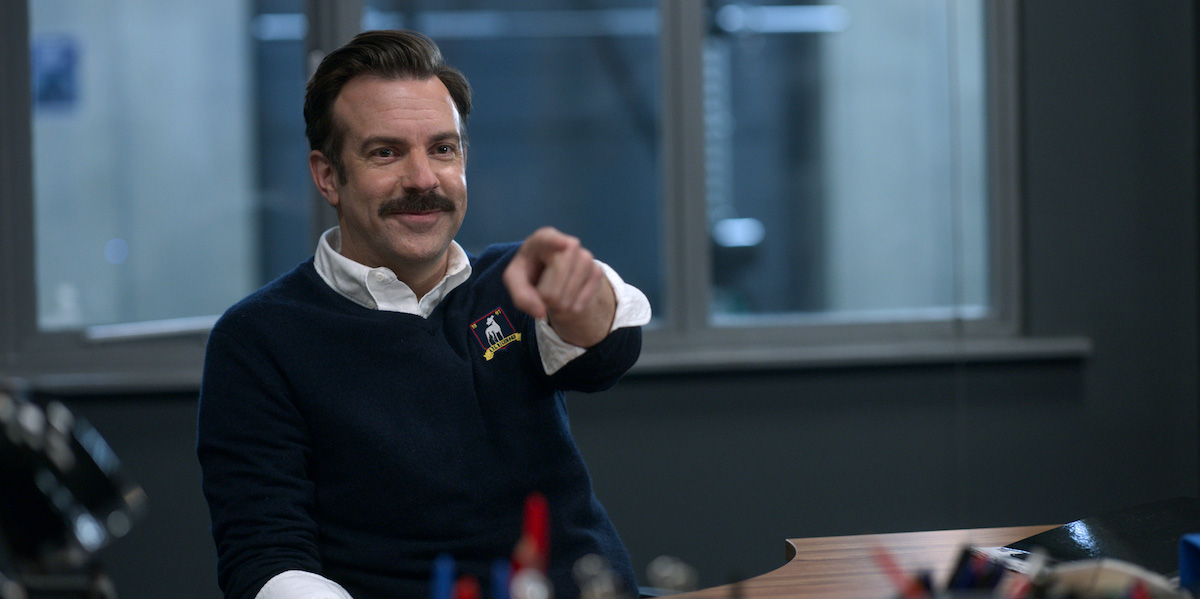 Olivia Wilde helped inspire 'Ted Lasso'
Another person who helped make Ted Lasso happen was Olivia Wilde, Sudeikis' ex-fiancée. The couple met at an SNL finale party in 2011 and share two children, Otis and Daisy. Sudeikis told GQ in July 2021 that Wilde encouraged him to take Lawrence's suggestion to make Ted Lasso a series back in 2014 or 2015. But he had to figure out why Ted would make such a huge move from the U.S. to the U.K. to coach a sport he didn't know.
"'Why would a guy at this age take this job to leave? Maybe he's having marital strife. Maybe things aren't good back home, so he needs space,'" Sudeikis said of his thought process. "It had to be that way. That's what the show is about."
So no, Sudeikis and Wilde's breakup did not inspire Ted Lasso. But Wilde's encouragement during their relationship did help make it happen. And it all culminated in the comedy is sweeping the Emmy nominations.
Ted Lasso has been green lit for season 3. And we're more excited than Rebecca getting her weekly biscuits.