Was 'The Pioneer Woman' Ree Drummond Rich Before Her Food Network Show?
Food Network fans certainly have their favorite celebrity chefs, and Ree Drummond has attained quite a following over the years. Known for her hit series, The Pioneer Woman, Ree makes simple, easy-to-follow recipes that taste delicious — and we also get a glimpse into what her country life is like living on the ranch. She loves to tell stories of how she ended up near Pawhuska, Oklahoma, when she once had dreams of being a big-city kind of woman, and fans love to hear her tales of her cattle rancher husband and four kids.
Ree seems down to earth and just like any one of us — but was she rich before her Food Network show took off? Here's what we know.
Ree Drummond has made millions from her multiple successful business endeavors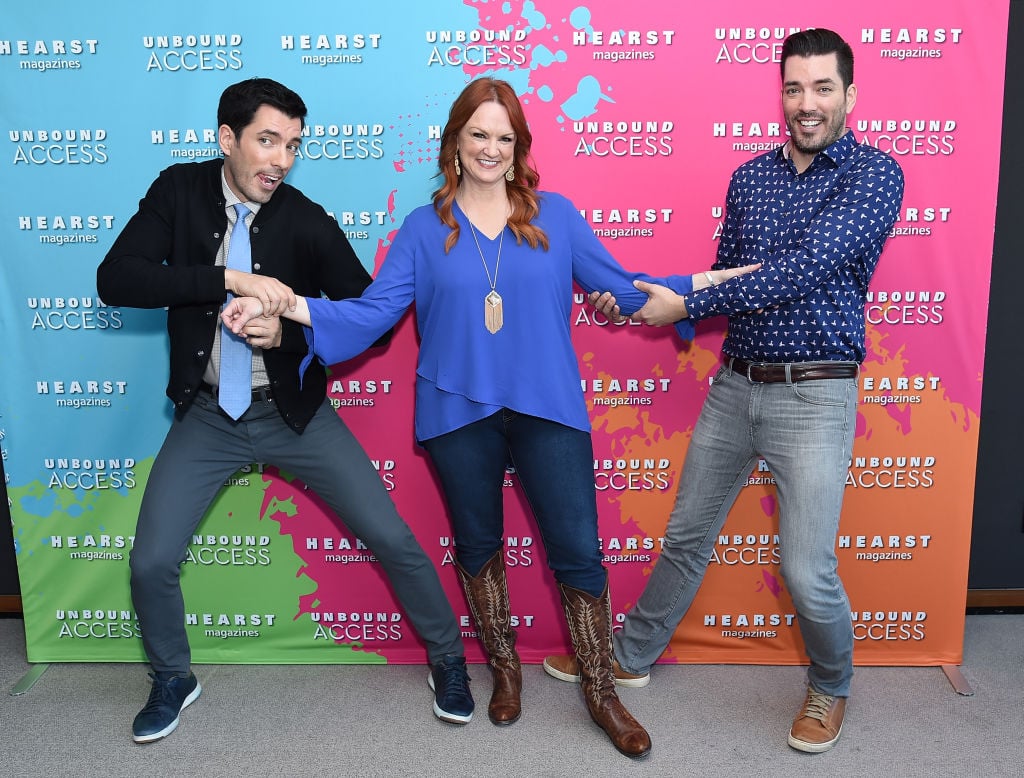 Judging from how humble Ree Drummond appears on her show, it's hard to remember The Pioneer Woman is actually worth millions. She first got her start in the entertainment business with her blog of the same name, and so began her life in the spotlight. Her blog didn't originally include her recipes — rather, it detailed her funny stories of life on the ranch, and she added in the photos she would take of her daily life, too. Slowly, she started to incorporate her food. Now, life as The Pioneer Woman means a booming business and big money coming in.
While Ree still keeps up with her blog and, of course, her food show, she and husband Ladd also run The Mercantile, a huge general store and restaurant in Pawhuska, Oklahoma, that always has a line out the door. Not only that, but she now owns her own boutique hotel called The Boarding House. And we can't forget that she and Ladd get millions of dollars from the government for helping protect wildlife with their many acres of land, too. All in all, it appears the Drummonds have a net worth of around $50 million.
She seemed to grow up quite wealthy
So, did Ree acquire all the wealth through her successful blog and food show? It appears she may have actually grown up relatively rich. While Ree talks quite a bit about loving the city, The New Yorker notes she grew up not far from where she lives now. Her hometown was Bartlesville, Oklahoma, and the publication notes her mother was a stay-at-home mom while her father was an orthopedic surgeon. "Her life revolved around ballet classes, her parents' country club, and summer trips to Hilton Head, South Carolina," The New Yorker went on to say.
Others on Reddit also backed up the claim that Ree came from wealth. "Bartlesville was the headquarters for Phillips Petroleum for a long time, and there was a lot of money in that town, still is in some pockets," one Reddit user said. "She may not have been a big city girl, but she wasn't living in a shack and making dinner from 2 potatoes and a can of beans, either."
We can't forget that her husband, Ladd, also seemingly comes from money, too. Ladd is a third-generation cattle rancher, and his family business is thriving.
Fans think she's been dishonest with her money and upbringing
There's no doubt Ree has plenty of fans, but it seems a number of her followers think she hasn't been totally honest with her fan base regarding her financial status. While Ree portrays a down-home cook who can relate to her viewers, many think she puts on a fake persona in order to seem relatable. "I bailed out around the time when they were building The Lodge and it became glaringly obvious that they were loaded and not just some normal farm family," one of her fans wrote on Reddit. And many others had the same sentiment.
We may never know the full extent of Ree's wealth during her youth, as it's unlikely she'd ever be that candid. But we do know that as long as she has delicious food to share and stories of life on the ranch to tell, her program and blog will continue to be popular for years to come.
Check out The Cheat Sheet on Facebook!