How to Watch the 'After We Fell' 2021 Movie: When Will It Go to Netflix?
Anna Todd's After book series hit the big screen. And like them or not, After and After We Collided are streaming on Netflix. Now, After We Fell is coming to theaters on Sept. 30, 2021. Fans (and other curious viewers) want to know how to watch After We Fell. It's not as simple as many might think—the movie won't debut on Netflix.
Some critics accused the After films of glorifying Tessa and Hardin's toxic relationship. Nevertheless, there are plenty of moviegoers thirsty for more. So where can they watch After We Fell?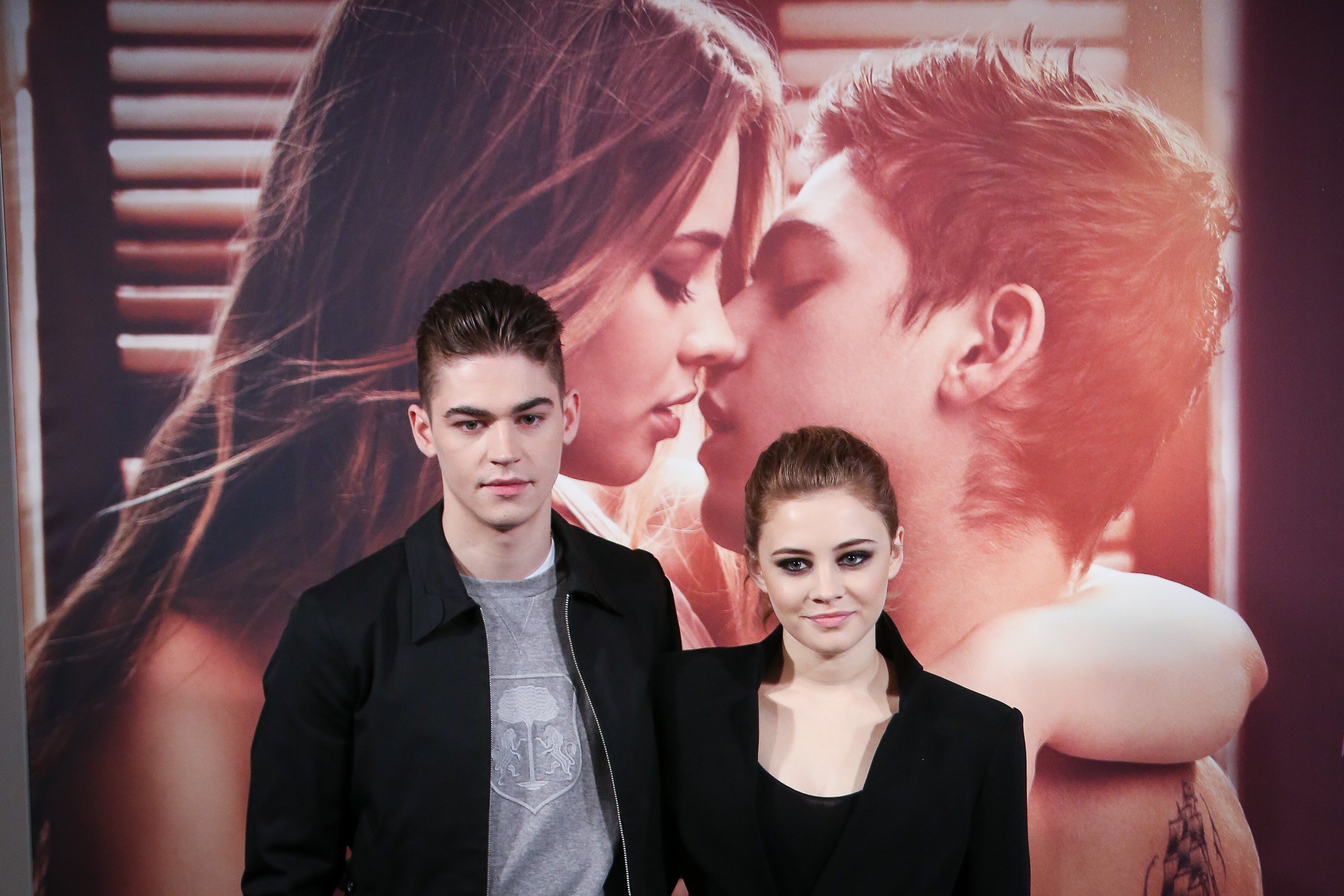 What happened in 'After We Collided'?
A month after her breakup with Hardin, Tessa gets an internship with a local publisher. In a Fifty Shades of Grey-déjà vu, Tessa goes to a nightclub with her new coworkers and drunkenly calls Hardin. In between their sexy nights together, the two aggressively fight.
The rekindled couple tries to mend their relationship but falls back into the same patterns. Hardin is jealous every time Tessa is with another man. Later, he becomes frustrated with her career aspirations. Vance Publishing offers Tessa a position in Seattle, which she hasn't even agreed to.
Amid another messy argument, Tessa thinks Hardin cheated on her. But when she admits she misunderstood, Tessa reveals she can't trust him. Hardin calls her the following day, resulting in Tessa's car accident. Tessa's coworker, Trevor (Dylan Sprouse), has a crush on her and warns Hardin to avoid her. Nevertheless, Tessa and Hardin reunite.
RELATED: When to Stream the New Netflix Melissa McCarthy Movie 'The Starling'
How can viewers watch 'After We Fell'?
Josephine Langford is an Australian actor known for her earlier roles in Wish Upon and the 2021 film Moxie. She is the sister of the 13 Reasons Why and Knives Out actor, Katherine Langford. Josephine established herself as a leading lady from the After series.
In an interview with Anna Briand, Langford discussed her takeaway from After We Fell: the "behind the scenes process."
"Just little things that you would never know if you weren't there, and you didn't go through that experience," Langford said. "It's [the] kind of things no one can teach you [that] you just have to pick up for yourself."
Since the first two films are on Netflix, viewers assumed After We Fell would stream soon. Unfortunately, this isn't the case. After We Fell only reaches theaters on Sept. 30. But before any fans lose hope, there should be a Netflix premiere sooner than later.
'After We Collided's Netflix release date predicts 'After We Fell'
Countless fans associate the After movies with Netflix. But it's not distributed by the streaming giant. Instead, Open Road Films distributes each flick.
The After series has had a pattern in terms of its streaming options. After We Collided's release date was Oct. 23, 2020, in the U.S., and Netflix released it on Dec. 22. If the streaming pattern continues, After We Fell could reach Netflix in late November or December. Fans should look at Netflix's lineup as they approach winter 2021.
Many ecstatic viewers hope to rent the film on demand. Open Road Films has not confirmed when the on-demand option will be available. However, this will depend on the box office numbers.
RELATED: Netflix's Top 10 Original Movies That Are Must Watches