Here's How to Watch BTS' 2021 Grammy Performance After It Airs
They're lighting it up like "Dynamite." BTS was recently announced as one of the performers at the 2021 Grammy Awards, in addition to being a Grammy-nominated band in the Best Pop Duo/Group Performance category.
Here's what we know about BTS, their upcoming performance at the Grammy Awards, and how to stream it after it airs.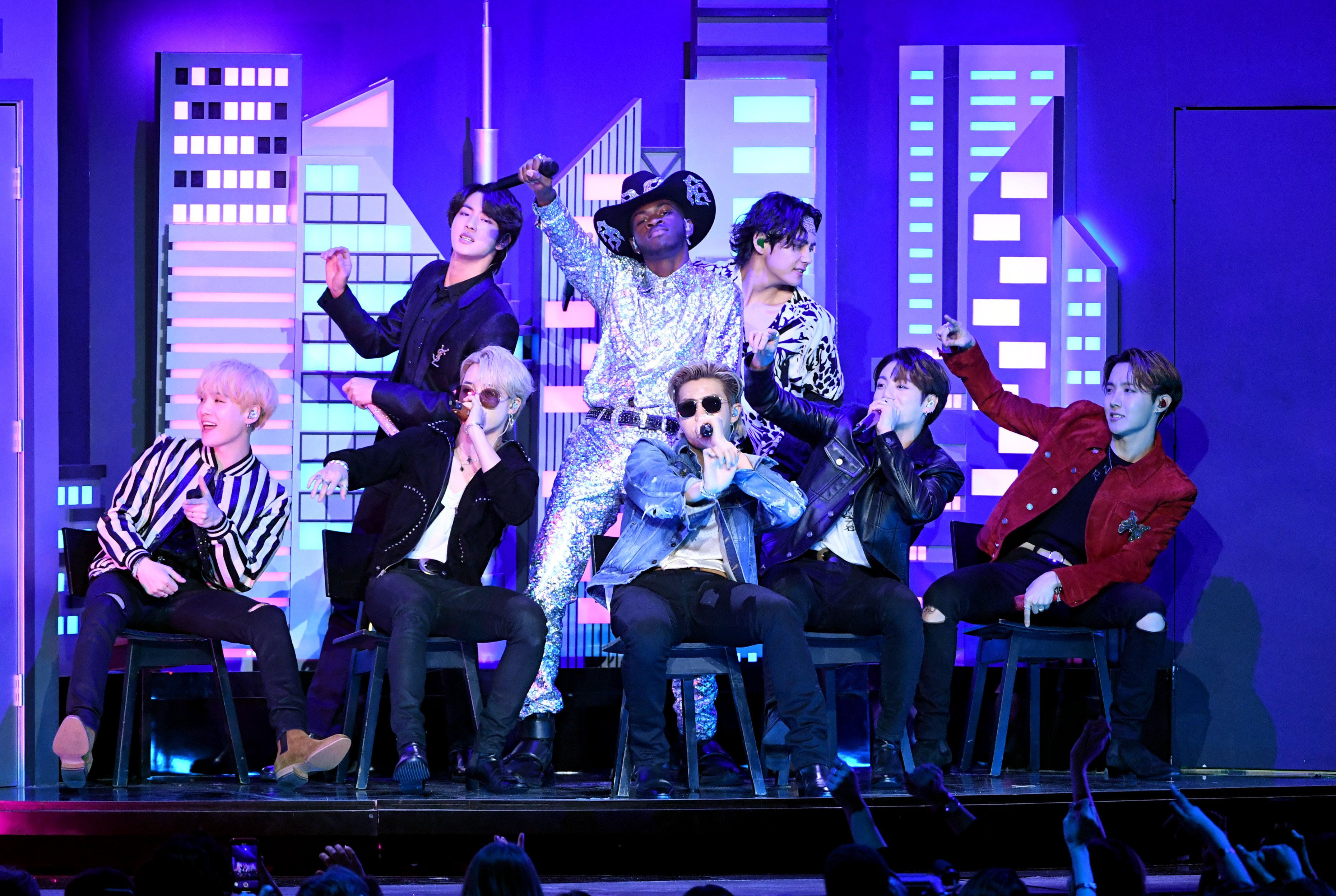 BTS is officially performing at the 2021 Grammy Awards
This K-pop group had a few historic moments at this award ceremony. They were the first boy band from Korea to present an award in 2019. In 2020, they were the first K-pop group to perform at the ceremony, alongside Lil Nas X for a remix of "Old Town Road."
This year is even more special, as it's the first time BTS earned a nomination. That was for their 2020 single, "Dynamite," which later appeared on the album Be (Deluxe Edition.) On March 7, the Grammy Awards also announced the group would be performing at the ceremony. 
"I grew up watching American award shows, so obviously we all know and I know the importance of the Grammys," Suga said during an interview with Billboard. "It's a dream anyone working in music has."
"[The Grammy nomination] motivates us to work harder," RM added. "As Suga said, if you are in music, the Grammy Awards are something that you cannot help but to look toward and set as an eventual goal."
How to watch BTS' Grammy performance live
This ceremony may look different from years past, with extra safety measures in place due to the coronavirus (COVID-19) pandemic. However, there will still be live performances from BTS, Dua Lipa, John Mayer, Harry Styles, Taylor Swift, and more.
According to the Grammy Awards website, the award ceremony will broadcast on Sunday, March 14, 2021, at 8:00 p.m. ET/5:00 p.m. PT on CBS Television Network. The ceremony will also be available to stream live and on demand on Paramount+.
BTS' performances are, typically, available on YouTube after they air live
If you want to re-watch BTS' Grammy Award performance, YouTube is probably your best bet. Currently, the BTS and Lil Nas X Grammy performance of "Old Town Road," featuring Billy Ray Cyrus, is available for streaming on the platform. 
Thanks to the YouTube Channel BANGTANTV, fans can normally get a behind the scenes look at BTS' adventures. One episode detailed their journey to the 62nd Annual Grammy Awards. Presumably, another video clip will detail the group's appearance at the upcoming ceremony. 
The Grammy Awards take place on March 14, 2021. In the meantime, the "Life Goes On" music video by BTS is now available for streaming on YouTube. The K-pop group's deluxe album, titled Be, is available on Spotify, Apple Music, and most major streaming platforms.