How to Watch 'Dexter: New Blood' Early
Dexter fans have been counting down the days to the revival ever since its announcement. The show, which told the story of a man who was a crime scene technician by day and serial killer by night, will get 10 new episodes, set to premiere on Sunday, Nov. 7. But there's a way to watch the show a bit earlier.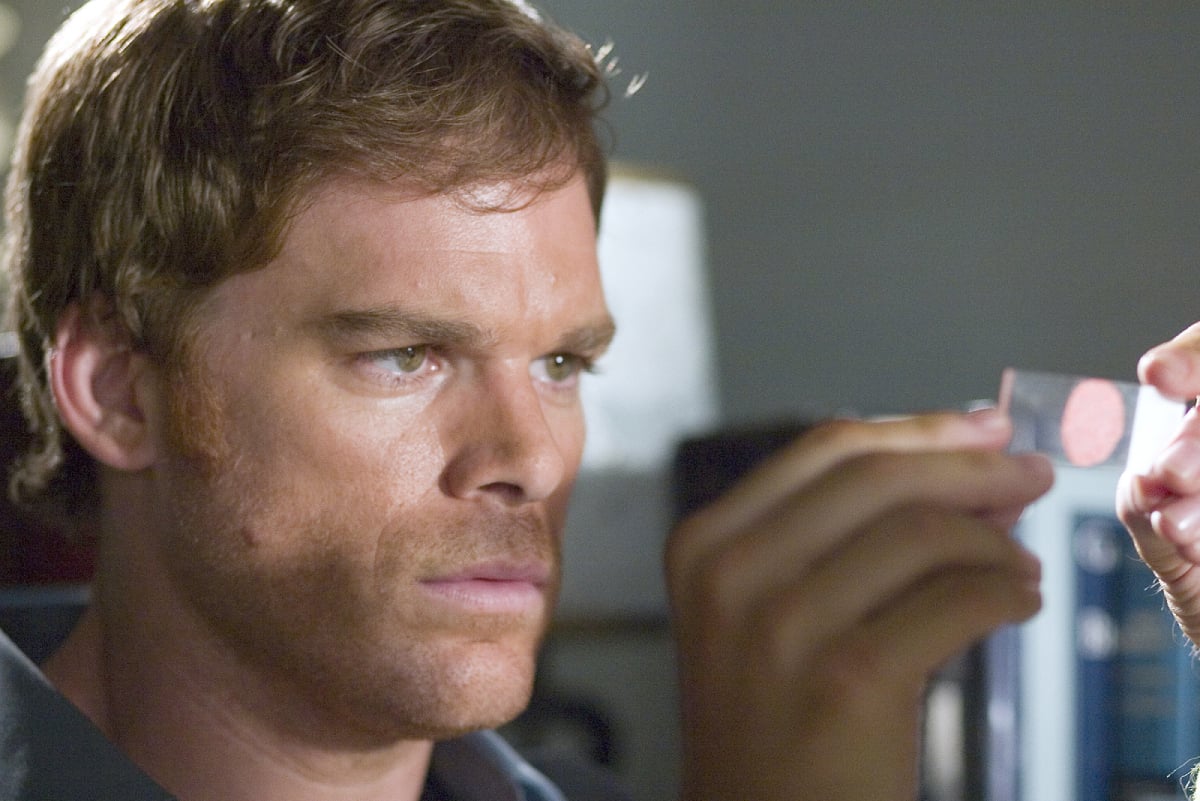 How to watch the new 'Dexter'
Showtime will release new episodes of Dexter on its app at midnight on Sundays starting Nov. 7, according to a tweet shared on the show's official Twitter page. That's almost a day before they air on cable when the show's new season arrives at 9 p.m. ET. The network only asks that early viewers avoid tweeting spoilers until the episode airs live and to use the "Dexter" hashtag when beginning to discuss the show.
RELATED: 'Dexter' Fans Can Watch Hidden Episodes While Waiting for Revival
What is the 'Dexter' revival about?
The revival comes eight years after Dexter's controversial series finale, which saw the character fake his death to live a quiet life in the woods. He remains in hiding in the revival, living in the fictional remote town of Iron Lake, New York. He uses the alias Jim Lindsay, works as a sales clerk, and dates the local police chief.
"When we meet him [in the revival], he is living a very calm and abstinent monastic life in upstate New York in a fictional town called Iron Lake," showrunner Clyde Phillips explained to the website Drama Quarterly.
"He works at the fish and game store, surrounded by weapons of minor destruction and by the trophies of what other people have killed – deer heads and stuffed trout on the wall," he added. "We also learn he's got a new girlfriend who is the chief of police. He can use that accessibility to the police station to his advantage, because even though he's had a monastic, abstinent life, this is Dexter and Dexter is going to kill people."
The villain of Dexter: New Blood is a man named Kurt Caldwell. Played by Clancy Brown, he's an Iron Lake native with deep ties to the community.
"He's realized the American dream by going from driving big rigs, just like his father did, to now owning several trucks and the local truck stop," his character description reads, per Deadline. "Powerful, generous, loved by everyone – he's a true man of the people. If he's got your back, consider yourself blessed. But should you cross Kurt, or hurt anyone that he cares for… God help you."
The revival will also see the return of an important character
The rise of Dexter's dark passenger will coincide with the return of Harrison Morgan, Dexter's son. Fans will recall that Dexter left him with Hannah McKay in the original series finale, but somehow, Harrison managed to find him.
RELATED: New 'Dexter: New Blood' Sneak Peek Shows Dexter and Harrison Confrontation
"It's been a long time and I haven't seen him and I've been looking for him," Jack Alcott, who plays the teen, told Entertainment Weekly, when discussing his role on the show. "What I can say is that Harrison has had a really rough time for the past eight years. Like, it's not been great." 
"He learns that his dad is not dead and goes to find him," he continued. "That's what you see for the first two-thirds of the season, sort of intermittent sprinklings of me, this mystery stalker. It's me following him, trying to confirm his identity. I'm finally able to see him and confront him. It's just a heartbreaking scene and a really fun one to film."
Fans can watch it all starting Nov. 7.