Where Can You Watch 'Superman and Lois'?
Where can you watch The CW's 'Superman and Lois'?
Though many people's favorite TV shows hit production snags in 2020, 2021 is off to a great start with tons of new, exciting shows satisfying audiences. Though Marvel has made big waves with their recent Disney+ shows, DC fans already have gotten something on the small-screen to be excited about. Much to the excitement of fans of the iconic man of steel, Superman and Lois debuted this year.
The new show explores the titular characters returning to Smallville, Kansas to put down roots and start a family– though it can't be so easy for Superman to just retire. The show was such a smash hit with fans that it was immediately renewed for a second season. With so many fans accustomed to on-demand streaming, many have been wondering where they can catch up on the latest adventures of Clark and Lois.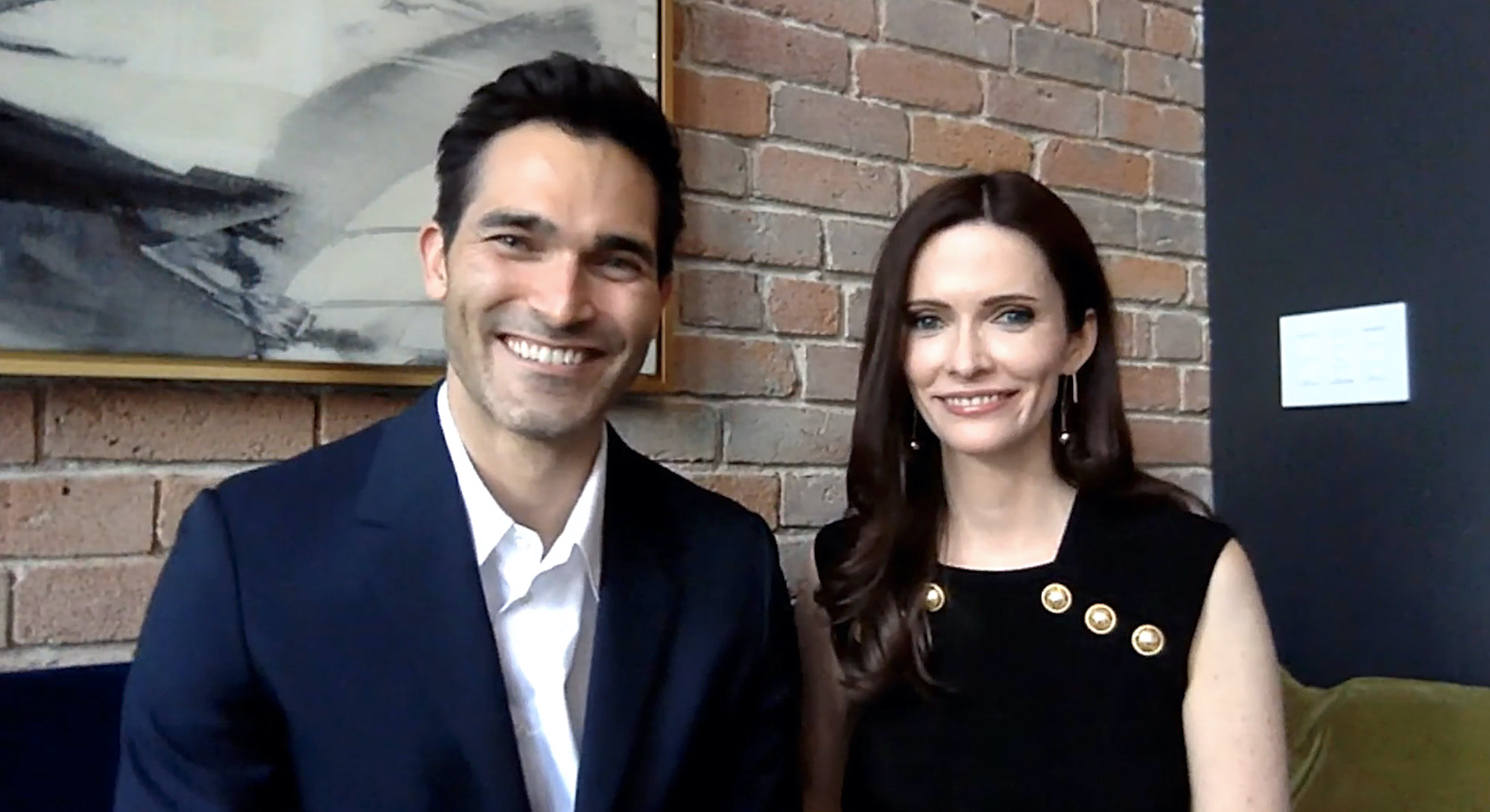 Where Superman and Lois fits into Superman stories
Superman and Lois is the latest in a long line of reiterations of the beloved superhero. The first time the caped Kryptonian showed up on screens for a major story was 1951's Superman and the Molemen, though Superman had long been a cherished character on the pages of comic books. Like the comics they draw inspiration from, Superman's TV and movie appearances are often disconnected from each other, and present different versions of the same character rather than one continuous story.
People looking for the same Superman from the iconic '80s films or DCEU fans wanting to see Henry Cavill wear the cape as the Superman won't find it in Superman and Lois. This is the latest installment in The CW's "Arrowverse" that kicked off with Arrow 11 years ago. Though this will be Superman's first show in the franchise, he certainly hasn't been absent from the Arrowverse.
The premiere of Supergirl season 2 in 2019 introduced Tyler Hoechlin as the character, and he stayed pretty active in the plot of the show, now airing its sixth and final season during the mid-season break for Superman and Lois. Fans are thrilled to see an already beloved character arrive to take the torch as Supergirl ended, making the transition to a new generation of stories in the Arrowverse.
Big shoes to fill
Though no one would think of Superman as someone who can't live up to high-pressure situations, keeping fans happy with the treatment of previous Arrowverse stories has been a tall order for the Superman and Lois team. Over 11 different series in the franchise, a lot has happened. Keeping consistent history and clear continuity is important to fans in interconnected franchises, and events in Supergirl and other shows have drastically changed the world in which the new show is supposed to occur.
Before the series aired, fans were terrified that the foundational character development Clark Kent experienced on the beloved Supergirl would be conveniently edited away. Even worse, some worried that the events of its predecessor would be disregarded altogether. A Hypeable article from 2020 illustrates fears of loyal fans, terrified that early announced recasts were signs of doom for the Arrowverse franchise.
As Superman and Lois is on a break while fans can see Supergirl season 6, it seems pretty likely that all of the wrinkles and inconsistencies will be ironed out. The Arrowverse team has managed to weave some complex and amazing plots over more than a decade, and they'll probably deliver again. With an 87% fresh rating on Rotten Tomatoes, the show seems to be off to a great start.
Where to watch Superman and Lois
Since Superman and Lois is in the middle of its first season, there aren't a ton of places to stream it yet. It is available to YouTube TV subscribers or can be caught on live network TV on The CW. It is noticeably absent from Netflix, where fans have typically caught Arrowverse shows like Supergirl before. According to NetflixLife, The CW's deal with the streaming platform has changed, and now Superman and Lois will likely end up on HBO Max before Netflix.
Though some fans may be frustrated not finding the show on their favorite service, The CW currently provides all episodes of Superman and Lois streaming on their site. They allow fans to stream the episode free the day after it releases so those with busy schedules can keep caught up.
Fans can't wait to see how the new show wraps up its first season when it returns. While Supergirl wraps up in the meantime, viewers can know that on May 18th the man of steel and Lois Lane will be there to take the torch. Between the series finale and the rest of the series premiere, many fans have no clue what to expect but are thrilled to be getting so many new stories for the iconic Superman.