'The Chi' Season 5: Watch the Trailer Now
In the trailer for 'The Chi' Season 5, Douda returns to Chicago, Tiffany continues to go behind Emmett's back with Rob, and so, so much more.
It's almost time to return to The Chi, Showtime's hit series by Emmy-winning writer Lena Waithe. Focusing on a variety of characters from the Southside of Chicago, whose lives collide after a tragic event in their community, the show has become one of the most popular shows on the network, lauded for its characters and realistic portrayal of inner-city living. After leaving off on a cliffhanger, the show is finally about to return in June. But in the meantime, check out the trailer for The Chi Season 5.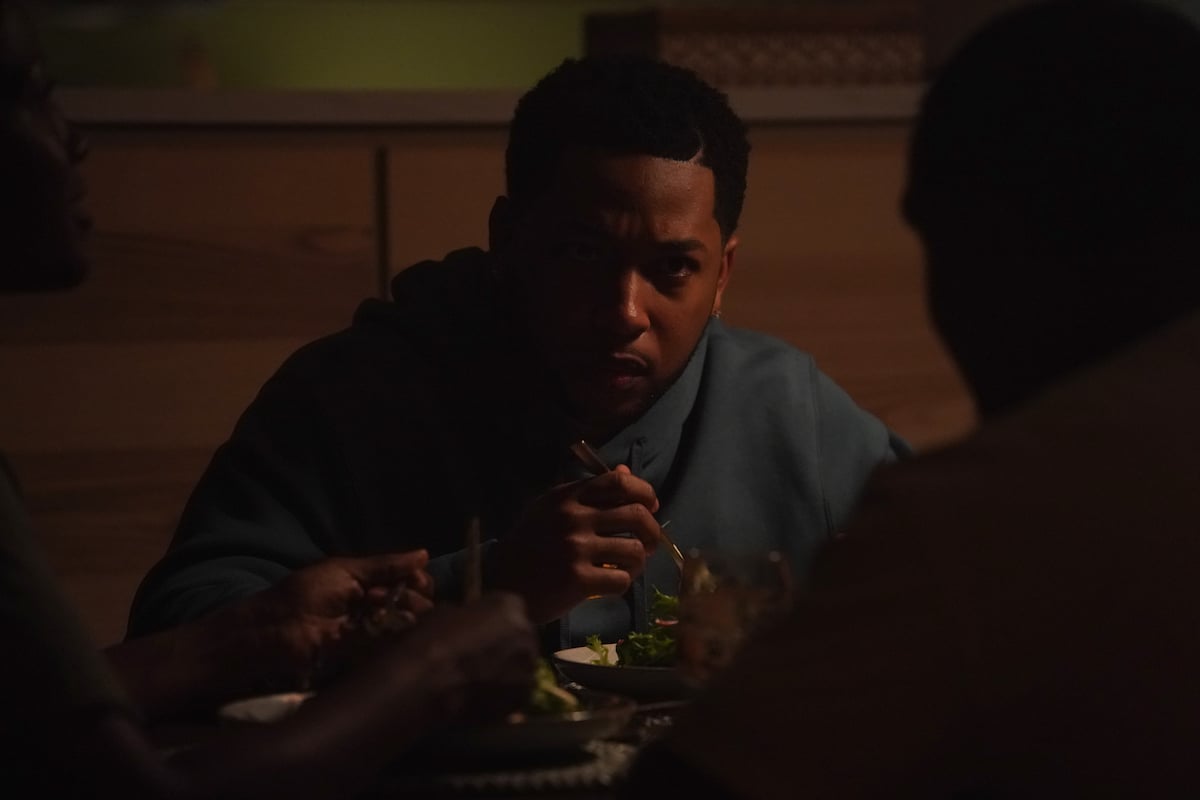 The trailer for 'The Chi' Season 5 is a new chapter
This season of the show, according to the synopsis from a press release, "delves deeply into the many joys and complications of Black love: relationships, children, career, community, and self. Emmett (Jacob Latimore) and Tiff (Hannaha Hall) forge ahead as co-parents, while Tiff grows closer with Rob (Iman Shumpert). Kevin (Alex Hibbert) finds new love in an unexpected place, while Jake (Michael V. Epps) and Papa (Shamon Brown Jr.) try to resolve things with Jemma (Judae'a Brown) and Maisha (Genesis Denise Hale)."
"New mom Kiesha (Birgundi Baker) works to build her life with baby Ronnie, while Nina (Tyla Abercrumbie) and Dre (Miriam A. Hyman) work at rebuilding their union as they support Lynae (Zara Primer)," the synopsis continues. "Jada (Yolonda Ross) assesses her life post-cancer and where Suede (Bernard Gilbert) fits, while Darnell (Rolando Boyce) considers the past for guidance on his future with Dom (La La Anthony)."
Meanwhile, according to the synopsis, "Roselyn's (Kandi Burruss) new pet project places her at odds with Tracy (Tai Davis). Meanwhile, with a push from Douda (Curtiss Cook) and a helping hand from Shaad (Jason Weaver), Trig (Luke James) considers a political run that might help his city, but at what cost to him and his family?"
The trailer offers a brief look at everything that's coming up in The Chi Season 5. Check it out:
Where the show left off
The latest season of The Chi ran from May to August of 2021 and focused on a community push for police reform after Jake had a violent confrontation with officers. Chicago Mayor Otis "Douda" Perry kicked off those calls, but he was forced out of office amid a potential scandal involving Jemma's father.
The last time viewers saw him, Roselyn was dropping him off at some location with his bags. But showrunner Justin Hillian had said there would be more to come from that storyline.
"We definitely want to continue to show what the possibilities could be for the neighborhood and for people looking after one another," he told TVLine.
"Lena [Waithe] has very little interest in dealing with the police at all," Hillian continued. "So ideally, we'd be able to completely remove them and have the community deal with its own issues, because the show has always been about the community. So to keep it like that, we think makes everything a little more fertile and a little more interesting."
'The Chi' Season 5 will be available to watch this summer
The good news is that viewers only have a few weeks left until The Chi is back. The first episode will arrive on Friday, June 24 on streaming and on-demand for those subscribed to Showtime — two days before it premieres live at 9 p.m. ET, the network said in a statement shared with Showbiz Cheat Sheet.
"We're so honored to be in our fifth season and grateful to the fans that show up for us and make sure people know about THE CHI," said Waithe. "We appreciate the fans so much and hope everyone enjoys this upcoming season. Lots of love."