How to Watch 'When Sparks Fly,' Meghan Markle's Fourth of July-Themed Hallmark Movie
Before she lit a fire in Prince Harry's heart, Meghan Markle was setting off sparks of a different kind in the Hallmark Channel movie When Sparks Fly. The Fourth of July-themed romance from 2014 stars the Duchess of Sussex as a journalist who returns to her hometown and reconnects with her first love. Naturally, it's the perfect flick for royal fans to stream this Independence Day. 
What is 'What Sparks Fly' about?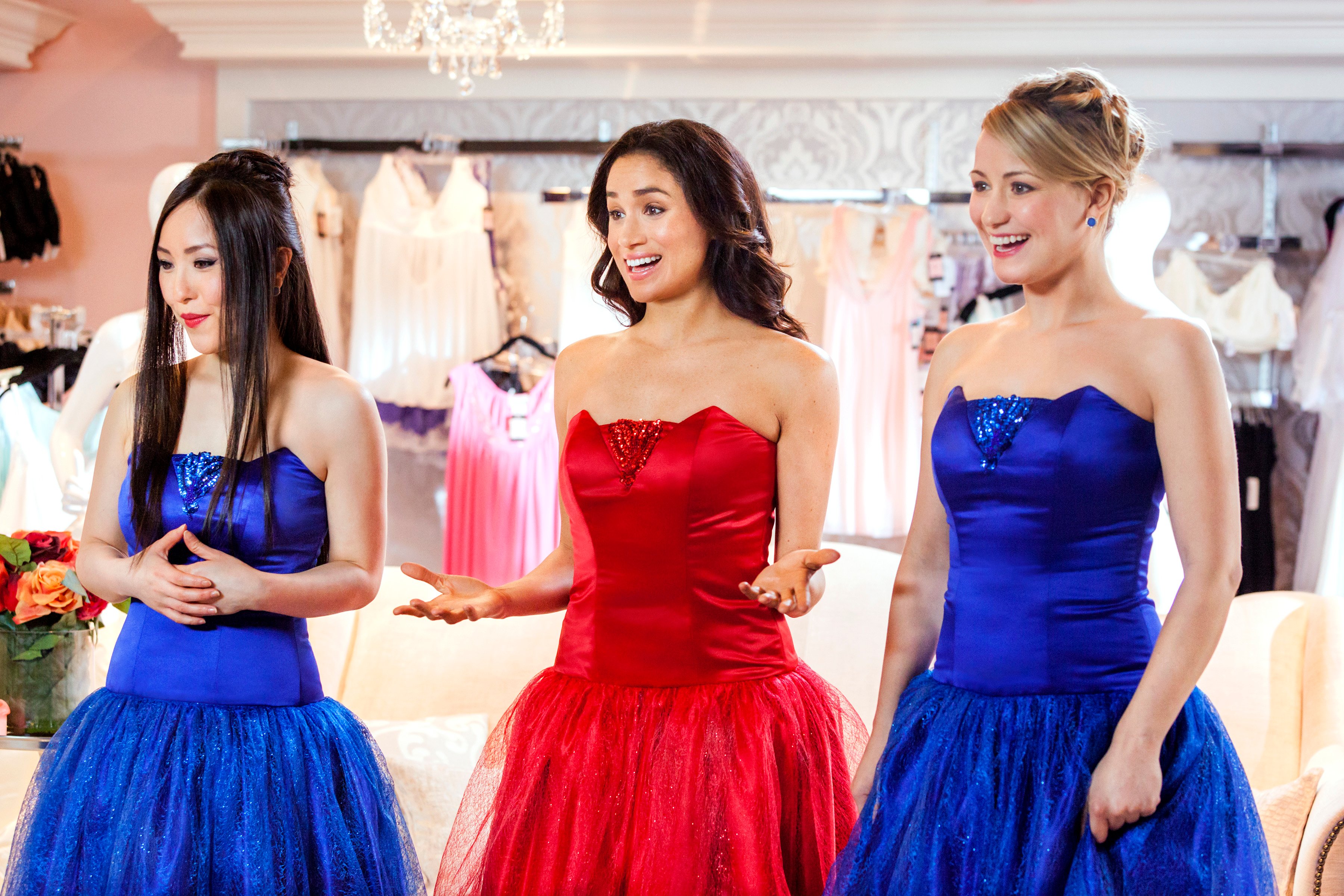 RELATED: Missing Meghan Markle? The Best Hallmark Movies to Watch Featuring the Duchess of Sussex
In When Sparks Fly, Meghan plays Amy Peterson, a journalist at a Chicago newspaper. After learning that her family is in the fireworks business, her editor sends her back home to write a feature on her parents and her hometown's elaborate Fourth of July celebration. 
Amy's return visit just happens to coincide with her childhood best friend Sammie's (Kristina Pesic) wedding. Sammie's an Independence Day enthusiast (her dress is flag-themed) and she wants Amy to help plan her red, white, and blue celebration. Amy is happy to lend a hand, but things are a little awkward, because Sammie is marrying Hank (Christopher Jacot), Amy's first love. Plus, things aren't going so well with Amy's big-city boyfriend Phil (Lochlyn Munro).
Not only does Amy have to deal with her ex marrying her best friend, but it turns out the town's big Fourth of July extravaganza is in jeopardy. Can Amy save her love life and the town's fireworks celebration in time for the holiday?
How to watch Meghan Markle in 'When Sparks Fly' 
RELATED: How Prince Harry and Meghan Markle Celebrated Their First Fourth of July in America
When Sparks Fly is currently available to stream on Hallmark's streaming service Hallmark Movies Now. It's also available to purchase on Amazon Prime Video, Vudu, YouTube, and iTunes. 
When Sparks Fly will also air Thursday, July 1 at 9 p.m. ET on Hallmark Drama, and again on Tuesday, July 27 at 9 p.m. ET.
Meghan Markle's Independence Day message 
The same year she starred in When Sparks Fly, Meghan shared some thoughts on Independence Day on her now-defunct blog, The Tig. In the post, she encouraged people to celebrate their independence. 
"Raise a glass to yourself today – to the right to freedom, to the empowerment of the women (and men) who struggle to have it, and to knowing, embracing, honoring, educating and loving yourself. On this day, and beyond, celebrate your independence," she wrote.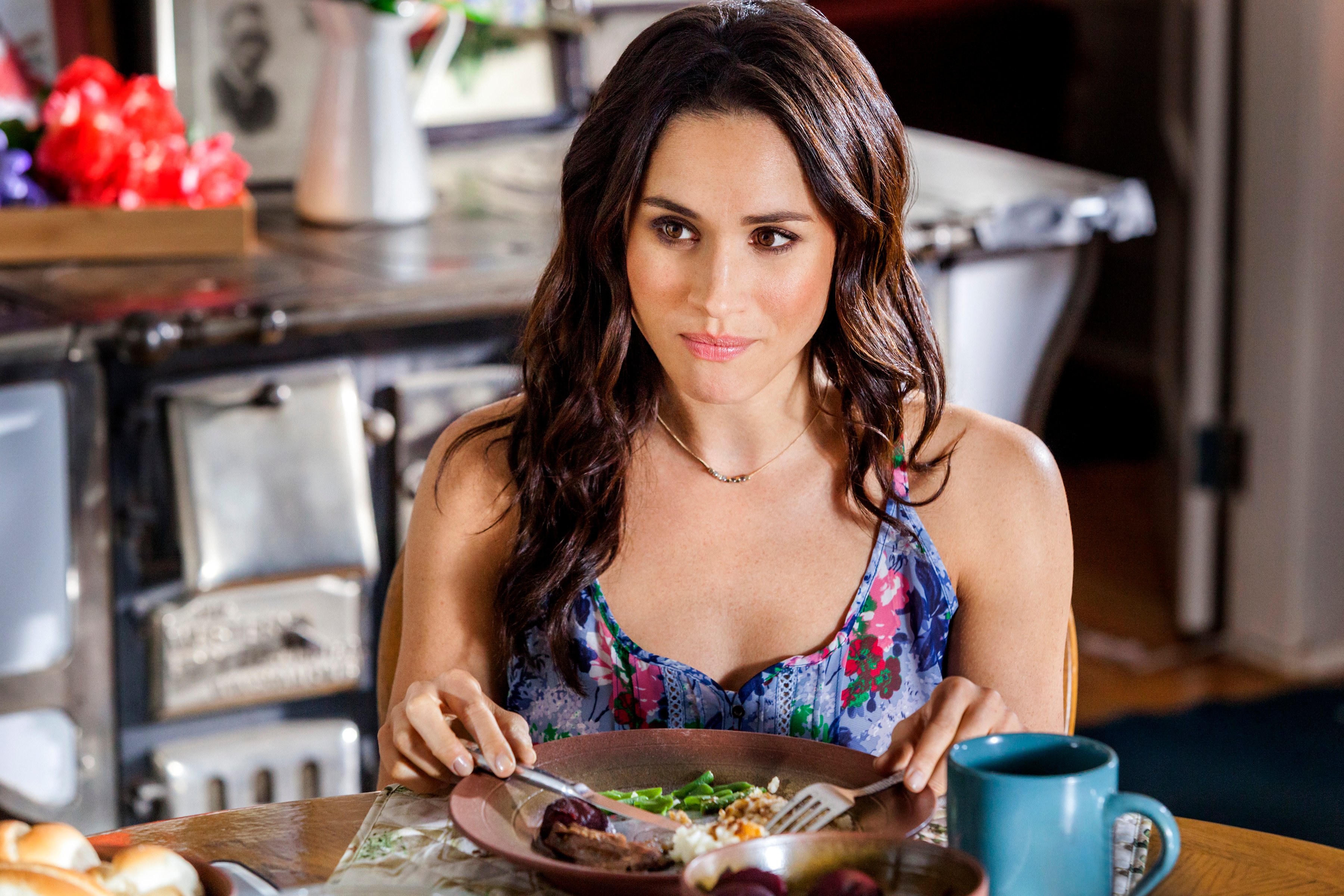 Meghan went on to quote Nigerian writer Chimamanda Ngozi Adichie's TED Talk on gender equality, which she said "resonates deeply, and acts as a reminder of how far we've come, and yet how far we still have to go." The quote reads, in part: 
We teach girls to shrink themselves, to make themselves smaller. We say to girls, you can have ambition, but not too much. You should aim to be successful, but not too successful. Otherwise, you would threaten the man. Because I am female, I am expected to aspire to marriage. I am expected to make my life choices always keeping in mind that marriage is the most important. Now marriage can be a source of joy and love and mutual support but why do we teach girls to aspire to marriage and we don't teach boys the same? 
Check out Showbiz Cheat Sheet on Facebook!