WayV Announces Comeback With First Full-Length Album 'Awaken the World'
After months of anticipation, WayV's next comeback was officially announced. On June 9, the septet will release their first full-length album, Awaken the World. The album will consist of 10 songs, meaning fans will have an abundance of content to enjoy.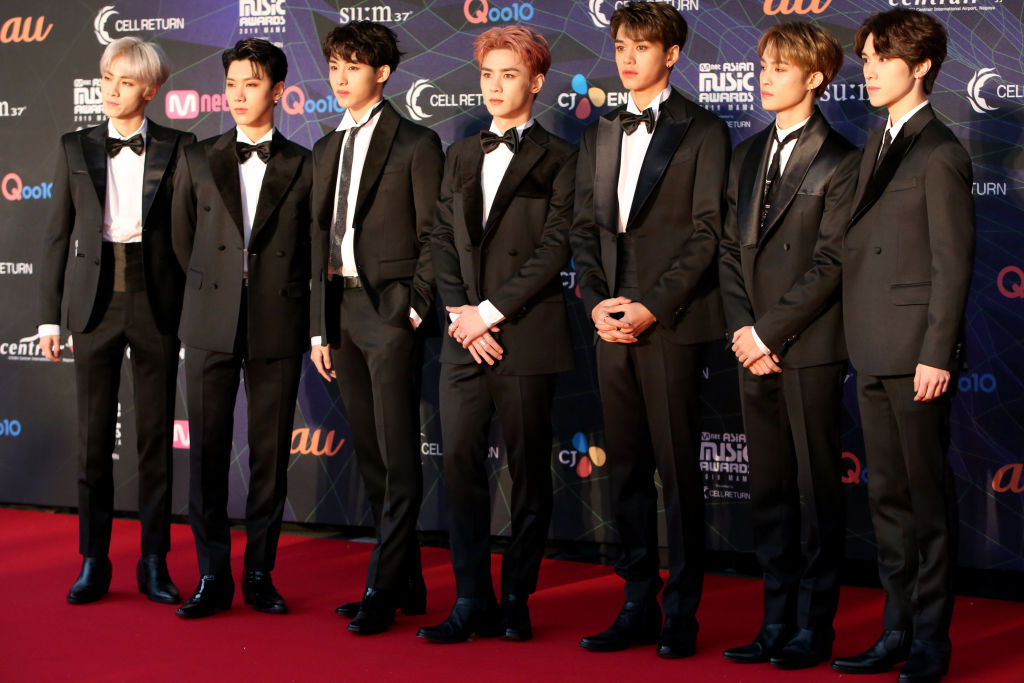 WayV debuted in 2019
WayV is a Chinese sub-unit of SM Entertainment's NCT and is made up of seven members: Kun, Ten, Lucas, WinWin, Xiaojun, Hendery, and Yangyang. The group debuted on Jan. 17, 2019 with their first digital EP, The Vision. Their first EP features three songs, with a Chinese version of NCT 127's "Regular" serving as the lead single. 
After releasing The Vision, WayV released an EP titled Take Off on May 9, 2019. The album features six songs including a lead single by the same name, and the "Take Off" music video currently has over 20 million views on YouTube.
RELATED: Fans Celebrate 1 Year With WayV
On Oct. 29, 2019, WayV released another EP titled Take Over the Moon. That EP features six tracks including its lead single "Moonwalk." The group released a music video for "Moonwalk" and it currently has over 10 million views on YouTube. On Nov. 5, 2019, WayV released an English version of the EP's second single, "Love Talk." The music video for "Love Talk" has over 16 million views on YouTube to date.
WayV will release a full-length album
Following their 2019 releases, the group won Best New Asian Artist at the 2019 Mnet Asian Music Awards. The septet also told Billboard about their high hopes for 2020.
"In the past year, we've released three albums and that's a big feat for new artists. We challenged ourselves, experimenting with different genres of music. We all contribute creatively to all our songs, like Xiaojun, Ten, and I participated in the production aspects and the rappers in the group write their own verses," said Kun. "Obviously our goal is to write more original stuff as a group. One thing that we want to do next year is put out our official first full-length album, hopefully. We want to experiment with even more types of music and different sounds."
Ten said, "I think when we look at 2019, it'll be how we were formed and what we experienced, what we did to be in this position, what we went through. It'll be a reminder for us to keep maintaining the original intent of WayV and cherish every moment in the future."
On May 3, WayV performed a virtual concert as part of SM Entertainment and Naver's "Beyond LIVE" concert series. During their "Beyond LIVE" concert, WayV debuted a new song titled "Turn Back Time." The song will be part of their upcoming album Awaken the World which comes out on June 9.
Fans are excited for the upcoming album
While fans knew WayV wanted to release a full-length album and had a comeback planned for 2020, fans are surprised at how soon the new album will drop.
"Oh my god oh my god oh my god it's happening it's happening it's happening sound the alarms we are getting a wayv comeback i am not ready let me breath #WayV#WeiShenV#威神V," tweeted a fan.
One Reddit user wrote, "Let's GO! It feels like an eternity since their last comeback I am so ready for a full album of music to sink my teeth into!"