WayV: Fans Around the World Celebrate the Anniversary of the Group's Debut
WayV debuted with SM Entertainment and its sub-label Label V on Jan. 17, 2019. The group is the fourth sub-unit of SM Entertainment's group NCT, and the members recently participated in NCT's studio album, NCT 2020 Resonance.
Since their debut in WayV, Kun, Ten, Winwin, Lucas, Xiaojun, Hendery, and Yangyang have released multiple albums, gained millions of fans, and won global awards. On Jan. 17, fans of WayV celebrated the two-year anniversary of the group's debut.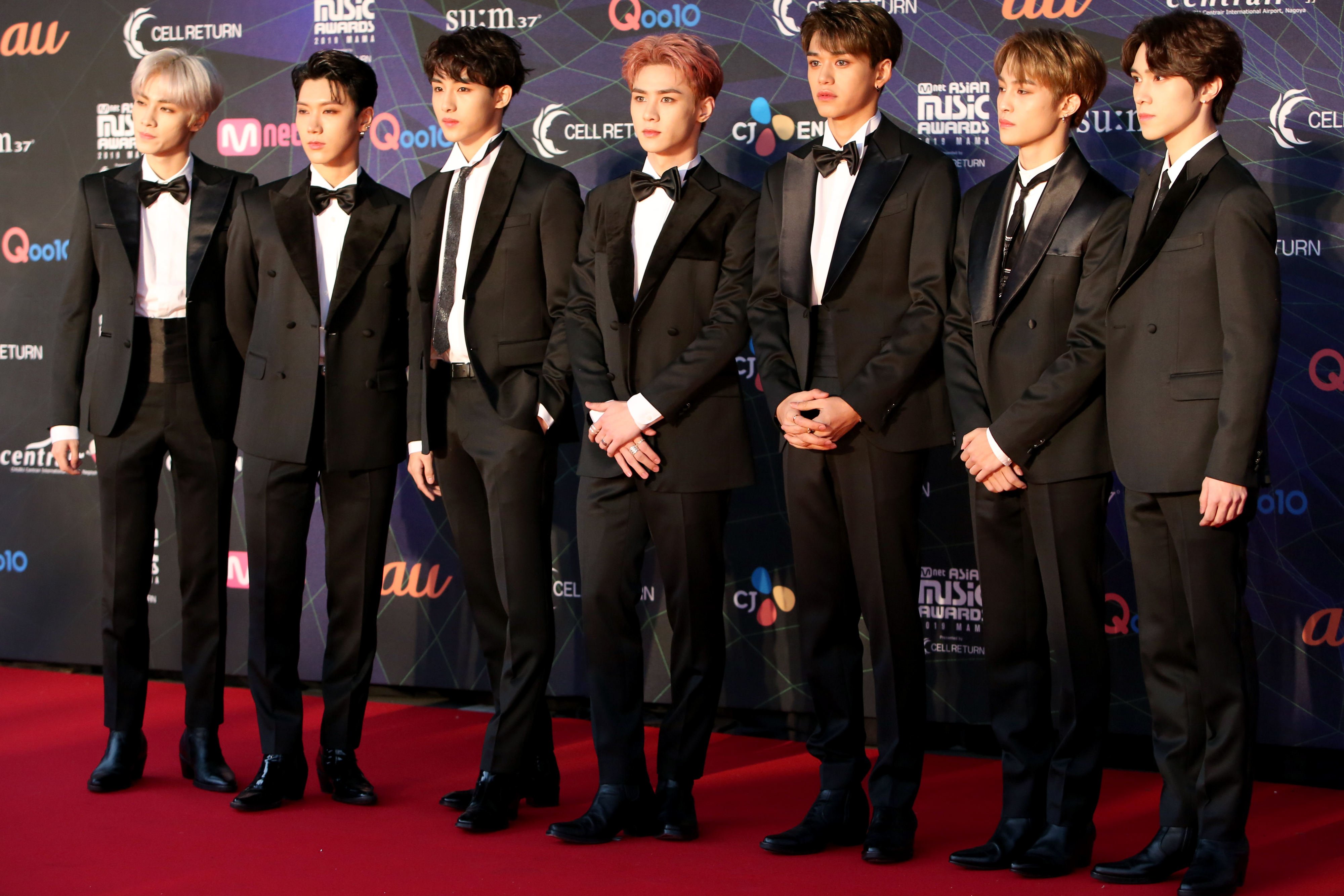 WayV debuted in 2019
The band debuted on Jan. 17, 2019 with their first digital EP, The Vision. The EP featured three songs. A Chinese version of NCT 127's "Regular" was the EP's lead single.
Kun, Winwin, Ten, and Lucas were already members of NCT while Hendery, Xiaojun, and Yangyang's first debut in NCT was with WayV. After releasing The Vision, WayV released a second EP called Take Off in May 2019 and a third EP titled Take Over the Moon in October 2019.
At the 2019 Mnet Asian Music Awards, the band won Best New Asian Artist. On June 9, 2020, WayV released their first studio album titled Awaken the World.
For NCT 2020, the members performed in the sub-unit NCT U and released the song "Nectar" as WayV. At 2020 MAMA, the band won Favorite Asian Artist.
Fans celebrated the anniversary of WayV's debut
On Jan. 17, fans celebrated WayV's debut and everything the group has accomplished. The band also posted a special video on social media commemorating the second anniversary of their debut.
"One of my favourite things about this group is their wonderfully muddled multi-linguistic communication… They feel like such a good blend of personality types and backgrounds, and really click as a group. Not every group gives me that truly comfy and loving vibe, but they really really do," a fan wrote on Reddit. "… I hope for more and more for them over the years!"
"My favourite NCT subunit with some of my favourite NCT members. They also released some of my fave songs last year (Turn Back Time and Nectar)," wrote a Reddit user. "I'm so proud of all they've accomplished in the past two years and I can't wait to see what they do in the future. Happy second anniversary boys!!"
One Reddit user wrote, "I'm so excited to follow the rest of Wayv's career. They've had impeccable releases so far. Such a talented, charismatic and good-looking group!"
The band members are close with one another
One thing fans love about WayV is how the band members act like a family. Throughout 2020, the members adopted multiple pets and now have two cats named Louis and Leon and a dog named Bella.
In a 2020 interview with ELLE Korea, the members discussed what sets them apart as a group.
"I think the fact that all seven of us are really ambitious is definitely one of our strengths," Kun said according to Soompi.
"It's because we're all such positive and high-energy people. I think that when we're on stage, that energy is conveyed to our fans," Yangyang said.