WayV Just Released Their First Studio Album 'Awaken the World'
Following their successful 2019, WayV released their first studio album Awaken the World on June 9, 2020. The group also released a music video for the album's lead single "Turn Back Time."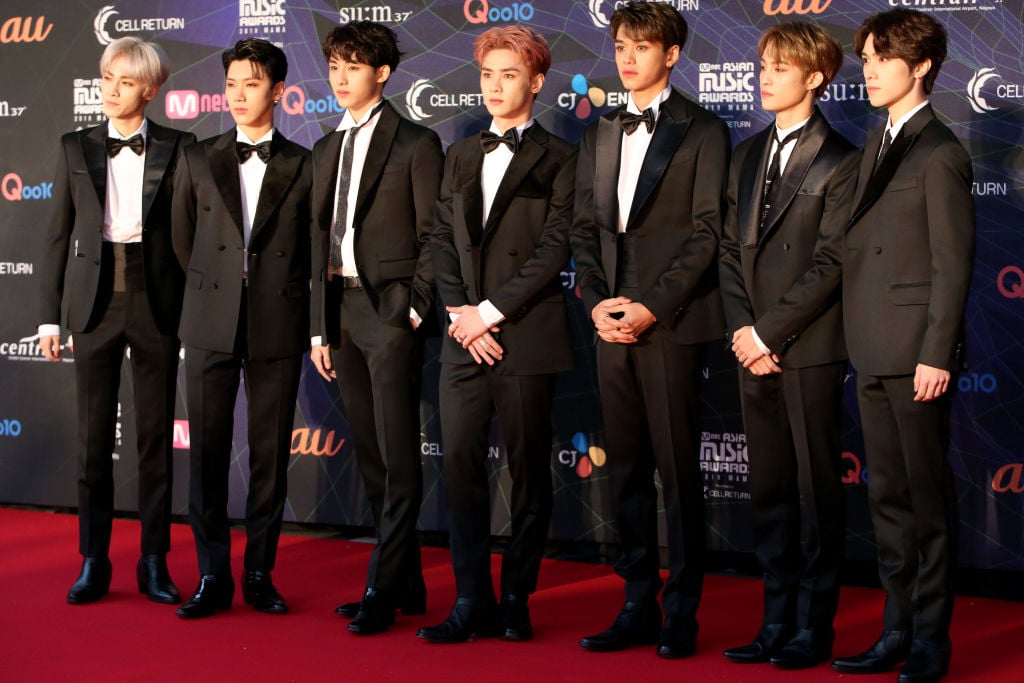 WayV debuted in 2019
WayV is made up of seven members: Kun, Ten, Lucas, WinWin, Xiaojun, Hendery, and Yangyang. The group is a Chinese sub-unit of SM Entertainment's NCT and the members debuted as WayV on Jan. 17, 2019 with their first digital EP, The Vision. A Chinese version of NCT 127's "Regular" was WayV's first lead single.
After releasing The Vision, WayV released an EP titled Take Off on May 9, 2019. The band also released a music video for the EP's lead single, "Take Off." On Oct. 29, 2019, WayV released an EP titled Take Over the Moon with a music video for the album's lead single, "Moonwalk." A few days later on Nov. 5, 2019, WayV released an English version of the EP's second single, "Love Talk" and an accompanying music video.
WayV released their first full-length album
After releasing their first three EPs, WayV won Best New Asian Artist at the 2019 Mnet Asian Music Awards. In a 2019 interview with Billboard, Kun said that one of the septet's goals for 2020 was to release a full-length studio album.
"In the past year, we've released three albums and that's a big feat for new artists. We challenged ourselves, experimenting with different genres of music. We all contribute creatively to all our songs, like Xiaojun, Ten, and I participated in the production aspects and the rappers in the group write their own verses," said Kun. "Obviously our goal is to write more original stuff as a group. One thing that we want to do next year is put out our official first full-length album, hopefully. We want to experiment with even more types of music and different sounds."
WayV accomplished this goal and released Awaken the World on June 9, 2020. The album features 10 songs: "Turn Back Time," "Bad Alive," "Unbreakable," "After Midnight," "Interlude: Awaken The World," "Only Human," "Domino," "Up From Here," "Electric Hearts," and "Stand By Me."
"Turn Back Time" is the album's lead single, and the band released a futuristic and apocalyptic music video for the song. To date, the music video for "Turn Back Time" has over 4 million views on YouTube.
Fans love the band's new album
To WayV fans, one thing that sticks out in particular about the group is that their music is consistently good on each album. Their "Beyond LIVE" virtual concert performance on May 3, 2020 definitively proved that WayV's discography has no skips, meaning fans can listen to their albums without being tempted to skip a song.
Even after releasing Awaken the World, fans are adamant that WayV's discography still has no skips.
"I did not expect for the album 'awaken the world' to LITERALLY AWAKEN THE WORLD because of how good the tracks are. WAYV KINGS," one fan tweeted.
"[REST.] Bad news guys, WayV's Awaken The World is so good that I've decided to evaporate, please understand," wrote a Twitter user.
"Awaken the world is so good there is not one skip on this album," tweeted a fan.