We Asked the Experts About Farrah Abraham's Latest Controversial Parenting Decision
Farrah Abraham is no stranger to controversy, especially when it comes to her parenting decisions. The Teen Mom alum has been slammed for homeschooling her 10-year-old daughter Sophia, impersonating her on Instagram, and dressing her in what some think is age-inappropriate clothing. 
Now, the reality TV star's daughter is whitening her teeth, as seen in a recent video shared to Instagram. But critics are worried that the beauty treatment isn't appropriate for a 10-year-old. We asked the experts what they thought about the practice.
Farrah Abraham's daughter tries teeth whitening
In the video, which was posted on Jan. 20, a woman shows Sophia how to use an LED teeth whitening kit. 
In the caption, Sophia writes that this is her first teeth whitening kit. "Love taking care of my hygiene in a safe and easy way," she adds. 
Many people assume that Abraham runs her daughter's Instagram account, and commenters on the post directed plenty of critical comments to her. 
"Please let her just be a kid! Life isn't about looks, personality is where it's at! This is just heartbreaking! This will cause so many self esteem issues in the future," wrote one person.
"Wow should you be using this so young ?" commented another. Someone else wondered if Abraham would be scheduling Botox appointments next for her daughter. 
Others wonder if teeth whitening is safe for kids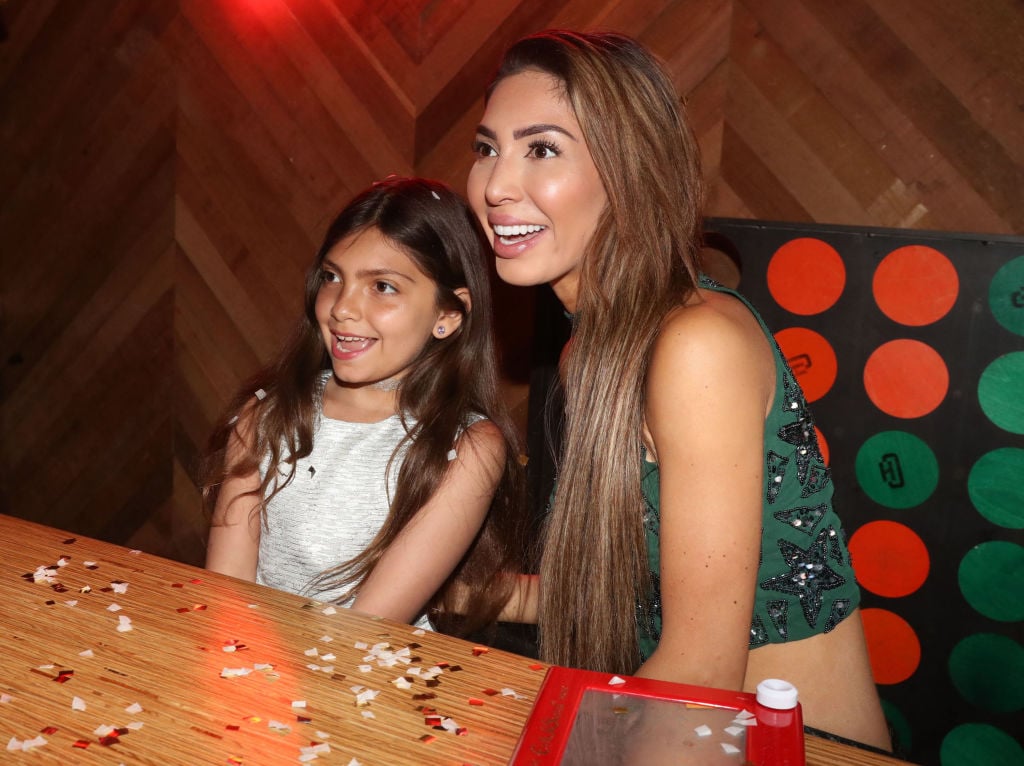 While some people were worried about how teeth whitening might affect Sophia's self-esteem, many critics had a different concern. They were worried that the LED teeth whitening kit might not be safe for children to use. 
"Is this actually safe for kids to be taking ?!" one asked. 
"[A]ny dentist I've asked won't whiten teeth until 18. Is this a special kit for kids?" another wondered.
What the experts say about teeth whitening for kids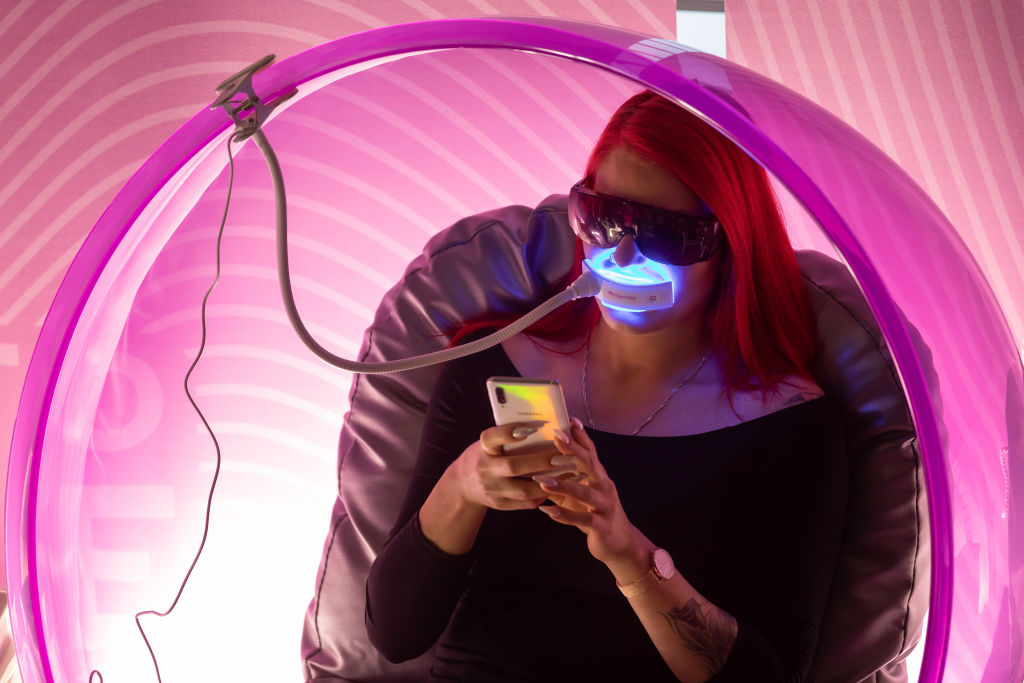 Teeth whitening for kids isn't necessarily a no-no. However, "bleaching by young patients should be supervised by an adult and under the guidance of a dentist," according to the American Academy of Pediatric Dentistry.
"As new technology and its application enter the oral health care arena, it is critical that safety be of primary concern and only a dentist is prepared to assess both risks and benefits," the AAPD explained to Showbiz Cheat Sheet via email. 
For kids who don't yet have all their adult teeth, bleaching can actually cause cosmetic problems. That's because baby teeth and adult teeth can vary in their coloration due to differences in the thickness of enamel. As a result, whitening can "result in a mismatched dental appearance once all the permanent teeth have come in."
In addition, most studies on teeth whitening have been conducted on adults. There's little research looking at the practice in children and teens, says the AAPD. 
If you are considering whitening your kid's teeth, you should talk to a pediatric dentist first. They can provide you with specific guidance about how — and if — to proceed. 
Read more: 'Teen Mom' Farrah Abraham Invites Fans to Look Inside Her Medicine Cabinet
Check out Showbiz Cheat Sheet on Facebook!