'WeCrashed': Anne Hathaway Reveals She Picked Up 1 New Habit After Playing Rebekah Neumann
New to AppleTV+, WeCrashed is the unbelievable story of Adam Neumann, an Israeli entrepreneur who started the company WeWork in a supply closet and grew it to a billion-dollar company within a single decade.  What is AppleTV+'s 'WeCrashed' about? Most popular in cities like New York (WeWork's launch city) where people are sometimes unable to …
New to AppleTV+, WeCrashed is the unbelievable story of Adam Neumann, an Israeli entrepreneur who started the company WeWork in a supply closet and grew it to a billion-dollar company within a single decade. 
What is AppleTV+'s 'WeCrashed' about?
Most popular in cities like New York (WeWork's launch city) where people are sometimes unable to afford professional office space on their own, Neumann's WeWork caught on like wildfire offering a dedicated workspace for less than what Adam Neumann pays in the series for the supply closet. With that price, co-op participants also had perks like an open bar, recreational games like foosball, and an on-site Market with high-end snacks. 
WeWork is still popular today with over 800 locations in 121 cities worldwide, however, Adam Neumann is no longer involved. As seen in AppleTV+'s WeCrashed episode 1, Adam Neumann was ousted from WeWork in 2019 when the company went public.
Anne Hathaway adopted this one habit from 'WeCrashed' character Rebekah Neumann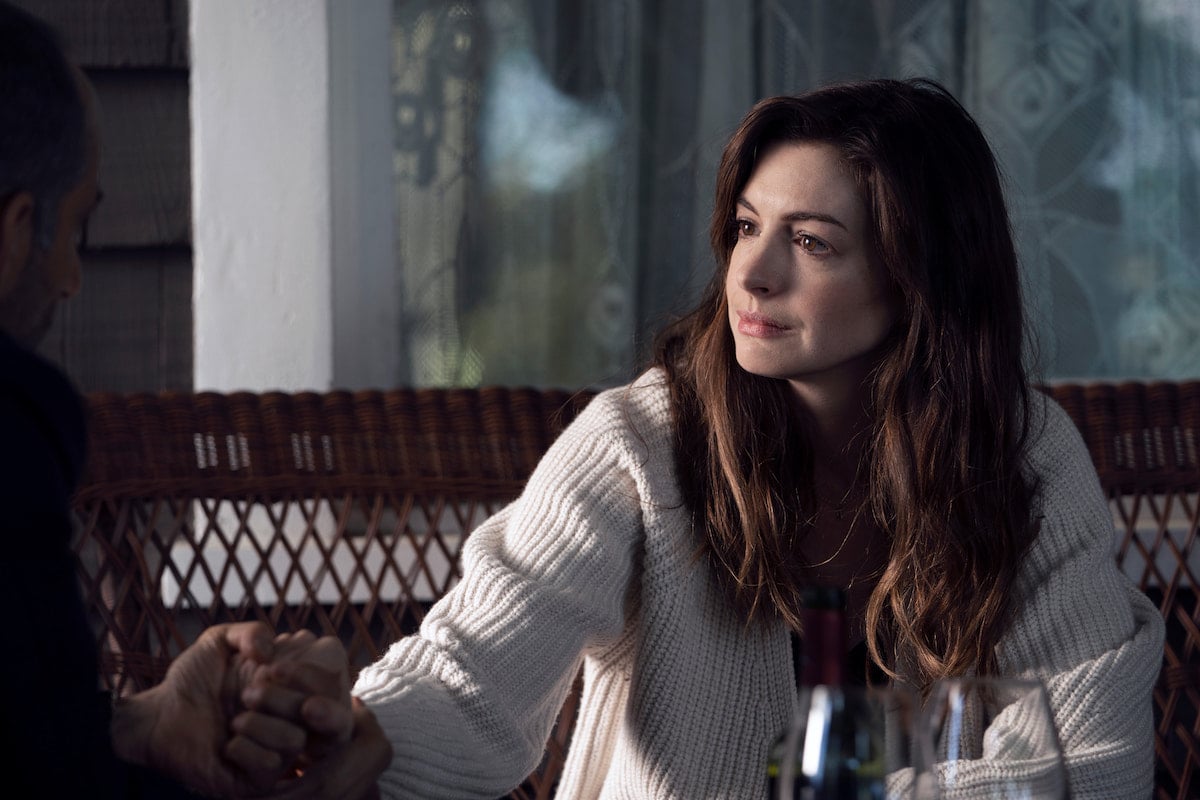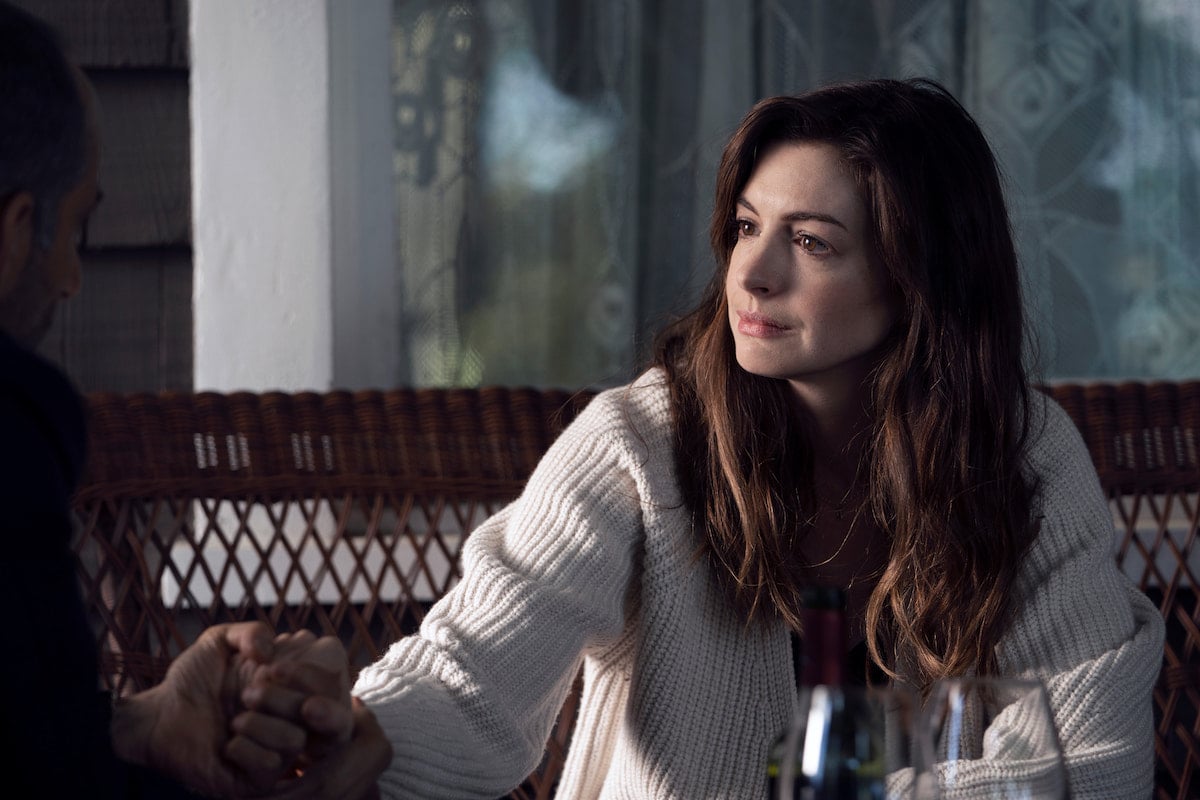 Playing Adam Neumann's girlfriend-turned-wife, Rebekah Neumann—referred to as "Rivkah" by Adam Neumann in the series)—Anne Hathaway found one element of Rebekah Neumann's lifestyle too good to part with at the end of filming. The Oscar-winning actor told People, "Being Rebekah meant I had to be very conscious of my health because she's conscious of her health, so I started doing yoga every single day. And then, when the [limited series] stopped, I did not stop." 
As WeCrashed's Rebekah Neumann is also a vegan, Hathaway also integrated that habit into her lifestyle during filming, however, the star (and mother of two) recently explained on The Late Show that her method-acting has been moderated by motherhood. She told host Stephen Colbert, "Let me explain. Yeah, I mean, my kids love me, and I'm sure on some level, care about what I do, but also, like, just want their mom. So I don't really go as immersive as I did before I had kids."
Anne Hathaway on Jared Leto's Method Acting
Hathaway was not the only method actor on the WeCrashed set. Fellow academy-award-winning actor Jared Leto plays Adam Neumann in the series and is known for his immersive approach to his roles.
In her interview with Colbert on The Late Show, Hathaway told a story as to what it was like to work with Leto saying that at one point, she tossed out a line from Leto's recent film The House of Gucci with a surprising result: "I didn't know what would happen because he's so intense in his commitment to his process, but I swear to God he split into three," she joked. "It was like a horocrux: Over here was Jared, over here was Paolo Gucci, and here was Adam Neumann… I was like, 'Oh dear,' and he was like, 'Woah, I think I just time-traveled!'"
Leto also noted Hathaway's dedication to her roles when he told People, "I've been a fan of hers for a long time, a big admirer of hers. I remember when I saw Les Misérables. I was absolutely blown away by what she was doing in that film. She's a pleasure to work with and a great partner in crime."
Hathaway has recently wrapped filming on two upcoming films, Eileen with Last Night in Soho's Thomasin McKenzie in which she plays a prison worker, and Armageddon Time with Anthony Hopkins, a coming-of-age story set in 1980s Queens, creating something of a Horcrux situation for herself. It's a good thing she has her yoga now to keep her centered.