'Wednesday': Jenna Ortega's 'Biggest Concern' About the Addams Family Series
"New chapter," Jenna Ortega caption a photo of herself holding up a script back in May. "Hope I can do Wednesday Addams justice. *snaps twice*" she penned. This Instagram post would serve as Ortega's announcement that she would be playing the titular role in the upcoming Netflix series, Wednesday. Naturally, the You alum's fans were excited to see her play the morbid teen. But how does Ortega feel about stepping into such an iconic role?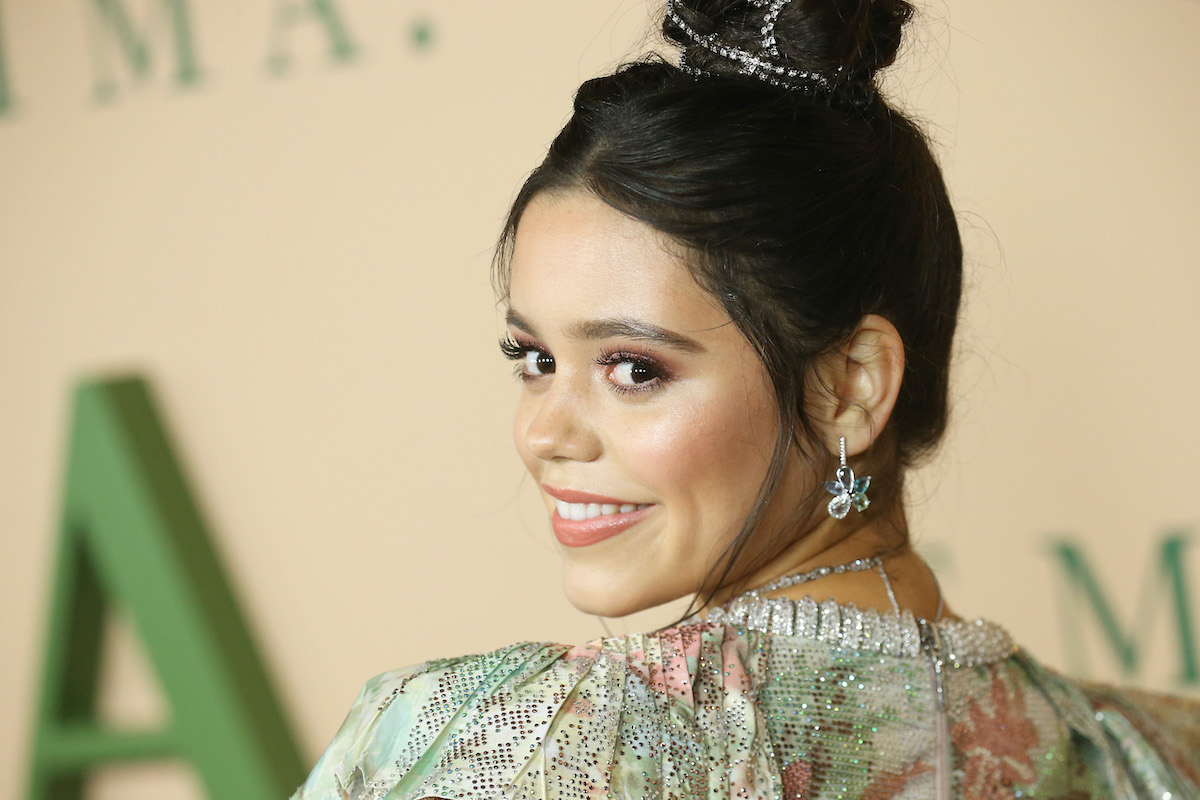 What is the Netflix show 'Wednesday' about?
Wednesday will deviate from the original Addams Family in a number of ways. The new live-action series is billed as a coming-of-age comedy and is written by the creators of Smallville. The show follows Wednesday Addams and the time she spends at Nevermore Academy. At school, she attempts to understand and master her physic powers. Though Wednesday was known for her attempts to kill her brother in previous adaptations, the Netflix series has Ortega's character trying to stop a killing spree.
Tim Burton will direct the live-action series
But despite the new adaptation's more humorous elements, fans are sure to receive some spooky elements. After all, Wednesday will be directed by Tim Burton. Though the series will mark his TV directorial debut and his first live-action TV project, Burton is known for his gothic horror films like Sweeney Todd: The Demon Barber of Fleet Street and Coprse Bride.
RELATED: Penn Badgley Confirms 'You' Co-Star Jenna Ortega Felt Safe on Set Following Misconduct Allegations Against Chris D'Elia
Ortega, of course, is looking forward to stepping into such an iconic character. "I've had comparisons to Wednesday all my life, so it kind of felt right," The Fallout actor told Flaunt Magazine. Later on in the interview, she reflected on the importance of having diversity in the series. "Considering Wednesday's father Gomez Addams is Hispanic, I thought it was only appropriate that Wednesday be Latina as well," she added.
Jenna Ortega shares her biggest concern about portraying Wednesday Addams
Though Ortega is excited for Wednesday, she does have some concerns about stepping into such a well-know role. The Disney alum wants to do her best to serve the character and the story. "She's very deadpan and she doesn't show a lot of emotion, but she is the title character," Ortega revealed. "I think making it a layered performance, without taking away from who she is as an individual, is my biggest concern. I want her to be true to character, while also showing some sort of range that can carry the story."
RELATED: Netflix's 'Wednesday': Every Actor Cast in the Series So Far
It certainly won't be easy to redefine Wednesday for a new generation. However, Ortega seems up for the challenge and talented enough to do the role justice. The 18-year-old seems to have given the role quite a lot of thought. We're sure her millions of loyal fans are chomping at the bit to see her in the upcoming series.