'Wednesday': Jenna Ortega Called Her Parents Nightly 'in a Panic'
Ever since Wednesday premiered back in November, fans can't stop talking about the show. The comedy-horror series has quickly become one of Netflix's most popular shows of all time. Jenna Ortega, who plays the titular role of Wednesday Addams, has also received her fair share of attention. The 20-year-old has been praised for her performance on the show. But making the series wasn't always easy for Ortega.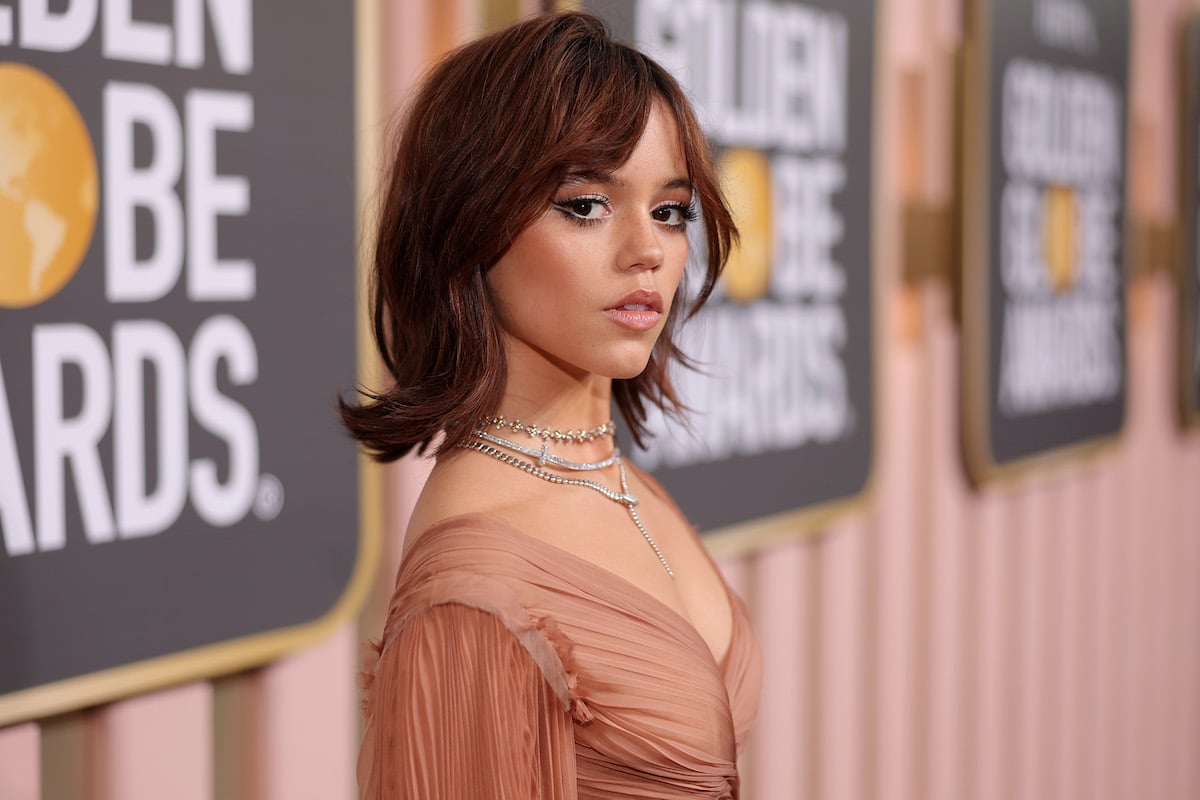 Jenna Ortega often felt overwhelmed when shooting the Netflix series, 'Wednesday'
Though many people are being introduced to Ortega for the first time, the You alum has been acting since she was a child. However, being number one on the call sheet for such a high-profile project was a new experience for Ortega. Her filming schedule for Wednesday was jam-packed, and she was dealing with a number of different directors who each wanted something different from her and her character. Naturally, this sometimes left The Fallout actor feeling overwhelmed.
The actor called her parents nightly while she was filming 'Wednesday' in Romania
Because Wednesday was filmed in Romania, Ortega was isolated from most of her loved ones. However, that didn't stop the actor from leaning on her family for support. While speaking with her co-star, Christina Ricci, for Interview Magazine, Ortega revealed that she spoke to her parents constantly whenever she was feeling a bit overpowered by her job.
"I would call my parents every night in a panic because I felt like it was different from any job I had ever done before where I typically have that time to sit into the character," Ortega explained. "I got out to Romania and we started training and shooting immediately. We didn't really have time for rehearsals. I remember it being very stressful and confusing. I did the best I could, but that's probably the most overwhelming job I've ever had."
Ortega's journey to becoming Wednesday Addams was pretty intense
Given everything that Ortega was tasked with in order to give a great performance in Wednesday, we can understand why she was overwhelmed. In addition to 12+ hours of daily filming, she also took cello lessons, fencing lessons, and German lessons. Since the former Disney darling also did most of her own stunts, she also underwent stunt training. She even stayed up for 48 hours straight in order to create Wednesday's now-viral dance. It's fair to say that Ortega invested a ton of time and energy into her role.
The actor admits that there are things about her performance that she wishes she could've done better
But despite all the work that Ortega did, she's admitted that her performance in Wednesday continues to keep her up at night. She's shared many times that she's constantly learning new things about her character and questioning what she could've done better. She even wishes she had the opportunity to re-record the iconic dance scene since she had COVID when it was filmed. We're sure that most fans of the show will agree that the actor is being way too hard on herself. But fortunately, for Ortega, Netflix has greenlit Wednesday Season 2. Thus, the actor will be able to bring her newfound knowledge to a new season.