'Wednesday': Release News, Main Cast and Everything We Know About the Tim Burton Series
Tim Burton's Wednesday series is getting closer and closer to its debut. Based on the infamous pop culture character, Wednesday Addams continues her macabre ways but with a solo story twist. So far, the series has solidified its main cast with Jenna Ortega in the leading role and the return of a franchise favorite. Netflix has recently announced a scheduled release date. Here is everything fans know so far about the anticipated series.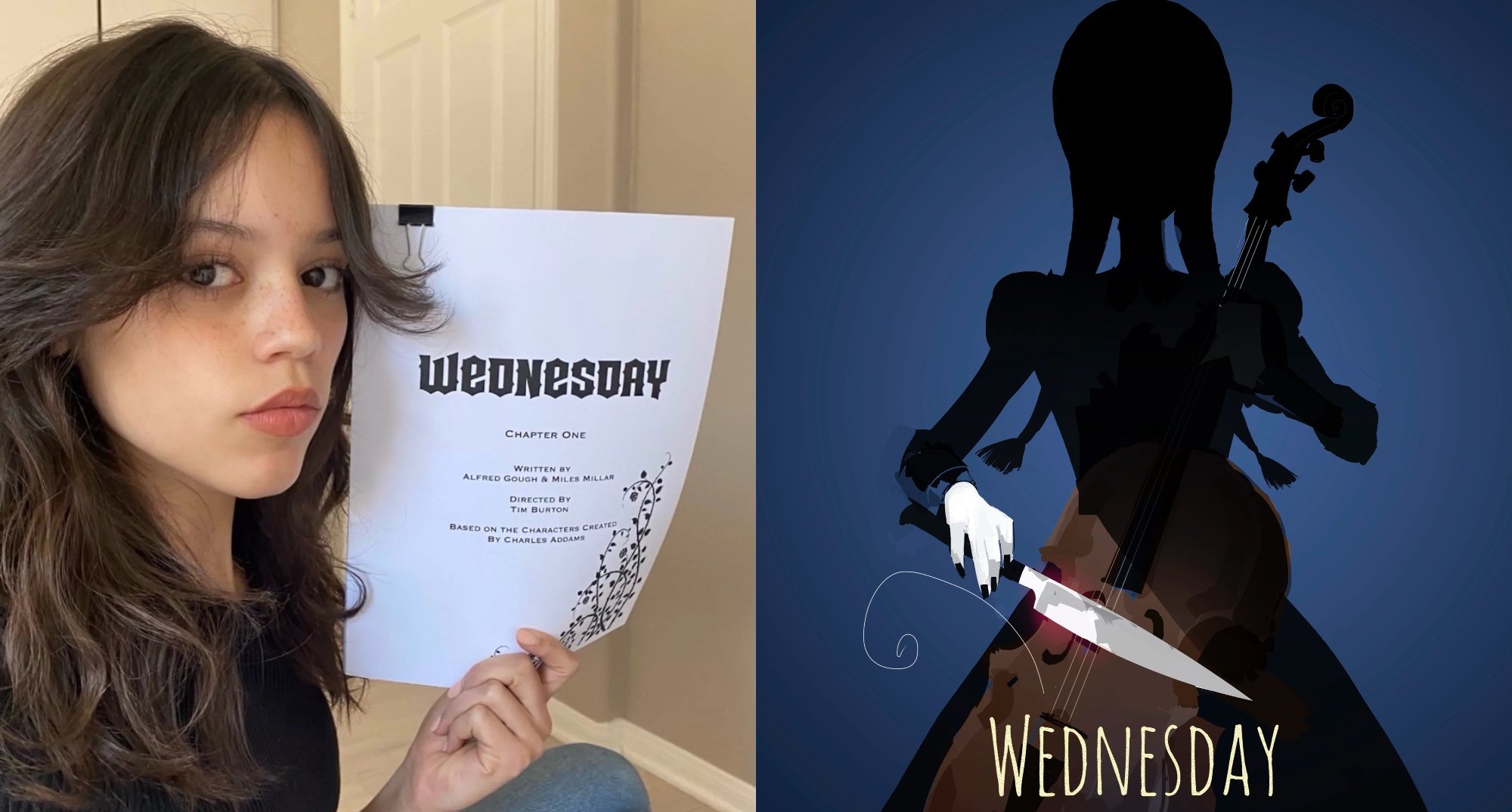 Wednesday Addams develops supernatural powers and solves a murder in the Netflix series
Originally developed by cartoonist Charles Addams, the infamous spooky family became a successful franchise spawning TV series, live-action movies, cartoons, and animated movies. While audiences have followed the macabre ways of the Addams family for years, it is time to focus on Wednesday.
Tim Burton's upcoming series focuses on a coming-of-age story for the teen character as she attends Nevermore Academy. Seeing as she is an Addams, Wednesday is in for an adventure as her psychic abilities start to emerge. A detail never before seen in other franchise installments.
To make Wednesday even more tantalizing in the macabre, Wednesday becomes involved in solving a killing spree in the local town. All the while, she solves a supernatural mystery that has plagued her parents that occurred 25 years ago. The Wednesday series will bring back some of the franchise's favorite characters like Morticia and Gomez Addams and some new faces.
Jenny Ortega leads the 'Wednesday' series alongside Catherine Zeta-Jones and Luis Guzmán
RELATED: 'Wednesday': Jenna Ortega's 'Biggest Concern' About the Addams Family Series
Playing the role of the infamous teen is You Season 2 actor Jenna Ortega. According to Variety, the actor was announced for the lead role in May of 2021. Fans are eager to see the actor as Wednesday as she has starred in numerous horror works from The Babysitter: Killer Queen and the 2022 movie Scream.
In an interview with Teen Vogue, Ortega teases fans with her psychical transformation. "I cut my hair, and it's black, and mannerism-wise, speaking cadence-wise, expression-wise, I'm trying to pull from a different toolbox this time around," she said. "I think it's a surprise to the audience, but myself as well."
Ortega will star alongside Catherine Zeta-Jones, who will play the matriarchal role of Morticia Addams. Actor Luis Guzmá will play the Addams Family patriarchn. But the Wednesday series will have the two parents as supporting characters. Actor Isaac Ordonez will play the role of Wednesday's younger brother Pugsley.
According to Collider, the series also stars Garfunkel and Oates' Riki Lindhome as Dr. Valerie Kinbott and Jamie McShane as Sheriff Donovan Galpin. In March, the series announced the return of Christina Ricci, who portrayed Wednesday in the 1964 movie and its sequel and rose the character to stardom.
Netflix announced a release window for the Tim Burton series
RELATED: Every Actor Who Has Played Wednesday Addams Ahead of Tim Burton's 'Wednesday' Series
There are still a few details about Wednesday that fans were in the dark about. Fans are eager to know what character and role Ricci will play in the series. Above all, the series had yet to have an official release date. According to Collider, a Netflix poster at the Licensing Expo in Las Vegas revealed a release window.
Fans have seen the poster before of the silhouette of Wednesday Addams while she is laying a cello. The poster has a more cartoon feel, but this time it includes a release time frame. Wednesday is scheduled to release sometime in the Fall of 2022. The series will be comprised of eight episodes as a limited series.
RELATED: 'The Addams Family': Wednesday Addams Actor Christina Ricci Rebelled Because of This Weird Storyline